Coming back to the GVI Mombasa project.
By Anna McGettigan, Staff Member
4 years ago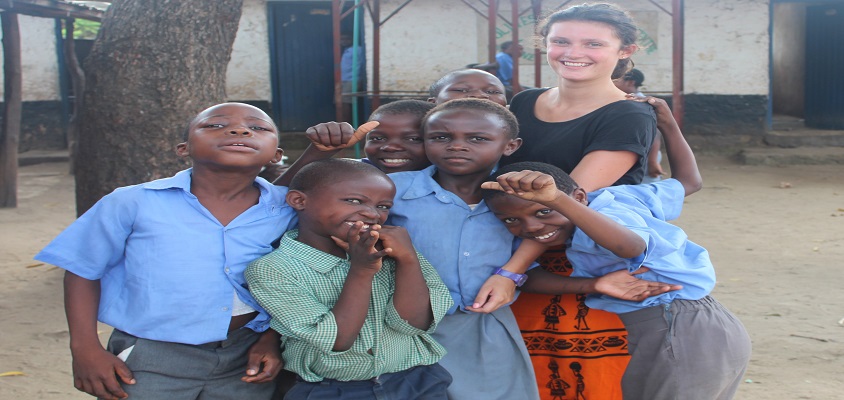 Coming back to the GVI Mombasa project as a staff member in September 2013, I was a little nervous and unsure what to expect. I had loved my time as a volunteer in the summer of 2012, but from reading the blogs and facebook page, I knew that the project had really evolved in the year since I had been there. For one thing, the Sports and Creative Arts programmes had been introduced, and Nyota had become a fully registered school!
While a volunteer, I did one on one reading with students who were struggling, and also group reading, where I was able to push certain students to use their imaginations and creativity. While we still offer both of these classes, the resources that we use have vastly improved, and a wider range of materials are available, for example flashcards, early reader kits and vocab games.
Our adult community teaching has also improved. As a volunteer I led the English classes every Tuesday and Thursday. While it was beneficial for the students, the lack of structure could sometimes prove frustrating for volunteers. A syllabus is now in place for both English and Maths, with different levels available for stronger and weaker students, and a week by week plan of different grammar points and exercises to include.
As the nature of the programme has changed, so too has the roles of the staff. In the period from September to Christmas, all staff were involved in the updating of the resources, both for the schools and community. In order for school coordinator staff members to be fully on hand in the schools during the day, staff members no longer taught their own class, and instead acted as a liaison between the school and volunteers, and were always available to lend a hand if a volunteer needed help or ideas.
Since Christmas, as most of the resources have been updated, staff members are now working on pipeline projects, which can be implemented sometime in the future. Classes such as Life Skills, First Aid and Phonics are being designed following the success of our environmental programme that was implemented in January.
As someone who had no prior teacher training, these new resources, and the presence of a fully qualified teacher in the form of the Education Officer, meant that a lot of pressure is relieved. Instead of worrying about what to do in the classroom, volunteers can enjoy their time teaching, and of course playing with the kids! Despite all the syllabus and resource changes that have been going on in GVI Mombasa, the kids have remained just as cute, loving and playful as ever!