Celebrating Christmas a day early with Streets
As we were planning to be on Sarangkot for Christmas day and we didn't want to miss celebrating with the kids from Streets, we organised to celebrate on the morning of Christmas Eve.
Armed with an empty tree and Santa's sack we headed down to the Street Kids Rehabilitation Centre to spread some of our Christmas cheer.
The kids were excited to see us and got straight into making decorations for the tree.
Power Rangers seemed to be the theme, and the Red Ranger made it to the top of the tree (no traditional star for this unique tree).
After the kids had put their personal touches on the tree, we set it up and then placed the contents of Santa's sack under it.  While gifts were being delivered, the volunteers helped the children set up and light candles along the side of the center so that they each could make a Christmas wish.  Then came gift time…..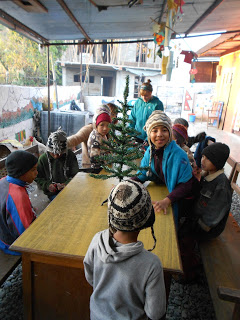 Before decorations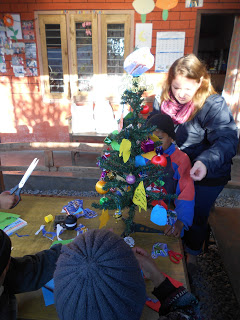 The finished product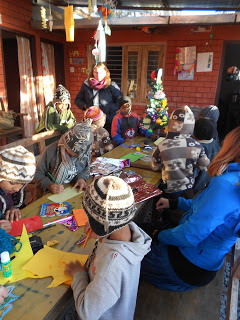 Arts n Crafts time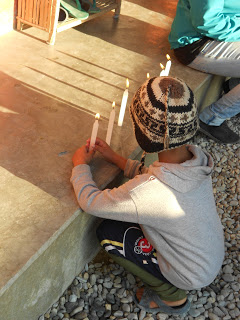 Pavan lighting a candle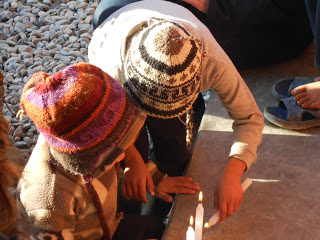 Pavan helping Puna light his candle
Pressie time
Unwrapping gifts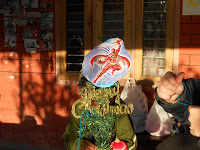 Red Ranger tree topper
To see so many faces light up when the children opened their gifts was amazing.
The new pencil cases and stationary (ranging from Spiderman to Ben 10 designs) and woollen gloves that will come in so handy in this freezing weather will all get a work out in the coming months.