Breanna's experience as a community volunteer
By Breanna Thompson
4 years ago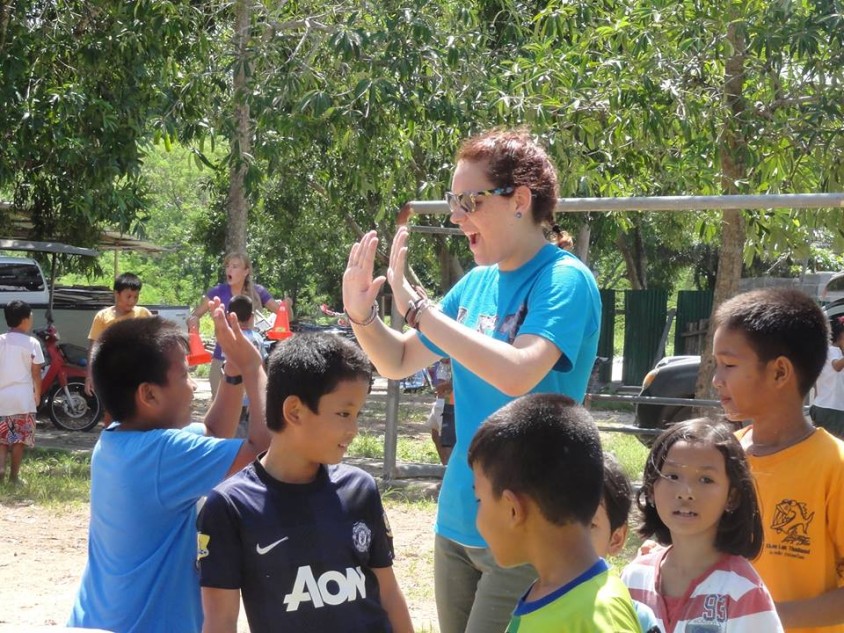 Before coming to GVI I knew I wanted to spend part of my summer helping people, and making a difference to someone, little did I know I was in for so much more. Coming to GVI has been one of the best experiences I have had; it has changed me for the better. I signed up for the Community Development Project, so I was lucky enough to get to not only teach children but also work with kids who have disabilities.
The Camillian Social Center is a place where kids with disabilities can go; while there we teach them English, do arts and crafts and have sports time. When it comes to things in life that just hit you, being at Camillian and seeing the joy in the kids' faces is defiantly one of those things. They are so happy to have people come and want to spend time with them, people who don't look down on them because of their disabilities; people who just want to hang out and have fun. That is what we do there; we go and give them a great day, and have a blast doing it.
Being able to go work with the Camillian kids has been amazing but so has being able to go to the orphanage every Tuesday and Wednesday and getting to teach English and just play. I have seen changes in those kids in just four short weeks. Kids in my English classes have improved immensely with pronunciation and memory and seem to genuinely enjoy the classes. They have favourite games, activities and ways of learning. The little ones that I have been able to spend time playing with have also changed and grown since I got here. One child in particular was very attached when I first came, he only wanted to be held by certain people and cry, but as the weeks went on he got closer to me and on my last day when he saw me he ran right to me and then wanted to go play, he was smiling.
Little things like seeing a little boy laughing with the other kids, or seeing a kid from our kindy classes at the orphanage who remembers me teaching them run up to me and attack me, those are some of the greatest things I have experienced here. Yes I have gotten amazing teaching experience, I have travelled, and I have been given so many opportunities I never would have had if I had stayed at home, but seeing how these kids have grown and changed has made everything worth it. Looking at myself and seeing how the kids I have taught and the other volunteers I live with have changed me is something I would never give up, and it's because of seeing a link online telling me come to Thailand.
Breanna Thompson – Community Expedition Volunteer