BBQs, Praslin, Birthdays and Mud Races!!
By Marika & Marina
4 years ago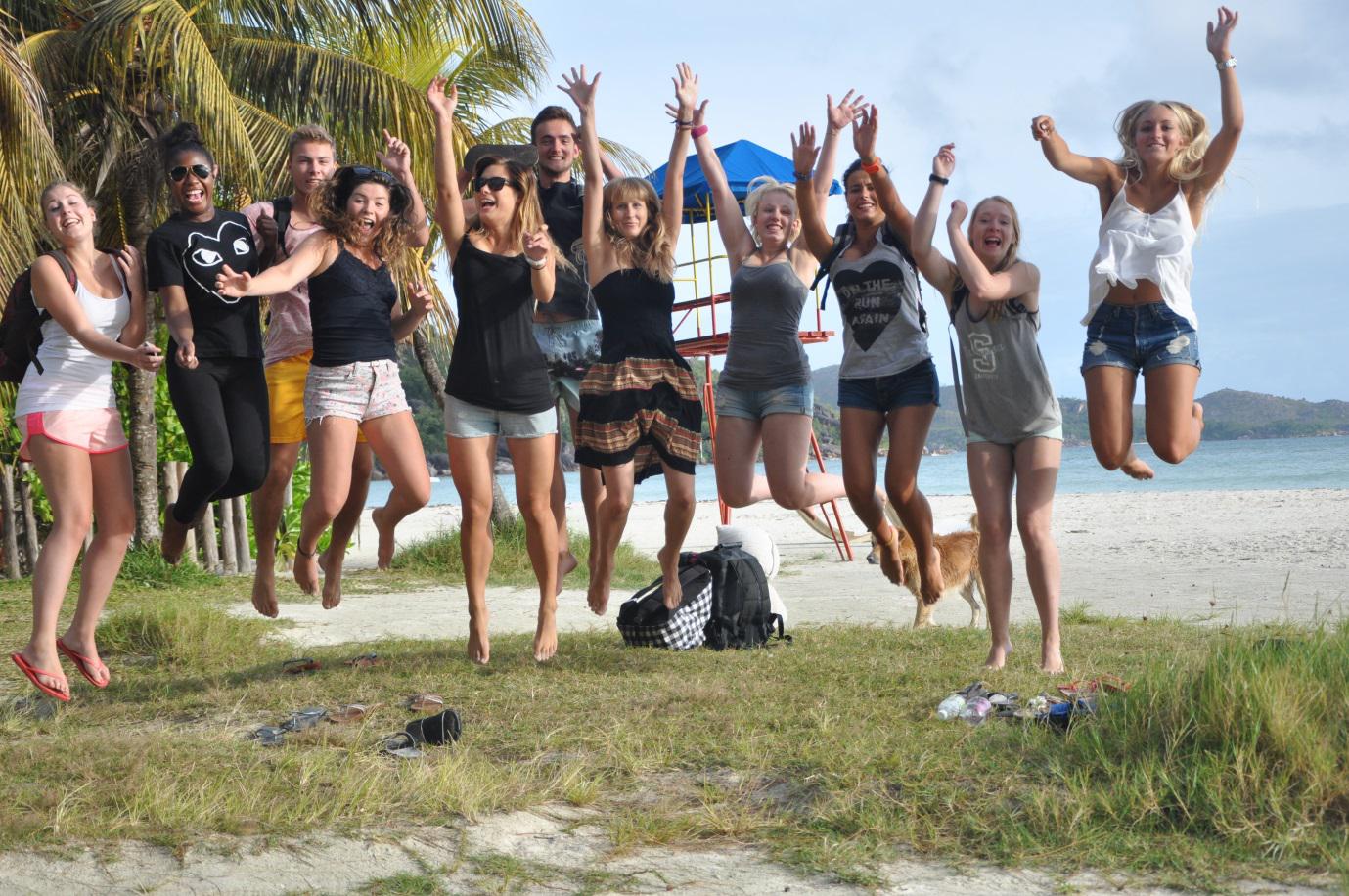 Our second week on our little island has begun.  Here come some of the highlights so far!
Friday means BBQ time! Everybody (except our vegetarian) was reeeeally excited about having meat and each of us tried to get as much as possible after a week of pasta, noodles, potatoes and vegetables.
So, our first weekend off on Praslin came nearer. We were all excited, mostly because of the breakfast, the Wi-Fi and the shower and toilets. But all of us were sad, because our lovely Faridah left after finishing her week of construction on the island. We love and miss you, Faridah! Even though, everybody enjoyed the two days and most were glad to just relax at the beach, though Marika went off to dive in the warm waters between the islands. On Saturday evening, we had a great meal and afterwards we just chilled on the terrace. While listening to Beyonce, we have to admit that a chair got broken (good one, Will), but we all had a great weekend!
Back on Curieuse, a Mudskip was on the list for some of us. When the group came back, all of them were really excited and they told us about a big event that took place in the mangroves: a race in the mud! And the winner was: ELLINOOOOOR! Henrik (again) lost both of his shoes while Carmen only lost one. But all of them had greeeat fun and the plan is to have a mud fight in the next few weeks.
Tuesday meant Ellinor's Birthday! The brownies meant for the wake up surprise baked the day before sadly got infested with ants so it was just used for the 'blowing out the candles part'. A really delicious chocolate bomb was made for dinner instead!
Tuesday also meant EFR (Emergency first responder) training. After watching two exciting movies, some practice on each other and a test at the end everybody past and can now call themselves Emergency first responders.
Quote of the week:
Hello, my name is (your name). I am an emergency first responder, may I help you?