Back to School - A volunteer's first week
By Joanne Fellowes
4 years ago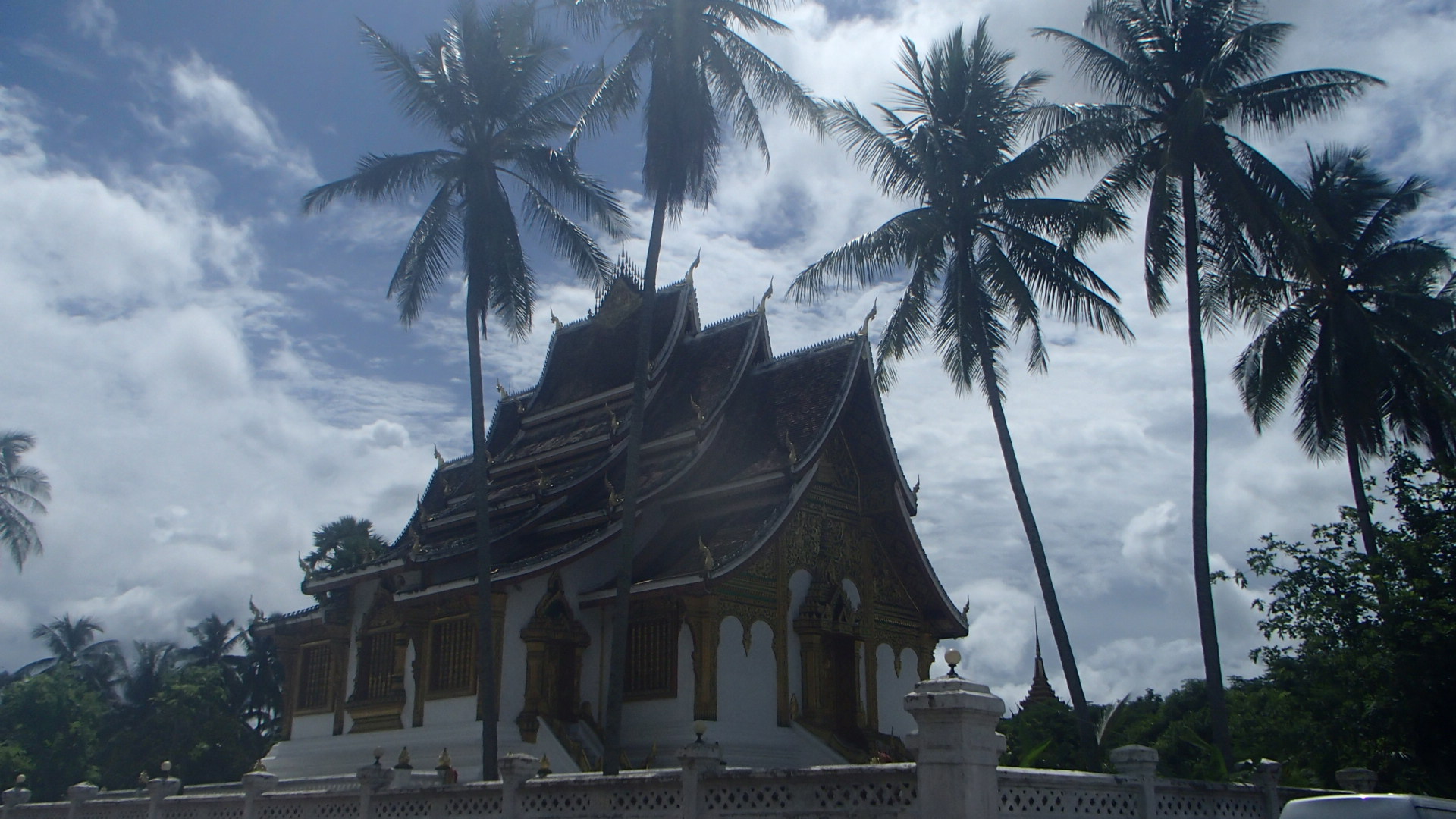 The following is written by  volunteer Jo who was in Luang Prabang for 4 weeks and details her first week of teaching and training. She came overland from Vang Vien as part of a much wider world trip.
The journey to Luang Prabang is on the most windy of roads, so the bus is continually swerving left, then right, then left. Part way through the journey the rain becomes so bad that the bus is leaking and very few seats are safe as the water changes direction at each corner. The journey takes about 6/7 hours, but at least no one threw up (apparently that is quite common!)
Luang Prabang is a really nice place, and there is plenty of things to do locally and in the surrounding areas to keep me occupied for the next month. But first, I'm going back to school and I can't pretend that I'm not nervous about it.
On the Saturday morning, I meet up with the other new volunteers (there are five of us), for a basic overview (well, the rules) and an orientation around Luang Prabang. I also get fitted for my sihn (a long skirt) – so not only am I going back to school, but I have a school uniform. The remainder of the day is free, but all the volunteers have been invited by one of the novice monks for a tour of his temple, and to watch the chanting and meditation.This is also a good time to meet most of the other volunteers, and most of us go out for dinner and drinks afterwards.
On the Sunday we have the morning free, so I check out Luang Prabang. In the afternoon we have our first teacher training introducing the different methods that can be used to teach English without being able to speak the native language, this is followed by a meeting about lesson schedules and then a meeting of all of the volunteers. I'm going to be teaching two classes each day 8.30-10.30 and 1-2, both with other volunteers. In between classes we also need to do our lesson planning / preparation activities and weekly handover notes for future volunteers.
There is more training on the Monday, and this includes a introductory lesson in Lao (spoken entirely in Lao) which serves as a reminder of what it's like to be a learner of a foreign language and how concepts can be conveyed without using a students first language.
On the Tuesday I'm in the classroom.
My first class, for two hours, is a class of mix ages (from age 7 to age 22) who are relative beginners to English. We are going to be spending the next fortnight teaching them family vocab and pronouns, so they can construct simple sentences about family. The skill levels are completely different amongst the students, and given the age range it's challenging to find activities and games that all students want to participate in. I also find that some students don't come every day, and sometimes we get new students, or a student decides they want to upgrade themselves into our class, or from our class into the next class. Challenges aside, the students are really lovely to work with and they are really keen to learn.
My second class is in the local library, and we have different students each day – basically the first 20 to sign up get in. These classes are themed around teaching a nursery rhyme (vocab and gestures), with other activities such as drawing, playing duck duck goose, statues, musical chairs (strangely I hadn't done this since I was a kid and this is the second time it's cropped up in my travels), copy teacher and singing songs that they have previously learned to take up the remainder of the hour. I go to bed on the Tuesday night dreaming Heads, Shoulders, Knees and Toes, and I'm definitely singing more here than I did karaoke in Japan.
In the evening there is always an option to go out with some or a number of other volunteers for dinner, plus Luang Prabang has a night market which is really nice to wander around and the street food is also great!
On Fridays, we have fun activities in all lessons (planning for this is probably as hard as planning an actual lesson), and in my library class we have taken the mad decision to combine two classes (so 32 kids) and somehow I end up as lead teacher (although I don't realise this until half way through the class when the other teachers start deferring to me). I'm relieved when it's over. I have never been so pleased to see the weekend arrive. Most of the volunteers head out for dinner together on the Friday.