The Not So Average Day of a GVI Volunteer in Silana Village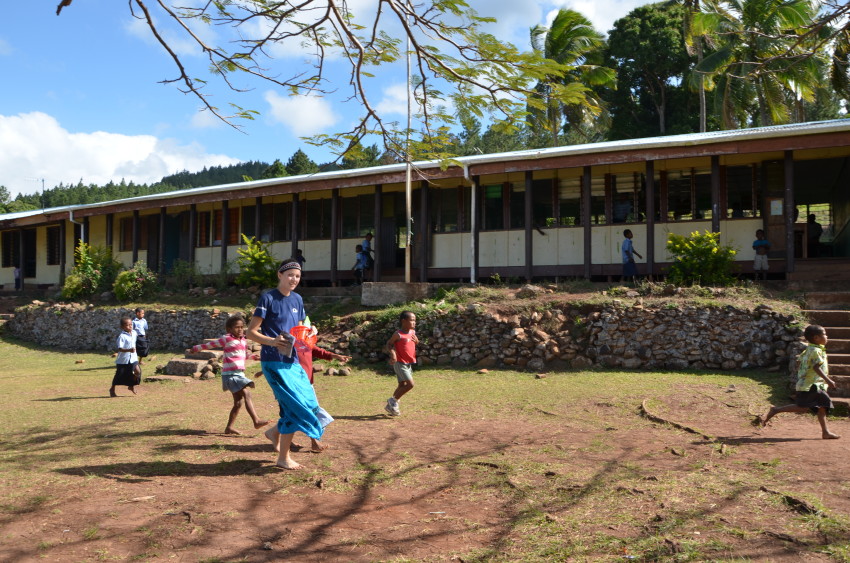 It feels as if I've been in Silana Village for two weeks. In reality, I've been here for five weeks. Each day is filled with an assortment of experiences and memories, making time disappear. Back home in the United States of America, a typical day consists of eating, attending classes throughout the day, going to work, socializing with friends, and sleeping. My daily schedule has a consistent timetable and little room for flexibility. Not too exciting if you ask me. In Fiji, the timetable ceases to exist. You embrace "Fiji time" and greet each day with a smile, realizing that anything could happen.
When I woke up today, I planned on taking a shower before cooking breakfast with several other volunteers. To my surprise, the showers by our bure had no water. Just a little speed bump in the day, but that did not stop me from continuing on with my morning. While listening to an array of music, several of the volunteers and I cooked breakfast: beans, eggs, fruit, and toast. We sang and danced around the kitchen, making the morning seamlessly enjoyable.
After cooking breakfast and washing up, the volunteers and I walked up to primary school. I work in Class One with Mrs. Elisi. The students are around five to six years old, and their eagerness to learn is so refreshing. During the week, the students were partaking in a thematic unit on colors. Here's a quick overview: The week started off with story-time. Mrs. Elisi and I read The Day the Crayons Quit, allowing students to build linguistic connections between English and Fijian. For music, students listened to an array of music and used crayons to draw how the music made them feel. Their artistic interpretations were simply inspiring and creative. For art, students created paintings with shaving cream for the first time. Although it was messy, students left school with the biggest smiles on their faces. As a volunteer and aspiring teacher, I could not have felt happier.
Today, Class One would go on a treasure hunt for crayons. Zara, the scholar, and I hid crayons around the school just as my students started waking up from their afternoon nap. Despite our efforts to be secretive, students from Class One discovered a couple of the hiding places. Once students gathered in a circle, Mrs. Elisi and I explained how the treasure hunt would work. As a class, we would run from place to place, collecting the crayons. After showing Class One the first clue, they dispersed to multiple locations. Each student hurried around the school eagerly looking for crayons. Their excitement was contagious. Although students found a majority of crayons right away, we continued to run from place to place. The hunt for crayons continued.
Once all the crayons were found, students gathered around me and the basket of crayons. Together, the students counted the number of crayons and identified the each color. All the crayons had been found! We cheered in celebration and finished the school day with a game of soccer. It had been one of the most enjoyable, energetic PE lessons yet.
As I started to walk back from school, I saw my little Fijian brother. I knelt down on one knee and held out my arms. He ran towards me with a huge grin on his face. My day kept getting better and better. After carrying my little brother back to the village, I dropped off my backpack and walked over to my Fijian family's house. My Nana was teaching me how to make roti. We sat side by side mixing flour with warm water. We took turns kneading the dough and then rolling it into small balls. After showing me how to roll out the dough balls, she let me make roti by myself. It took me several tries before successfully rolling a circular roti. Needless to say, my Nana was quite proud of me.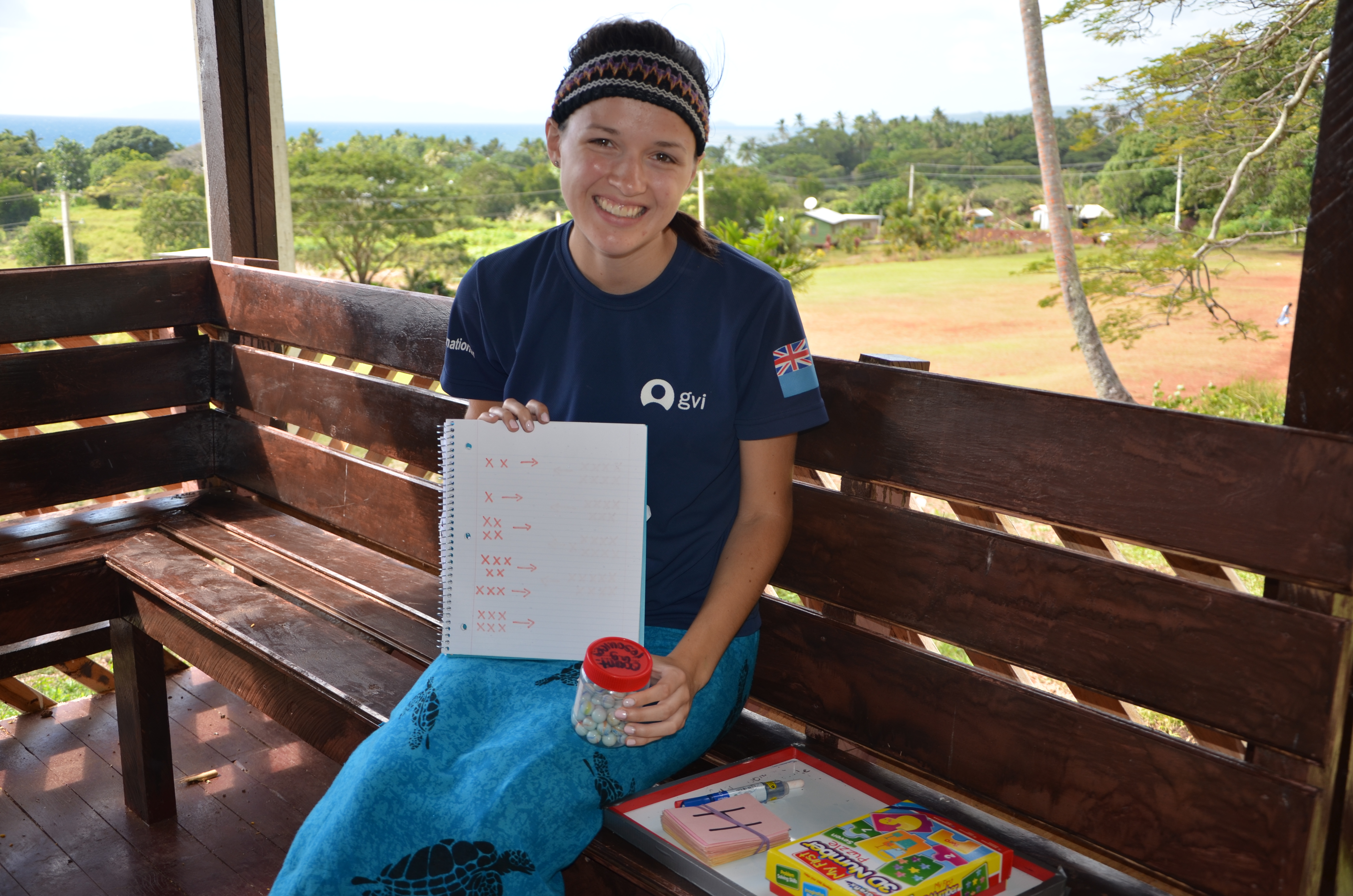 Afterwards, my siblings joined my Nana and me for an evening tea. We ate the freshly made roti and lemon tea, a perfect combination. By that time, it was already 6 pm. The day had flown by. I finished my night whipping up a tasty dinner with the cooking team and catching up with the other volunteers. Although not everything went as planned, it had been another enjoyable day. To think that I have one week left breaks my heart. My not so average days in Silana have been the most memorable.
Paige Dunseith – 6 week Education Volunteer, Babale Base, Dawasamu District