Update on Charitable Trust "The Amazing Race, Playa del Carmen"
By Christie Chandra
4 years ago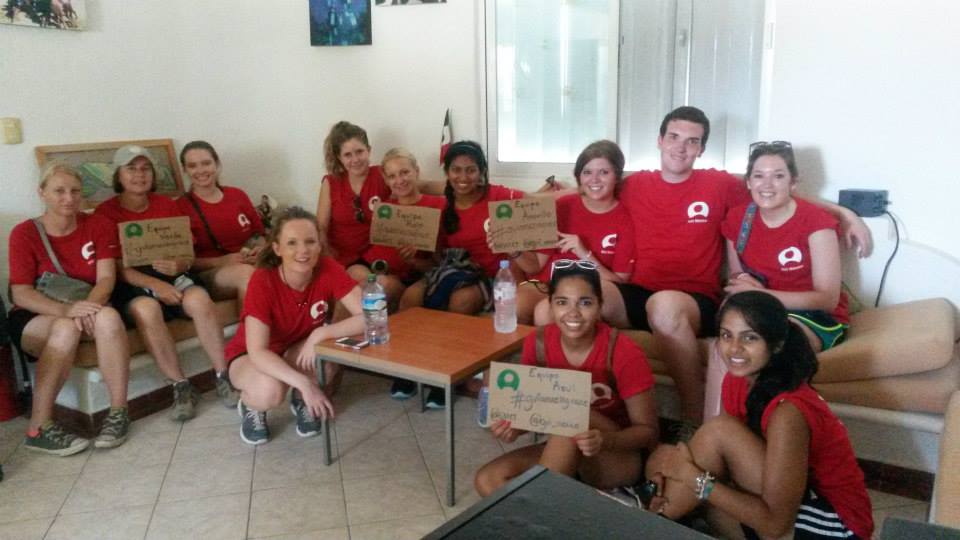 So not long ago, you may remember, the Community hub completed their second mini-challenge. The theme for this year was an "Amazing Race" style scavenger hunt around Playa del Carmen. With a group of 12 (the most we have ever had at one time) we split them up into 4 teams with the aim of raising as much money as they can to help (even more) their projects by providing them with resources that they couldn't afford.
The goal was set: $2000 USD.
The volunteers were given mission impossible to raise the goal amount in no more than 4 days. The kicker is… they raised it; actually more. They managed, together, to muster up $2,434.45 USD!!
So with the amazing race completed and money raised, it was time for them to decide what it is they wanted to contribute to. Well, I'm really happy to say that we have started giving.
Guys, check it out.
1. Alex's new wheelchair!
2. An equine therapy training course for Edith and Lupita
3.Plastic shelving units for the Ludoteca (because the wooden ones kept getting mouldy!)
Also in the process:
5. Stitching thread for Coco's Cat Rescue
6. Yara's "Mickey" – ordered, waiting for manufacturers to deliver it
7. Garden bed for the Special Needs School so the kids can grow plants and herbs
Thank you all so much again for being a part of this amazing cause. Lauren, Beth, Nandita, Daisy, Hannah, Allison, Freddy, Kim, Dani, Katie, Julia and Karla – our volunteers who made it all happen. Thank you as well to their friends, family, acquaintances, work friends, and who ever else who generously contributed.
Watch this space, this is only the beginning!