Accept difference, not indifference.
By Kristen Paguiligan
3 years ago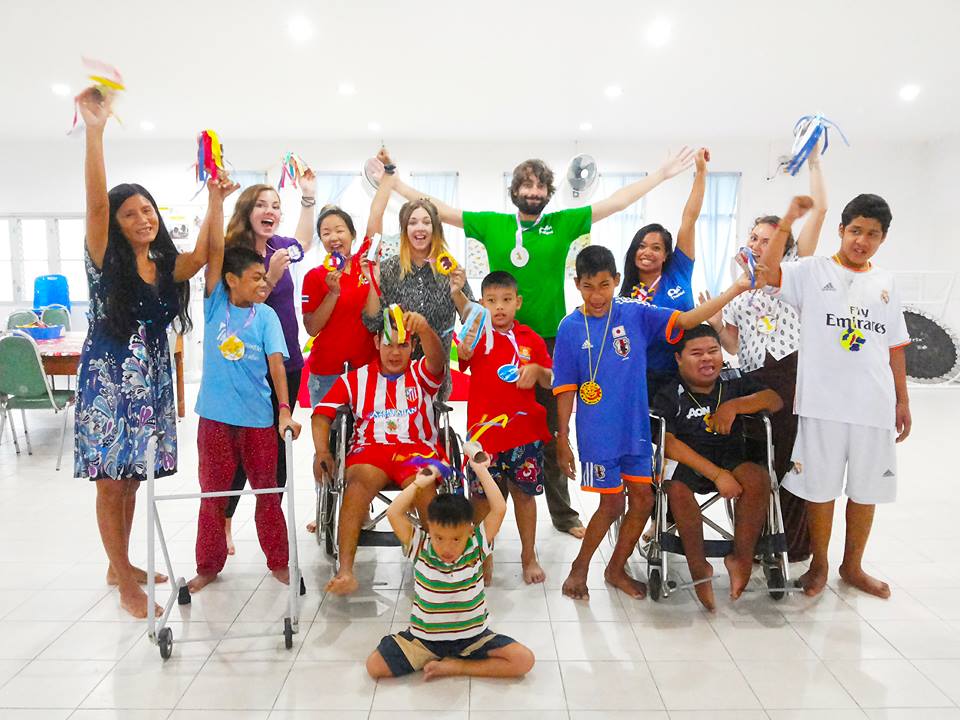 Accept difference, not indifference.
When people hear the word disability, negativity tends to be associated with the word. Because of this negative preconception, children with disabilities tend to be treated very differently. In the Thai culture, there is a stigma for children with disabilities and their families. Because of this stigma, there is little support and care for these children. The Camillian Social Centre is a place for some of these children to get the care that they deserve. The children at this centre range in physical and mental disabilities, such as deteriorating muscle functions, down syndrome, etc.
Words cannot describe how working at the Camillian Social Centre have exceeded any expectations I may have had about children of disability. It amazes me everyday how much I can learn from these children while working with them. The positive environment that has been created for these children can be seen through the light in their eyes and their contagious smiles. Teaching them simple English words or doing arts and crafts with them may seem like an ordinary playtime, but it's the smallest things that can make the biggest difference.
Every week a theme is chosen, where the children can learn to have some fun with arts and crafts, while learning some basic English. By far, my favorite theme has been music week. Each day, we made a different musical instrument out of basic household items and we had enough instruments to make our own little mini band. Also, that was the week we discovered that one of the children really enjoyed to dance. This lead to a group dance where she taught us some dance moves and we had a fun afternoon singing and dancing together.
Everyday I go to the Camillian Social Centre, I come back with the biggest smile on my face and I look forward to learning so much more from these children. I am forever thankful to the staff and children at the Camillian Social Centre for their hospitality and this experience can never be replaced or forgotten.
Kristen Paguiligan, 6 weeks Healthcare volunteer