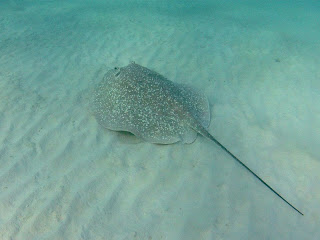 What an eventful week here at Camp Ternay! Significant progress was made in learning different coral and fish genus. Accurate identification of both was had by all while diving. Everyone is well on their way to be able to collect survey data.
We all had a joyous first weekend here on Mahe. Many made a day trip into Victoria to use the internet and connect with those we left at home. On Saturday snorkeling was had by all in our remote bay, some decided to snorkel to Secret Beach around the outside of the bay for a relaxing day on the beach.
Unfortunately, the day on the beach turned into only a few hours due to misbehaving weather. Other highlights of the week included late night dips in the ocean, learning how to collect fruit from native trees and husking coconuts.

 

It has also been a great week getting to know fellow student and staff members. Many connections have been made that will hopefully last for years to come. We are all looking forward to another week of diving and other adventures!