16/01/13 First Impressions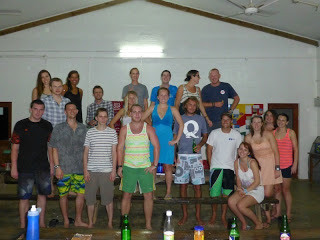 It's been 4 days in camp and I'm already having a great time!! The days are busy but full of fun activities!! The highlight so far is all of the different dives we've done…. Diving every day is really good fun! I've loved to see all of the different fish and coral in the different spots in the base, and although it's quite difficult learning all of the different types of coral it is really interesting.
Life on base is friendly and everyone's having a great time so the atmosphere here is always really good. We all help out doing things around camp so that brings us closer together as we're working as a team to complete tasks which make it easier… So I am loving my time here and can't wait to see what the weeks ahead bring!!