Since 1998, GVI has been running multiple-award winning, high quality and high impact conservation and community development programs worldwide. At the core of who we are and what we have managed to achieve is of our team of passionate individuals.
We are committed to our mission of making a difference because we believe in what we do and have seen the impact we make in the field first-hand. With most of our staff having started out as GVI volunteers themselves, they have confidence in our projects and are dedicated to ensuring you have the same amazing experience that they did.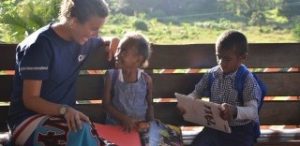 Volunteer Support
From the moment you click that Call Me Back button, to when you first land in country, you will be given full support by our team. With our amazing Country Experts, who will answer all your burning questions and help you choose the best project suited for your interests, to our Field Staff, who will be with you every step of the way to ensure you are safe and have all the support you need in country to make a worthwhile difference during your program.
GVI also provides strong support structures to our volunteer's post-trip to ensure that your involvement and impact doesn't have to end once you have returned home.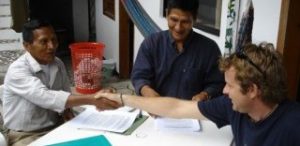 Partners
All our projects are directed by our local partners and we ensure all rights and credits stay in the country.
Through our various partnerships with prolific organisations such as Save the Children, The Red Cross, WWF, SANParks and The Jane Goodall Institute, to smaller community based organisations on the ground, we are able to provide quality programs that provide aid when and where it is needed the most. So you can be assured that our projects are legitimate and are making a difference.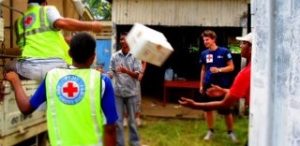 Impact
GVI supplies funding and manpower to multiple grass roots initiatives in developing countries all over the world.
Some of our biggest achievements to date have been awarding over 3,865 education scholarships; providing support to over 380 organizations worldwide; investing over 35,000,000 USD in our projects and running over 900 environmental sustainability initiatives in over 350 locations, including over 100 protected areas covering more than 12 million hectares.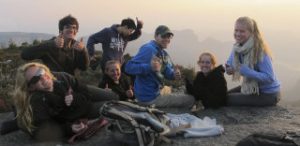 Alumni Services
Join our Alumni team back home and stay connected and involved in our projects while working towards your next adventure! GVI's Alumni Services provide a way for former volunteers to keep making an impact even once they have returned home.
Our Alumni program is designed to reward and benefit our alumni by encouraging them to continue to make a difference. Alumni can choose from different levels of engagement, receive exclusive discounts on future bookings and even stand the chance to qualify for a FREE trip paid for by us!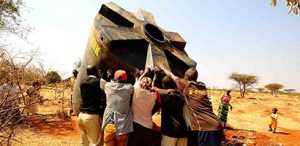 Proven Track Record
Since 1997, we have sent over 24,000 people on our volunteer and intern programs, spending over 70% of volunteer fees in the field.
The vast majority of our volunteers describe their experience with us as life-changing, with over a 95% approval rating. Find out more about what our volunteers have to say about their experience with GVI in their testimonials.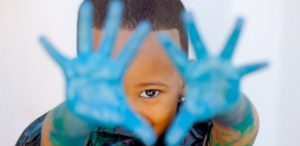 Transparency
The impact and benefits of you volunteering with GVI stay with our projects and partners – 70% of our funds go directly into our projects and the remaining 30% covers our operations and supports our projects indirectly through the GVI Charitable Trust.
Our unique GVI Live platform provides real-time updates from the ground, puts you in touch with staff and fellow volunteers before you depart, allows your friends and family to keep up with you on your trip, and once you are back home, gives you a great way to see how the project is developing since you left.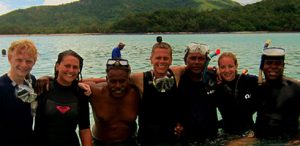 Recognised as the best in volunteering
Virgin Holidays Responsible Tourism Awards declared GVI as the world's best organisation to volunteer with for 2011.
Download our program brochures