As one of the most well respected and prominent international volunteering organisations in the world, we don't get to where we without being noticed.

See below for just a selection of recent articles that have featured our opportunities. Our wide variety of opportunities have been showcased in various international newspapers and magazines, including:

The Times

The Independent

The Guardian

Geographical Magazine

BBC Wildlife Magazine

Sydney Morning Herald

Sunday Mail

Virgin Blue Voyeur Magazine

CNN World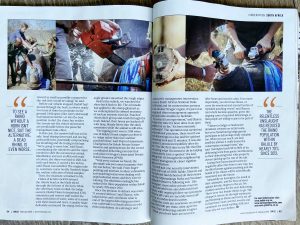 Horns Off Our Rhino
"We'd been briefed by veterinarian Dr. Shaun Beverly from Limpopo Wildlife Vets that once the dart takes effect, there is a small window of opportunity to get to the animal, get its horn off, and administer the antidote. […] While the veterinary team worked, the lodge owners, Global Vison International (GVI) volunteers and reserve staff cooled the rhino with litres of water…"
GVI's team in South Africa's province of Limpopo was mentioned in the February 2020 issue of Mango airline's in-flight magazine, Juice. They were prominently featured in an article on page 63 entitled "Horns Off Our Rhino", written by Dianne Tipping-Woods. The article discussed the efforts of local reserve managers to safeguard the endangered rhinoceros population located within their protected natural area.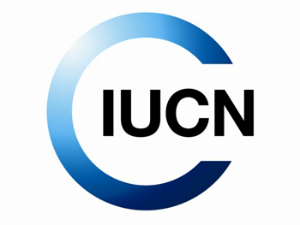 IUCN – Tourism and visitor management in protected areas
"Global Vision International runs 'conservation expeditions' in the Seychelles that work on projects in national marine parks and other protected areas. The volunteers contribute to biological research and coral reef monitoring in Baie Ternay National Park and Curieuse National Park. Copies of the research data are sent to the Seychelles National Park Authority bi-annually (Spenceley, 2016). Sometimes the mere presence of tourists in a protected area can reduce destructive and illegal activities." – International Union for Conservation of Nature document on Tourism and visitor management in protected areas.
The Telegraph Traveller
In their own words: how solo travel transformed the mental health of these teenagers
"While some see travel as a means of escape, others see it as a way to heal wounds. Working on projects and meeting people overseas certainly proved to be cathartic for these teenagers."
'Looking out at the view made me feel like I didn't have a care in the world'
Jonathan Berry, 19, from Liverpool, struggled with depression in the aftermath of his parents' divorce, but working with elephants in Chiang Mai, on a GVI program, helped him feel happier. Find out more about Jonathan's experience by reading the below article.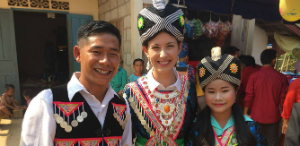 Leyla Isin-Xiong: How to Volunteer Your Way to a Successful Career
Still in her early 20s Leyla Isin-Xiong, holds a senior role as Program Manager for GVI International in Luang Prabang, Lao. Leyla is living proof that if you combine a winning attitude with a little tenacity, you can follow your passion and have a successful and meaningful career. If you'd like to understand how you can combine career aspirations, a love of travel, a desire to help others and create a positive global impact to forge a meaningful career in leadership this is a must listen podcast for you.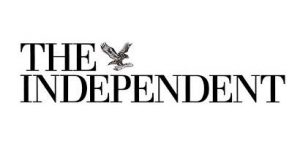 The Independent
"Volunteering can offer a great experience for the CV, as well as the chance to help a community or contribute to conservation. Before signing up to a specific project, potential volunteers should ask where their money is going (placements can be costly) and how past volunteers have made a difference.
GVI handpicks a range of projects, across 12 countries, from animal care to construction. It is transparent about how it operates, and opportunities include a Marine Conservation Expedition in Fiji (four to 24 weeks; from £2,000, excluding flights). Volunteers gain a Padi dive qualification (above) and assist with the management of protected habitats; participants on GVI's marine programmes have aided more than 40 scientific papers and articles."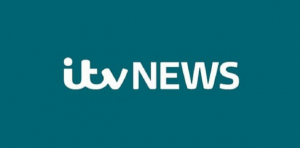 ITV News
Volunteer or work abroad
If you want to travel when you have finished your studies then there are a number of schemes which allow you to get work experience too.
You may have to be 18 to do some of them but there are schemes run for 15-17 year-olds such as Global Vision International which last from two weeks up to one month.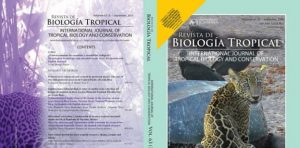 International Journal of Tropical Biology
The International Journal of Tropical Biology recently featured two photos taken at our jaguar conservation project inJalova, Costa Rica as well as our projects most recent paper: "Impact of jaguar Panthera onca (Carnivora: Felidae) predation on marine turtle populations in Tortuguero, Caribbean coast of Costa Rica"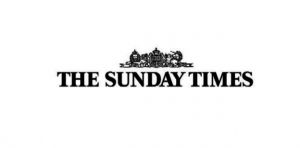 The Sunday Times
Special-needs health care, India
Caring for children with special needs puts a huge financial burden on poor families, and provision across India is far from ideal. This project sends you to the Keralan port of Cochin, where you'll be volunteering in two health-care centres specialising in the care of children with physical and mental disabilities. You'll be encouraged to develop your own plans and initiatives while leading sports, play, art and one-to-one classes. The hours are long and the work is as emotionally challenging as it is rewarding. A six-week placement costs £1,550. Flights are extra.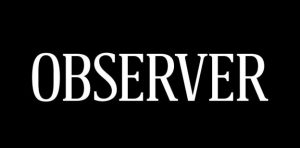 The Observer
"Voluntourism is the newest travel fad making a comeback for young students looking to explore the world on a dime. Founded in 1998, GVI—a moniker for Global Vision International—has organised more than 24,000 volunteers who have raised more than $30 million worth of direct financial support to philanthropic projects worldwide."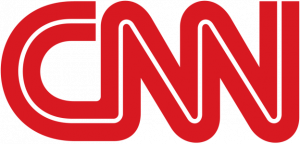 CNN
Our team in the Seychelles was recently featured in this segment for CNN Africa, where you'll see our team collecting vital research to safeguard the future of rare endemic species.
Check out the link below to watch the segment!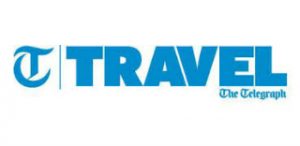 The Telegraph Traveller
Expensive voluntourism trips 'the least responsible'
The more expensive a volunteer tourism project, the less responsible it is, researchers have suggested.
"Without question, there are some great organisations that do some very good work in the third sector, and some terrible ones that probably should not be allowed to operate," said Steve Gwenin, director of operations for GVI, a company offering volunteering programmes.
"Of course, there is also a wealth of organisations somewhere in between, some with good intentions which at times they may realise, and some without such great intentions. Even those without great intentions sometimes do some great work, depending upon the staff and the volunteers that dedicate time to them.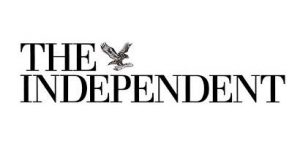 The Independent
School's In For Summer In Costa Rica
England's fixture with Costa Rica on 24 June will see this Central American nation come into focus in 2014. Those who would like to glimpse it at closer quarters may be drawn to the voluntourism project that will be run by Global Vision International (01727 250 250; www.gvi.co.uk), starting on 16 August.
A triple process that will also take place in Thailand and South Africa, "Global Initiative 2014" will construct schools on Costa Rica's Pacific shore.
Volunteers can do one week (£795) or two (£1,295), full board."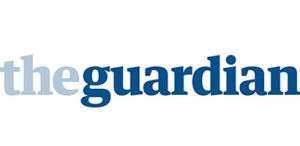 The Guardian
Volunteer holidays: how to find an ethical project
There are hundreds of 'voluntourism' projects available, but a new report claims few of them are doing as much good as they claim. So how do you find an experience that genuinely makes a difference?
GVI is an organisation that does well to balance offering a large range of destinations while also giving back a lot of clear information about its work. It does conservation projects really well but also works with social enterprise – it's a good all-rounder.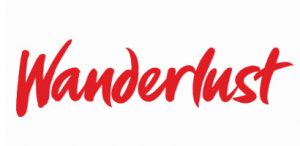 Wanderlust
"Meet the people who are helping to preserve Thailand's precious landscapes and cultural wonders… Volunteering Award category winner: Global Vision International (GVI), Chiang Mai Province
…GVI Thailand runs an elephant reintroduction conservation programme where volunteers conduct research on the elephants and assist local mahouts with a range of projects. From monitoring what the elephants are eating to embarking on biodiversity projects, the project aims to provide a sustainable way for elephants to have healthy lives that will ensure their long-term survival.
As well as conducting vital data collection that isn't widely carried out, GVI also employs all the elephant mahouts and place volunteers in local homestays, which means that the surrounding tribal villages are provided with an income…"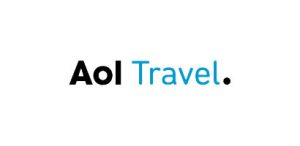 AOL Travel
"Ten Holidays You Never Knew Existed: If you fancy going somewhere a bit different for your next holiday, you've come to the right place. We've picked ten holidays we bet you never knew existed.
Spend a fortnight with novice Buddhist monks in Laos
In the beautiful ancient city of Luange Prabang, northern central Laos, you can teach English to young Buddhist monks on a volunteering holiday.
GVI's Volunteer with Buddhist Novice Monks in Laos trip (two weeks from £895) takes place in an idyllic setting at the meeting of the Nam Khan and Mekong rivers, renowned for its Buddhist temples and monasteries.
As well as working closely with novice monks, you'll learn about Lao culture, history and food, visit the local sights and enjoy a weekend on the banks of the Mekong River."
The Telegraph
Volunteering in retirement: 'It gives me a strong sense of purpose'
From going on a solo cruise to writing that novel you've been putting off, your retirement years are the perfect time to experience and explore the world in new and exciting ways. For many, this might include taking up volunteering in your spare time.
In the 'Volunteering in Retirement' report from Volunteering Matters (formerly known as CSV), former Chief Executive Lucy de Groot writes: "There are 14 million people over 60 years of age with a lifetime's worth of knowledge, skills, and experience to share.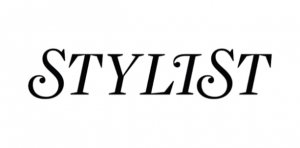 STYLIST
From street photography to swimming with whale sharks, unusual holiday courses to book for 2016
There are two types of people when it comes to holidays. For the first, the best part of going away is the chance to do nothing at all. A snooze in the sun, the occasional swim, and somewhere nice to eat: sorted. Type two, in contrast, are sent into a tailspin of panic at the thought of seven days with nothing in the diary. These people want structure. They want plans. They want to be learning something.
Irreconcilable differences? Not at all. Plenty of holidays allow you to combine the joy of mastering a new skill with time to relax and escape from daily life – and we've got some of the best holiday courses here. Whether you fancy learning to surf in Costa Rica, writing poetry in the Scottish Highlands, making ice-cream in Sorrento or becoming a street photographer in Istanbul, there's something for everyone.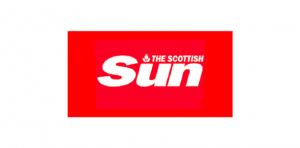 The Scottish Sun
"Ahead of the annual January booking frenzy, we've got stacks of ideas for where you should be heading in 2016. Here, we look at some newer destinations and revisit a few old faves.
Very occasionally, it's nice to come back from a holiday in a better physical state than when you left. Activity holidays – running marathons in some of the world's greatest cities, trekking in Nepal or long-distance bicycle trips – are going to be bigger than ever.
And not just for youngsters. Saga, the over-fifties company, has an amazing range of active trips. See travel.saga.co.uk.
Exodus is also a great place to find a bit of adventure. They have more than 500 trips in 90 countries to choose from. See exodus.co.uk.
Volunteer holidays are also increasingly popular. You can help the rehabilitation of abused elephants in Thailand, volunteer in the schools of Fiji or help rebuild Nepalse infrastructure following the earthquake last spring, plus many other options. See www.gvi.co.uk for more details or inspiration.
Charity challenges are also a great way to get around the world. Charitychallenge.com lets you choose a fundraising feat for the charity you want to support and they will help you arrange sponsorship.
Try to cover at least your basic costs. If some of the sponsor money ends up funding the trip, less will go direct to the charity."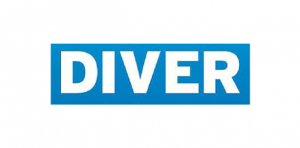 Diver Magazine
Long working holidays in Mexico, Fiji, Seychelles…
"Global Vision International is offering divers a range of PADI diving and marine conservation internships in destinations including Mexico, Fiji and Seychelles aimed at those due to take a gap year or career break, or marine enthusiasts looking to develop a career in diving or conservation.
A 24-week programme on Mexico's Caribbean coast in the Yucatan Peninsula costs from £5095, with four departure dates this year.
It starts with important-sounding work assessing the health of the Mesoamerican barrier reef system followed by a PADI Dive Master course taken during a 12-week dive-centre placement.
Four- to 24-week marine conservation expeditions on Caqalai Island in Fiji cost from £2000 with monthly departures, and include learning new diving skills and conducting underwater surveys.
Comparable four- to 12-weeks programmes in Seychelles cost from £2050, with volunteers able to achieve PADI Advanced and Coral Reef Research Diver qualifications while working on marine conservation projects.
GVI also has 30-week PADI Instructor internships in Mexico from £8745. All prices exclude flights."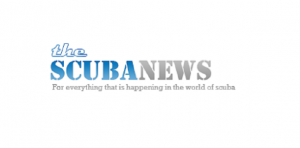 The Scuba News
PADI Diving and Marine Conservation Internships with Global Vision International
Global Vision International, is giving explorers the chance to boost their CV's, enhance personal skills and increase employability by embarking on a wide range of PADI Diving and Marine Conservation Internships in some of the world's most exotic locations, including Mexico, Fiji and the Seychelles.
For those about to embark on a gap year, a career break, an extended holiday or marine enthusiast looking to develop a career in the diving or conservation industry, GVI's PADI Diving and Marine Conservation programmes provide a unique opportunity to offer vital support to local communities and develop personal skills, whilst on an overseas adventure.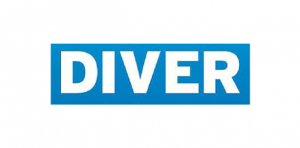 Diver Magazine
Insider's Seychelles – Review by Steve Weinman
"The more substantial Underwater Guide to Seychelles is divided into three parts – an overview of the Indian Ocean islands and the marine environment, including practical information for travellers; a guide to 25 popular dive and 10 snorkelling sites; and a marine-life ID section covering 280 common Indian Ocean fish, invertebrates and corals.
The dive-site guide concentrates on sites around the main island of Mahe but also includes Silhouette and North Island, and Praslin ands surrounding islands. Two wreck sites are included, the Aldabaran and Twin Barges.
The writers are Seychelles residents who clearly know their subject very well. Christophe Mason-Parker is a conservationist and photographer and runs the local gap-year volunteer programme, Global Vision International Seychelles, while scientific diver Rowana Walton works for the conservation organisation, Seychelles Island Foundation.
For fish ID I would prefer to go with one oft the comprehensive Indian Ocean or Maldives books available, with bigger, brighter pictures and more information. But if I was heading the Seychelles, this guides overall content would probably put it on my reading list."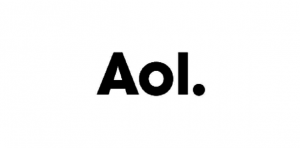 AOL
Ten must-see places to see before they change for ever
The world's endangered sites to visit sooner rather than later
Tourism can often have a negative impact on local people and their environments, but there are responsible ways to travel and experience an authentic holiday and give back to a destination. GVI offers volunteering trips to remote and beautiful locations, such as Laos where you can help improve the education of Buddhist monks and Fiji where you can assist with the conservation of coral reefs. Responsible Travel also organises environmentally-friendly holidays across the world, from family escapes in Myanmar to cycling breaks in Jordan.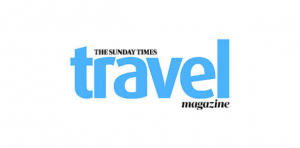 The Sunday Times Travel Magazine
"Sometimes feeling great comes from the inside. Help others – as well as the planet – on a volunteering break and savour that altruistic rush!
Teach children English…in Laos
Sleepy Unesco-protected Luang Prabang is the Laotian crown jewel among Southeast Asia's pretty towns, from its rushing waterfalls to the nightly street market, chilled-out French cafes and orange-robed monks. It's a backpacker's favourite, with enough sophistication to pull a more mature crowd. Get to know it inside out as you spend two weeks or more teaching local children English. On weekends, you're free to explore, while weekdays will be filled with that warm, fuzzy, making-the-world-a-better-place feeling. From £945pp for two weeks, including some meals and airport pick-up; www-gvi-co-uk.gvinewsite.wpengine.com.
Save the elephants…in Thailand
You don't know the true meaning of 'watersports' until you've been sprayed in the face by a bathing elephant. Deep in the thick Thai jungle of Chiang Mai, you can spend a week getting to know the quirky personalities of countless pachyderms rescued from the tourist trade – all while you help feed and wash them in the river. From £585pp for seven days, full board; responsibletravel.com."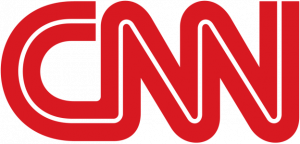 CNN World
We partnered with CNN to take action on Call to Earth Day, 10 November 2021. To support this initiative our participants took part in daily activities to help protect and restore natural habitats and raise awareness of environmental issues and engage with conservation education. Find out more.
Download our program brochures