Program Details
Code: CRQU0269P
Teaching English and Community Development Projects in Costa Rica
Travel to Costa Rica to teach English to underprivileged children and adults in the local community.
Our Impact
Location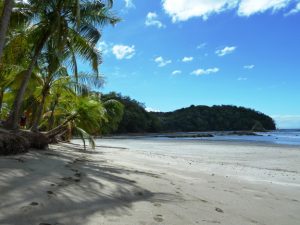 Volunteer in Manuel Antonio
This location takes you to the stunning Costa Rican Pacific Coast, and to the doorstep of the stunning and diverse Manuel Antonio National Park, only a 3-4 hour bus journey from San Jose. Surrounded by palm plantations and rainforest, the town contains a stunning array of wildlife with monkeys and toucans in plain sight most days. In and around the national park, the whole area is famed for its beautiful beaches and hiking trails, making this location an exceptional place to volunteer, intern, teach, learn a new language, relax and enjoy the casual way of life.
Program Information
Discover the beautiful coastal town of Quepos when you travel to Costa Rica and volunteer to teach English to local children and community members. Depending on the communities requirements you will also have an opportunity to assist with different activities including life skills education, art, physical education, remedial academic assistance or extra-curricular activities. Surf or explore the tropical rainforests and stunning beaches in your free time.  
Overview
Join a team of like-minded volunteers on this community project, living and working in the beautiful coastal area of Quepos in Costa Rica, providing conversational English to local children and other community members. You may also assist with art, music, physical education, remedial academic assistance, extra-curricular activities and community development initiatives.
Program Details
GVI Live
16 Nov
Our marine conservation...
Our marine conservation base, GVI Fiji Caqalai, recently welcomed The Scuba News. Read about their experience diving the [...]
17 Nov
GVI - Volunteer Abroad [...]
Langa, meaning 'sun' in Xhosa, is one of the oldest townships in South Africa. It was a focal point of resistance against [...]
Posts from the Field
The rainforests, volcanoes and beaches of Costa Rica offer unrivaled natural biodiversity. Volunteer in wildlife conservation [...]
GVI Blog
Project Life
You will be teaching conversational English to children in an extra-curricular program. This will be done using various informal methods and activities to keep the environment fun and flexible. In addition, you will be involved in some English workshops for adult groups in the community several times per week.

The days could be spent brainstorming and lesson planning and leading activities and workshops or doing some construction, gardening or maintenance projects in the community depending on the communities' needs at the time.

Field Conditions

Your accommodation will be shared with other GVI volunteers, like-minded individuals who will share the same desire to help and make a difference. The task of cooking and cleaning is shared among all volunteers and as meals are prepared and taken as a group you will develop strong friendships with your fellow volunteers. The volunteer house is small but comfortable in the centre of the typically Costa Rican town of Quepos.
Project Details
Our Goals include:
- A shift towards long-term sustainable educational programmes
- Local environmental education initiatives
- Support extra-curricular activities including Sports, Arts and more
Our GVI participants and staff have started an exciting new partnership in Bahia Ballena town and Quepos itself. This is a program run by UNPD in partnership with local authorities and the local community aiming to reduce the amount of young people at risk and to provide them with tools to prevent violence and get reinserted to the productivity chain in the society. The program is called Integral Security and Prevention of Violence Affecting Children, Adolescents and Young People in Costa Rica and the role of GVI is to provide the English classes as a mean to improve their skills set to facilitate the reinsertion of the young beneficiaries of the project and/or to create an adequate environment for the development of it.
How this project makes a difference:
In this region of Costa Rica, much of the local economy is built on tourism.  In an effort to better serve the American and European traveller population, being able to speak and write in English is vitally important with the number one request from the local school board for more English teachers.
GVI directly serves this need by bringing native English speakers to the community to teach.
*During Easter and Christmas holidays the attendance tends to decrease. In situations like these we provide one-to-one tutoring to the students.
Quepos' short, mid, and long-term objectives

All of our programs have short, mid and long-term objectives that fit with the United Nations Sustainable Development Goals. This enables us to report on our collaborative impact across the world in a streamlined manner, measuring which UN SDGs we are making a substantial contribution to. Furthermore, this will help our local partners and communities measure and visualize their contribution to the UN SDGs.Upon arrival to
Upon arrival to base, you will be educated about the history of the UN SDGs. You will learn about the specific goals of your location, the long-, mid- and short-term objectives, and also clarification of how your personal, shorter-term involvement contributes to these goals on a global level.
Our aim is to educate you on local and global issues, so that you continue to act as active global citizens after your program, helping to fulfil our mission of building a global network of people united by their passion to make a difference.
Learn about the long-term objectives you will be contributing to in Quepos:
1. Improve access to education and wellness to El Cocal community
2, Increase environmental awareness in the local community
3. Improve English literacy levels in Quepos community and surrounded areas
4. Ensure that GVI Quepos base provides volunteers and interns unique, safe, responsible travel experiences, exceptional training and career development opportunities, and facilitate the ability to make a real difference
What's It like?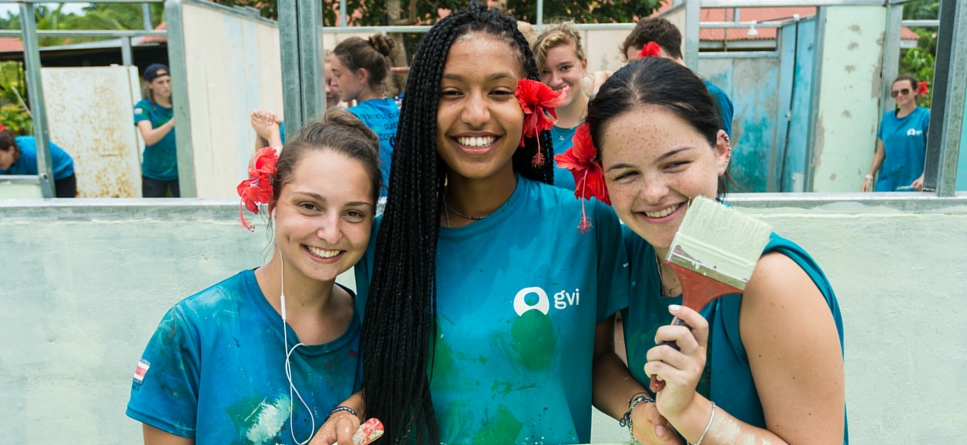 If you'd like to find out what the experience of joining a GVI project is really like, simply contact us and we'll put you in touch with one of our many Alumni.
We'll try to match you to an Alum based on your location, nationality, age, stage of academic career, gender, and program interests. This allows you to gain insights into the experience that is most relevant to you.
Depending on your location you might be able to speak to an Alum over the phone or online, or meet up with them face-to-face at a coffee shop nearby. We also run a series of small events around the world where you can speak to GVI Alumni, Ambassadors and staff members.
Our Ethics
Below is a list of core ethics and best practices we believe are essential to the operation of high quality, ethical volunteer and sustainable development programs. We believe that all responsible volunteer and sustainable development operations should focus upon these principles. If you are considering volunteering, these are some of the key considerations you should question, to ensure that your time and money contributes towards positive change.
Our 10 Ethical Commitments
Locally Driven, Collaborative Projects
We aim to design all our projects in collaboration with local organizations and communities and ensure that they are locally driven.
Clear Objectives & Sustainable Outcomes
We aim to clearly define short-, mid-, and long-term objectives with sustainable outcomes for all our projects.
Impact Reporting
We aim to track, record, and publish the impact of each of our projects.
Working Against Dependency
We aim to build in-country capacity by assisting local organizations in becoming self-sustaining.
Responsible Exit Strategies
For each local organization we work with, we aim to have a plan in place for withdrawing support responsibly.
Clear Roles & Specialized Training
We aim to ensure that ever participant is assigned a clear role and that they are fully trained and supported to carry out their work by specialized staff.
Respect for all
In all our actions we aim to respect the skills and efforts of all and seek to protect the rights, culture and dignity of everyone who engages with GVI.
Local Ownership
We work to ensure that credit for the results of any project, along with any data collected, research conduct, or Intellectual Property developed, remains the property of local organizations.
Transitioning from the Orphanage Model
We do not condone and aim to withdraw support of orphanages and residential care centers.
Child and Vulnerable adult policies
We will live by our Child Protection and Vulnerable Adult policies.
Continual Development
As an organization, GVI is committed to striving toward best practice, and to educating both our potential participants, our partners, and the world at large about them. Both the volunteering and sustainable development sectors are increasingly, and rightly, under scrutiny. Many recent local and global articles highlight poor practices and questionable ethics GVI is widely recognized for striving to apply global best practice in the volunteering, education and sustainable development sectors throughout our operations by reputable organizations such as ChildSafe.
However, global best practice is always evolving and we dedicate both time and resources to engage with internationally respected experts and learn from the latest research to ensure our programs both fulfil their potential to create maximum positive impact, and minimise their potential to create unintentional negative impact. Along with and as part of the sustainable development and volunteering community, we are constantly learning and applying this learning to practice. We do not always get everything right, but we seek feedback from our community members, partners, participants and our staff, and react accordingly. We know are already doing a great job, and feedback we have received confirms this, but we aim to do even better and are continuously refining our operations to improve upon our already excellent reputation.
What's Included
24-hour emergency phone

24-hour in-country support

Access to Alumni Services and Discounts

Airport pick-up (unless otherwise stated)

All necessary project equipment and materials

All necessary project training by experienced staff

Location orientation

Long term experienced staff

Meals while on project (except on work placements for long term internships)

Safe and basic accommodations (usually shared)

Welcome meeting
What's Not Included
20 hours of Spanish lessons unless already fluent

Additional drinks and gratuities

Extra local excursions

Flights

International and domestic airport taxes

Medical and travel insurance

Personal items and toiletries

Police or background check

Visa costs (where necessary)
Exploration
Our long-term field staff are a great source of advice and are here to help you make the most of your time abroad
.
Our Quepos field teams have helped us put together the following information on trips and travel options in Costa Rica!
The volunteer house is located in the centre of the town of Quepos. You are given free time in the evenings after project and during the weekends to enjoy the local area. Quepos is also a fifteen- minute bus ride from the beautiful beach town of Manuel Antonio. During the weekends, you're free to explore the beautiful surrounding areas.
Some volunteers have even visited the famous areas of La Fortuna or Monte Verde. Our experienced field staff on base are great at giving recommendations on good places to go when you have down time.
The Team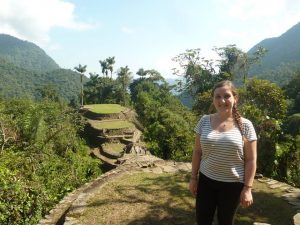 Hannah Watson
Education Officer
Meet Hannah, our happy education officer. Hannah joined the GVI staff after she decided to work abroad in the field, in a more face to face role. She has a degree in Spanish and English Literature, evidently making her a perfect fit for this role!

Hannah also has other impressive experience working abroad. "I worked in Spain for a year as a language assistant in a primary school. I then went to Colombia and I ran a conversation club in a University. When I returned from Colombia I got a job with World Challeng. In between all this I have nnterrailed around Europe, spent a summer volunteering in a hostel in Barcelona, helped to lead an expedition to Morocco, cycled around Cuba, hiked in Peru, rocked around the Galapagos and Ecuador, spied on Orangutans in Borneo and chased Penguins in the Falkland Islands!"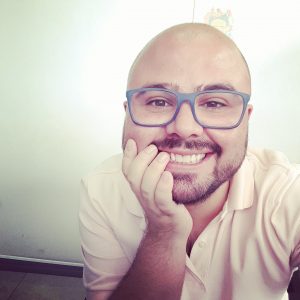 Luis Jimenez
Logistics Manager
Meet Luis, our well-travelled logistics manager! Luis studied Arts History and also has degree in Human Resources. His first contact with volunteer work was when he was studying at the University of Costa Rica and worked on a project to protect the sea turtles at Ostional beach in Guanacaste, Costa Rica. Luis has a culturally diverse background as his stepfather was German and he had the opportunity to get to travel to some European, American and Latin American countries.

The chance to contribute to community development and help shape the children's futures is what first attracted Luis to GVI. He loves getting to know and work with all the volunteers from around the world!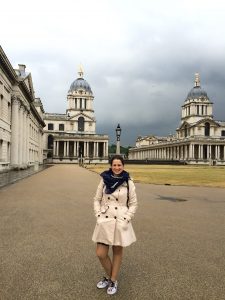 Eunice Jimenez
Base Manager
Meet Eunice, our experience base manager here in Quepos. Eunice is a Biologist with a Masters in high school education and has volunteer experience doing construction work in the middle of a forest in Germany, rebuilding some public areas in a small village in the north of Spain, and working with marine turtles in Costa Rica. She has also been lucky enough to have travelled around Europe, China, Canada and the USA.

Her internship as a Environmental Educator was what set her career into motion and now, years later, she is still pursuing her passion for the environment and teaching. She loves working for GVI as it gives her the opportunity to make a difference and to work with people from all around the world!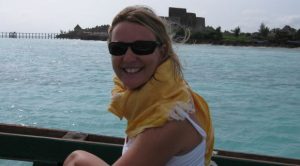 Shayle Havemann
Director of Programs
Meet Shayle, our innovative and driven director for all our projects around the world. She has two honours degrees, one in Industrial and Organisational Psycology, and another in Developmental and Education Psycology. Shayle also has over 10 years experience in setting up, managing and evaluating environmental and community programs across Africa, Asia, Europe and Latin America.

She is well-practiced in facilitating meaningful and effective intercultural engagement and this makes her the perfect person for overseeing our operations in the multicultural country of South Africa.

When not attending meetings or planning her next endeavour, Shayle can be found spending time with her family or taking part in some or other exciting outdoors activity!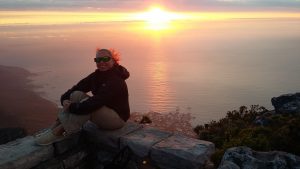 Cynthia Arochi Zendejas
Costa Rica Country Director
Meet Cynthia, our Country Director in Costa Rica. She started out with GVI as one of our National Scholarship Program participants in 2006 and later became our Programme Coordinator in Mexico. Her skills and enthusiasm just made it too hard to let her get away!

Cynthia is a certified Veterinarian, an EFR Instructor and holds a Master's degree in International environmental Science. She is also a member of the Mesoamerican Society for Biology and Conservation, chapter Costa Rica.

The most interesting things she's experienced during life in the field? "Watching the turtles hatching! Also finding jaguar tracks and being able to participate in community tours." Apart from those, Cynthia also loves arranging and participating in the fun Charity Challenges with volunteers.

What does Cynthia think volunteers bring to the projects? Since our goal is to provide support to local organisations which don't have the human or economic resources to achieve their conservation or sustainable development objectives, our volunteers play a key role by being the hands needed, or helping to fund raise for those projects."
Parent Info
'If only every student could do this. It changes your life in all the right ways,' says Chris Heritage, parent of Luke Herritage, one of our teen volunteers who has participated on two GVI programs, one in Costa Rica and another in South Africa.
We are a parent-run organisation that is incredibly serious about health and safety, and increasing the impact, as well as the long-term career benefits of our programs. Our programs help young people develop the skills to select a career path that is personally fulfilling, and live a life aligned to the well-being of our planet and the global community.
Ken and Linda Jeffrey, whose son Sam volunteered with GVI in Thailand, talk about how the experience affected Sam. He also went on to volunteer with GVI again in South Africa. 'I know it sounds like a cliche but in a sense, he did go away as a boy and he came back as a young man. Both of us could recommend GVI without any hesitation to any other parent thinking about exploring an opportunity for their children to explore the world and to see different parts of it.'
Parent Info Pack
Download the Parent Pack and learn more about:
Our staff: All our projects are run by staff, selected, vetted, trained, and managed by our central office.
Health and safety: Our safety practices include a child and vulnerable adult protection policy.
Staying in touch: See what's happening on base, by following a hub's dedicated Facebook page.
Free parent consultations: We would love to talk to you about exciting opportunities available for your child.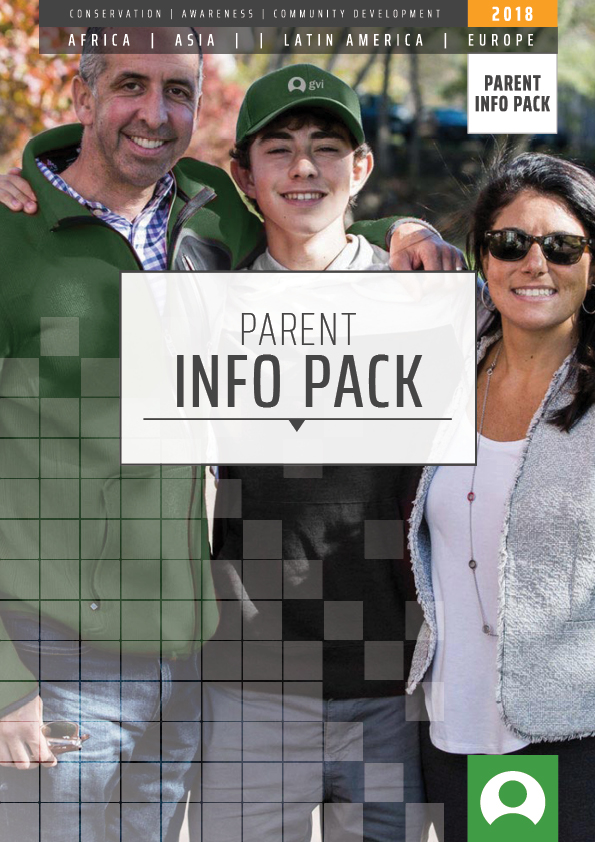 live base updates
Follow GVI Manuel-Antonio's Facebook page for live updates straight from the field. Get an idea of the types of projects you might be involved in, meet our staff and participants, experience life on this GVI base, hear about free time activities, and learn about the local culture and environment.
GVICostaRicaManuelAntonio
Arrivals
When it comes to support, we ensure that each participant is provided with unparalleled, 360 degree support, from your initial contact with the GVI Family, all the way through your program, and even after, as you become part of the GVI Alumni Team.
As part of this promise, we will ensure, whenever possible, that one of our dedicated staff will be available to meet you at the airport. We will arrange with you prior to your departure that, should you arrive in the agreed upon pick up window, a member of our staff will be there to welcome you, easily identifiable in a GVI t-shirt or holding a GVI sign and wearing a friendly smile. This means there will be someone there to greet you as you land, and from there you will be transported to your GVI base to start your adventure and meet the rest of your team.
Volunteers who went on this program also considered these
Contribute to increasing gender equality by volunteering with disadvantaged women[...]
Teaching
Volunteer with Children
Women's Empowerment
Work with local people on community development projects in the South Pacific
Construction
Teaching
Volunteer with Children
Enhance the education of Buddhist Novice Monks as well as other members of the local[...]
Contact Us
Global Vision International
225 Franklin Street, 26th Floor, Boston, MA, 02110
Learning Provider Number (LPN): 10002692
Centre Number: 17067

Download a Brochure