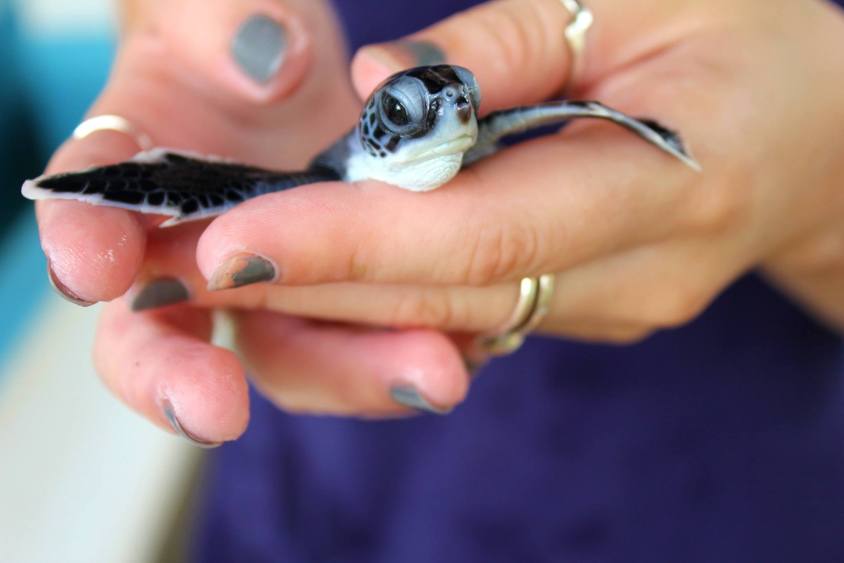 Hello, my name is Max and I've been volunteering with GVI for the last two weeks. Over this time I've learned quite a bit, and experienced many new things. My favorite experience thus far has been working with both the Navy Base's turtle conservation center and the CFRDC Turtle Center. Both of these places work towards rehabilitating sea turtles, both young and old, and maintaining their health while they're at the centers.
Every Wednesday morning, we get an early start on the day and head to the Navy Base with all the volunteers at 6:30 in the morning. After a 45 minute drive in our driver's songthaew, we get to the base. One of the workers there will direct us towards the tanks we'll be cleaning that day, and we get started. Sometimes we clean the small turtles, ranging from just a few days old to a few months, and sometimes we clean the several year-old turtles that can be a few feet long. Every trip is a little bit different, which is what makes the job so enjoyable.
After we sufficiently clean the tanks and turtles at the Navy Base, we drive another 20 minutes to get to the other Turtle Center. This is when the workout begins, with everyone working tirelessly to clean a couple much larger tanks before we have to head back. The second conservation center is also a bit of a tourist attraction, and they have many tropical fish and some other animals. It's a pretty cool place, and working with the animals is always a rewarding experience.
Max Bauer – 12 weeks Conservation Volunteer