Thanks Andi for all your work the past 10 weeks!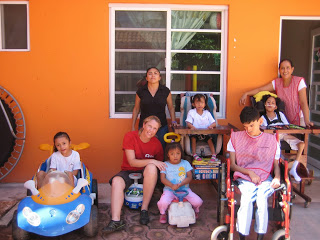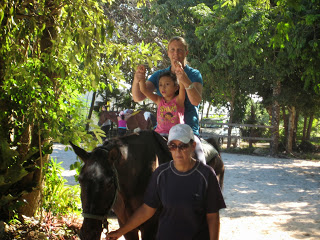 I have come to the end of my 10 weeks here in Playa Del Carmen on the Health Programme. Time has flown by and I have met some great people and enjoyed some amazing experiences. The Health Programme consists of assisting at a school for special needs kids, doing equine therapy and music therapy; so I got to mix it up more than the Community project. As there are no more than fifteen kids all up who go to the different programs I got to know them all quite well. Working with special needs kids is very rewarding and an experience I will never forget. Seeing their faces light up at the little things in life and learning new things just makes you smile. As well as volunteering I got to see the area with many day trips including swimming with whale sharks, swimming in cenotes, visiting Mayan ruins and many beautiful beaches and islands nearby.
As I was here for more than 10 weeks I got to do the Equine Therapy on the horse with the kids. I completed riding lessons (without saddles) to learn the balance required and then started doing the therapy. On one occasion a kid actually fell asleep on the horse while his limbs were being moved in therapy! During my last few weeks I also got the chance to take part in the new Vet Programme that is starting. Once a week a few of us have visited Coco's Cat Rescue where we cleaned and spent time socialising the cats. The rescue center also provides a neuter and spay service to stray cats and dogs so I also helped out in the recovery area. It's now time to move on with my travels. I wish the Health Programme all the best for the future, thanks for the experience.