By Mary Curan and Nadia Gomes Bento
4 years ago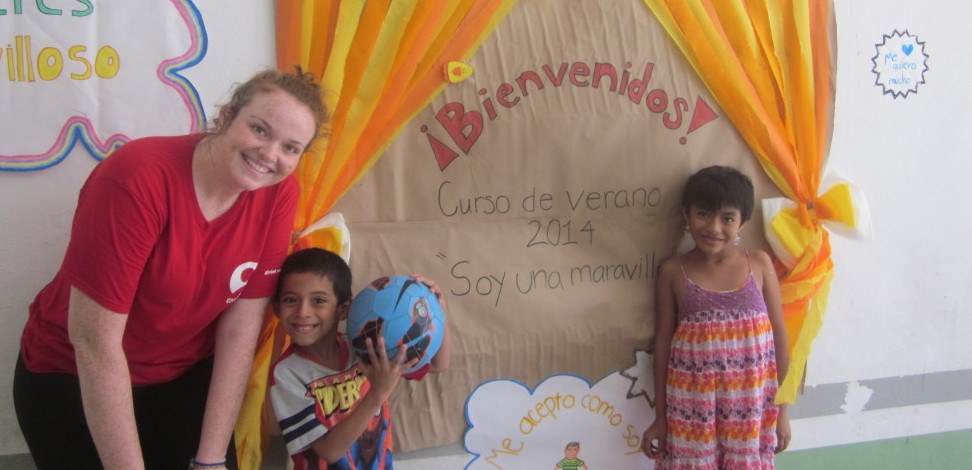 This week we give you a little excerpt of the experience of Nadia and Mary. Nadia was our two weeker at the Health Care project and Mary had 2 weeks in the health care and now 2 weeks at the Ludoteca.
"We started out 14 strangers; sharing 3 bathrooms, working, partying and living together. Playa del Carmen quickly burst our little tourist title by immersing us in the culture. This was done throught he Spanish lessons we signed up for, the public transportation (gotta love those collective rides!) and the delicious local cuisine," Mary writes.
"At the healthcare projects, we were welcomed with open arms by the parents, staff and most importantly the children. We got to observe the every day struggles and triumphs each child faced. This truly made the GVI experience, this far, extremely valuable and rewarding," finishes Nadia.
Although we've said goodbye to Nadia we want to thank her and Mary for her insights so far. We also want to thank them and a number of other wonderful volunteers who have been helping repairing, decorating and renovating the school for the past two weeks. The special needs school and all other Healthcare projects will be closed for the summer for their well deserved summer break. We look forward to starting back up again in 4 weeks time and hopefully be seeing some new faces helping out this special project.