June 2014 Monthly Achievement Report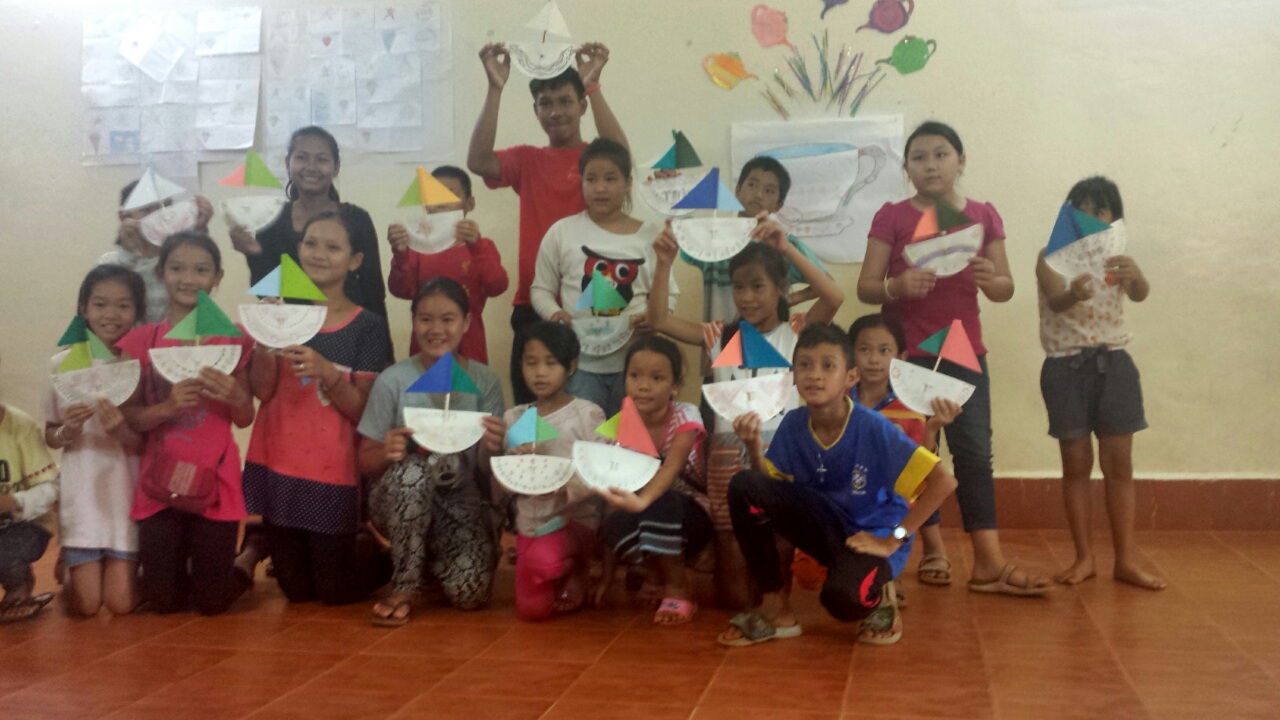 Objectives:
Contribute to the economic development of the larger community by providing high-quality English education to Lao students
This year's program at the Luang Prabang Children's Library has seen an exciting new addition to GVI's our regular English classes. At the request of the library's Director GVI Laos Luang Prabang has initiated a children's activities class to cater for the kids who are participating in the library's summer holiday care program. To maintain a fun holiday atmosphere the classes are run as English language based activities.The children come from different backgrounds and villages in and around the town of Luang Prabang. Some of them have never had the opportunity to learn English from native speakers before. Others have formerly attended GVI run classes at other locations. All of the students are eager to learn and develop their English language skills. Word quickly spread around and we had so many students interested that we've added an additional class to accommodate more children. Their ages range from as young as five years old up to around 13 years old. The students have been learning traditional English nursery rhymes such as Row Your Boat, Baa Baa Black Sheep and Twinkle Twinkle Little Star. They have also been taught some modern children's songs such as Wheels on the Bus and The Lion Sleeps Tonight. Music, song and dance is a large part of the culture in Laos, so by including them in our classes we keep it relative and interesting for the students. Children's songs are very repetitive which helps commit them to long term memory, whoever doesn't get Wheels on the Bus stuck in their head is superhuman! and for many students singing a word or phrase is better practice for accurate pronunciation than saying it. Every song has a dance to accompany it to help the students remember the words. To go with the songs the students make crafts that are related to the lyrics. Over just four short weeks they have made sailboats, rivers, teapots, lion masks, sheep and even decorated their own class parachute to use in games. Everyday the children leave smiling and singing, showing their friends and family the fun thing they made and dance they learned. Thanks to our creative volunteers we are brimming with exciting ideas for the future. A big thank you to all those who have been involved in starting, teaching and supporting this program! Khop Jai Lai Lai!
– Written by Intern Monica Walker from Australia