What it's like transitioning from holidays to routine for the community hub
By Juliet Hutcheson
4 years ago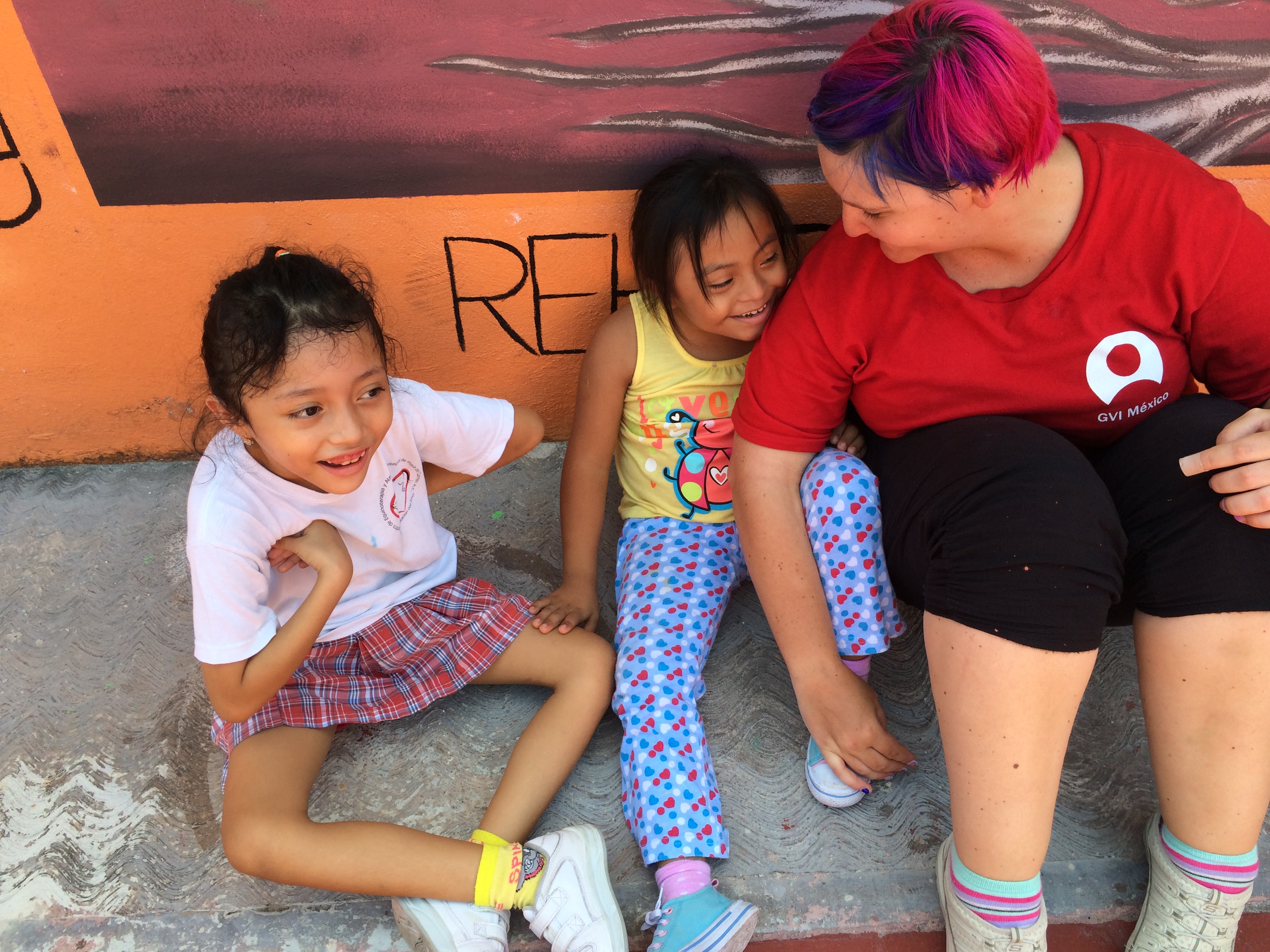 Juliet has been here for a month visiting both our childcare program and health care. What's unique is that she has been here for the last week of the holidays, transition week, and 2 weeks of full blown routine. For those who are thinking about booking around this time next year, this is what you can expect!
"My time at GVI Mexico has been based in two projects, with one week at Ludoteca (Childcare program) and then three at Escuelita (Healthcare program). I was lucky at the Ludo that it was still the summer holidays from school as there was a range of ages of the children and I was able to practice my new Spanish with a lot of niño(/a)s. I even managed to venture into the girls' play time of selling and buying from a model store front rather than the boys' construction/demolition crew. I enjoyed Ludo so much that this week I am heading back there in my afternoons to see how different it is now that school has started again.
Escuelita had short days when it started again after summer, but this gave me time to explore Playa del Carmen and use up most of my cash on 5th Avenida. Now we're into full days at Escuelita I am finding that I am spending less money and using a lot of my previous life experiences and taught theory to develop how I work with children and people living with disabilities. The day begins with a welcome and hello song and then we have been using Christie's new handmade toy (a seat on wheels) at the school to build an assault course which has proven popular, and gives the children some time to work off their energy before the playground gets too hot and sunny. Once inside the school again the students eat and have been learning how to feed themselves more independently with prompts to ask for items – 'mas jugo por favor' – and to clean up their eating areas once they're finished – 'limpia por favor'. We help all the students brush their teeth and sing some more songs 'Huitze huitze araña' before moving onto the next part of the morning. Each day of the week has a different emphasis and Tuesday is playdoh morning so some children make play animals (the focus of this month at the school) and those who cannot join in so easily are taken into the sensory room 'Orugas/Caterpillars' for massage therapy. The day finishes at 1pm with a goodbye song and a mini clean-up is completed.
On Monday and Saturday afternoons we head to equine therapy where we lead horses (Picasso and Top) around a sand arena whilst the therapists and parents complete stretches with the children on the horse. This is a much enjoyed part of the week as the children get to play with horses and cats and explore parts of the ranch if they wish to. It is usually incredibly sunny…or rained off! Hats and mosquito repellant are advised.
Last week in Escuelita was quite quiet as the term had only just begun and it RAINED. So, instead of massage and play therapy, Christie and I decided to create flower beds next to the Nonnie tree. We started by making a timber frame (from all the random wood in the house) and planned to fill it with concrete blocks to keep flowers separate. Unfortunately we were thwarted by the rain and some missing materials but hopefully we can complete this flower bed soon.