VOLUNTEER IN SOUTH AFRICA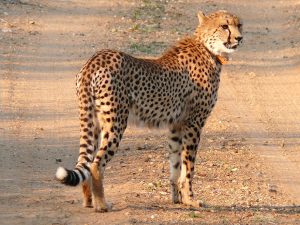 Volunteer in South Africa and explore a country boasting 11 official languages, 8 UNESCO World Heritage Sites and 70% of the Cape Floral Kingdom's plant species found nowhere else in the world. Volunteering in South Africa offers an amazing opportunity to get up close and personal with the "Rainbow Nation" and make a lasting impact.
The major cities in South Africa have developed rapidly over the last 20 years, however, there are still many conservation, social and community development issues that plague the country.
Volunteer projects in South Africa
Volunteer opportunities in South Africa range from valuable community development projects to critical wildlife and environmental conservation projects. Join GVI during your gap year, career break or volunteer holiday to contribute to some important volunteer work in South Africa. Our projects will allow you to make a sustainable difference in a variety of different focuses, such as Wildlife Conservation, Childcare, Teaching, Sports or  Healthcare. GVI's projects in South Africa are just a few of many fantastic volunteer in Africa options. To volunteer in Seychelles, click here to view our volunteer programs!
Travel abroad to volunteer in South Africa and contribute to important conservation and community development projects. GVI operates two bases in sunny South Africa – we run our community operations in a picturesque coastal village called Gordon's Bay, located 45 minutes from Cape Town where our volunteers in Cape Town volunteer in a township at an educare centre or sanctuary for disadvantaged children and the volunteer work ranges from teaching to healthcare or construction. Our wildlife conservation base is situated in Limpopo, an area that is home to some of the most remarkable wildlife (including the Big 5: lion, leopard, rhino, elephant and buffalo), landscapes and conservation opportunities South Africa has to offer.
Our Programs in South Africa
PROGRAM SEARCH
Find you perfect program using our advanced search.
Search now

GVI BROCHURES
Choose from our selection of brochures
View Brochures