We offer educational, tailor-made, award winning and worthwhile youth development programmes across the globe which include service learning projects, study abroad programmes, leadership programmes, internships and cultural immersion programmes.
We run a variety of group programs. We offer group programs in the form of volunteer group programs, where the majority of the focus is on the service element, however we also offer international service learning programs for groups who are looking to have a stronger educational focus.
Service Learning is an educational initiative that focuses on taking classroom research and various curricula and introducing these theories into real life services on the ground, that directly benefit the community or environment. These programs will follow a curriculum, with pre and post-trip components, combined with periods of reflective learning.
We aim to increase personal growth and interpersonal skills of each individual on either type of trip, making these programmes ideal for groups looking to complete certain international curricula such as the CAS (Creativity Action Service) elements of the IB (International Baccalaureate) programme, 'Week Without Walls' and the Round Square Ideals.
For more information, you can view our volunteer based group programs for high schools or universities, or our service learning programs on our dedicated international service learning website.
Not traveling as a group? We have a range of programmes for those aged 18 and above, or check out our international volunteer programmes tailor-made for under 18's. All GVI programs adhere to strict health and safety guidelines.
High Schools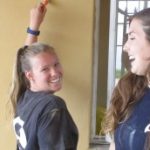 At GVI, our programmes are designed to fully immerse and challenge your students in contrasting environments. They offer fantastic variety and unique experiences so whether you want your students to enjoy a social, cultural or physical challenge or earn a qualification, we have all bases covered.
Visit Now
University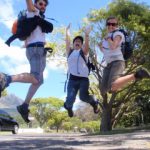 If you are a member of a university club or society looking for a group trip related to your studies or interests, you're in the right place. GVI have relationships with many universities throughout the UK. Our Campus representatives and Alumni Ambassadors are available to speak to you about our programmes.
Visit Now
Corporate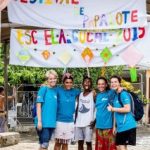 GVI has a range of programmes suitable for corporations. We can arrange and manage donations, project sponsorship, CSR programmes, employee awareness programmes and tailor made volunteering opportunities.
Visit Now
Youth Groups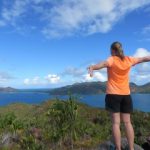 GVI can provide tailor made programmes for youth groups looking to get involved in career enhancing volunteer programs abroad. Get in contact with us today to start planning your trip of a lifetime!
Visit Now

GVI BROCHURES
Choose from our selection of brochures
View Brochures