Childcare Expedition in South Asia
Discover three South Asian countries, filled with ancient history, cultures and traditions as you contribute to critical childcare projects.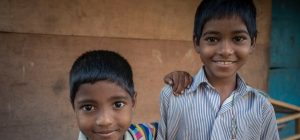 Our Impact
Location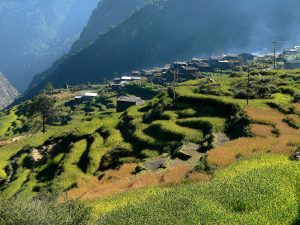 Pokhara
Nepal is a majestic country full of cultural diversity and chances to enjoy a range of outdoor adventures. Volunteers will have a chance to explore Pokhara and its many temples, trekking and white water rafting whilst being placed at one of the various projects in and aroundbeautiful Pokhara, gaining a personal insight into the Nepali people and culture during your stay.
Program Information
Discover Asia when you travel to Nepal, India and Laos on a whirlwind volunteer experience! Contribute to valuable childcare initiatives and help provide much needed educational and early development support to the underprivileged children of these regions, while exploring all the beautiful scenery and ancient cultures in your free time.
Overview
Project Life
Project Details
Free Time
The Team
Dates & Costs
Overview
Explore Asia to its fullest by travelling to not one, not two but three countries! Experience the exotic cuisine, the rich culture and
breath-taking
scenic beauty to its fullest while you volunteer with children at various local schools and care
centres
.
On this multi country project you will volunteer primarily with orphaned and disadvantaged children, providing an important assistance in their care, education and early development.
Following the 2015 Nepal Earthquake, our projects adjusted focus to provide disaster relief to those in need. In conjunction with our partners, trucks of supplies and family care packages were taken to some of the most affected areas. Now our projects are focused on initiatives within our local communities, who have needs around education and improving educational facilities.
In Nepal, you will be volunteering at a care
centre
or children's home, depending on your skills and local needs at the time. In India, you will volunteer alongside local teachers supporting disadvantaged and orphaned children. Lastly, you will rounding off your trip in Laos, where you will be focusing on teaching English to young children to help improve their English skills and chances of a better education and employment opportunities.
Although often from difficult backgrounds, these children have an incredible desire to learn and your support will ensure that their needs are met as you make
a valuable contribution their
caregivers, teachers and the community as a whole.
Please note travel between Nepal, India and Laos is not included, but please speak to your Country Expert who will be able to advise you on your options and costs involved.
 Highlights
Live in beautiful Luang Prabang, a UNESCO World Heritage Site; discover gold domed temples and marvel at the Pak Ou Caves; unleash your adventurous side with white water rafting and mountain trekking trips in Nepal; take it easy and enjoy the beautiful beaches and stunning backwaters found in Kerala, India; work with a team of international volunteers; learn new skills in caring for and teaching underprivileged children; make a genuine difference in the children's development and feel safe in the knowledge that you will be making a serious and measurable impact in the community.
Testimonial
"Volunteering with the GVI team has been a great way to learn more about the incredible work that GVI guys are doing every day. It is a wonderful way to stay connected and learn about ongoing social and environmental projects and helping GVI amplify the work done by change-makers internationally"
GVI Live
These updates cover all programs in this location
GVI Blogs
Project Life
Nepal
Surrounded by the beautiful Himalayan Mountains, your time in Nepal will be divided between a local care
centre
and taking in all the rich culture and traditions. During the week you will be leading sports, games, art projects and activities with local disadvantaged children. After a busy day of work, you will be able to spend the time relaxing with your fellow volunteers and exploring the beautiful town of Pokhara.
Your accommodation will consist of shared bedrooms and bathrooms with a local family near to your volunteer placement. This provides a fantastic opportunity for you to truly experience life inside a Nepalese community. During your time on
project
you will also be able to enjoy delicious home cooked meals consisting of fresh vegetables, beans and rice, made in authentic Nepalese style.
India
While staying in the vibrant southern state of Kerala, you will be volunteering from Monday to Friday assisting local teachers, planning lessons and delivering educational activities for orphaned and disadvantaged children. Your lessons will be focused on developing English language skills by incorporating art, sport and games into your lessons. During the evenings, you will have time to relax with your fellow volunteers, while preparing for the following day's activities.
Your accommodation will be shared and is situated in the
centre
of town with electricity, running water and flush toilets. Lunch and dinner will consist of fresh vegetables and will be prepared for you in local style, giving you the change to experience an authentic part of the Indian lifestyle.
On weekends you will be free to explore the surrounding area, sample local cuisine, shop in exotic spice markets, take part in one of the various optional side trips or simply relax in your base town of Kochi.
Laos
Experience the Buddhist culture that Laos is famous during your stay in this majestic country Start your day walking past Buddhist shrines and local cafes to the learning
centre
where you will spend the majority of your time volunteering.  From Monday to Friday you will be working on
project
, planning and delivering English lessons using a variety of techniques, including playing games and singing songs. During the evenings you will return to base, where you will have the chance to get to know your fellow volunteers while preparing for the following day's lessons.
During your stay on the project you will be living in a conveniently located guesthouse with shared rooms and bathrooms. You will get a chance to sample the local cuisine and truly immerse yourself into the fascinating local culture.
Accommodation Upgrade
If you would prefer to stay in private accommodation while on this project, these locations do offer upgrades. Contact us for more information, or mention to your Country Expert who will be able to assist you.
What's Included
24-hour emergency phone

24-hour in-country support

A two day orientation, including an introduction to the Nepali language and culture

Access to Alumni Services and Discounts

Airport pick-up (unless otherwise stated)

All necessary project equipment and materials

All necessary project training by experienced staff

Internal transportation – related to project work

Location orientation

Long term experienced staff

Meals while on project (except on work placements for long term internships)

Orientation on teaching methods and techniques

Project equipment

Safe and basic accommodations (usually shared)

Training

Travel advice

Welcome meeting
What's Not Included
Additional drinks and gratuities

Extra local excursions

Flights

International and domestic airport taxes

Medical and travel insurance

Personal kit

Police or background check (where necessary)

Visa costs
Project Details
Our project aims vary between countries, but are all focused around building a better future and support structure for these children.
In Nepal, volunteers provide critical support to local teachers with your project cost being one of the only sources of funding. We aim to keep these facilities running to allow the provision of education to continue as well as helping to create a nurturing and positive learning environment.
In India, through education and support we aim to build on the children's confidence and English-speaking abilities in order to encourage them to stay in school, so that they can have a chance at a better education and higher paying job.
In Laos, as a result of an increase in tourism, there is a high demand for English teachers
, particularly in after
school learning
centres
and tutoring
centres
. We aim to provide additional support and assistance to the teachers in these
centres
in order to provide the children with the attention and assistance they need to excel.
How this project makes a difference
In Nepal, children are often abandoned or transferred from terrible working conditions to care
centres
. Without these care
centres
, they wouldn't receive an education and other crucial basic needs. Through the provision of education, you provide a service that would otherwise be out of the children's reach by equipping them with the tools needed to have a better future.
Many children, in India, are pressured to drop out of school early to start earning money. By having a better command of English, they will have a chance of a getting a good paying job in the future, which generally require the ability to speak English. Through your support and funding we are able to help the kids stay in school and give them a chance at a better future.
Laos faces many problems when it comes to education, with little government funding going through the school system. There are often not enough teachers for the number of students, leaving classes overcrowded and preventing students from receiving the assistance and attention they deserve. GVI works closely with local partners to provide the much needed volunteer support and funding in order to increase the overall quality of education for the local community as a whole.
What's Included
24-hour emergency phone

24-hour in-country support

A two day orientation, including an introduction to the Nepali language and culture

Access to Alumni Services and Discounts

Airport pick-up (unless otherwise stated)

All necessary project equipment and materials

All necessary project training by experienced staff

Internal transportation – related to project work

Location orientation

Long term experienced staff

Meals while on project (except on work placements for long term internships)

Orientation on teaching methods and techniques

Project equipment

Safe and basic accommodations (usually shared)

Training

Travel advice

Welcome meeting
What's Not Included
Additional drinks and gratuities

Extra local excursions

Flights

International and domestic airport taxes

Medical and travel insurance

Personal kit

Police or background check (where necessary)

Visa costs
Free Time
Volunteering with GVI not only allows you to participate
on
programs assisting disadvantaged communities or endangered ecosystems, but it also offers wonderful opportunities to travel in the local area in your down time or further afield either before or after your program. Many decide to travel after volunteering, solidifying the lifetime friendships established
on
the
programme
.
Our long term field staff
are
a great source of advice and are here to help you make the most of your time abroad. Remember to ask about discounts on local activities and side trips through your association with GVI. Our field teams have helped us put together the following information on trips and travel options in Nepal, India and Laos!
Optional Side Trips
Nepal
In Nepal, you are in a true adventure region. From a two day rafting or kayaking trip on the
white-water
of the Trisuli or Seti Rivers, to
paragliding
over the incredible scenery to mountain biking,
canyoning
and bungee jumping, you could spend weeks here and still not do everything.
But if the adventure side of things becomes too much, Nepal will continue to provide and surprise you. Besides sightseeing in Kathmandu and Pokhara, you could try a three-day/two-night elephant safari in the Chitwan National Park
staying
at the Royal Park Hotel, chancing upon tigers and rhinos out on drives. Also, if throwing yourself off of high places attached to a kite is not your thing, Nepal boasts some of the best hiking trails in the world. Embark on a four-day trek in the Annapurna Mountains, where you will immerse with the villages and communities of the High Himal.
India
Kerala offers a variety of different adventure trips from trekking to rafting, kayaking and even diving in some of the most beautiful locations that India has to offer. Close to base in Fort Kochi, the 14th century Chinese fishing nets, St Francis Church and an amazing array of boutique art galleries, cafes and restaurants make for an amazing cultural experience.
One of Kerala's finest attractions popular with our volunteers is the backwaters tour, an experience of
breath-taking
beauty and serenity as you snake through the incredible landscape on a houseboat. You can stay overnight, eat amazing local cuisine, and gaze at the sunset: a perfect weekend getaway.
The Periyar Forest and National Park offer safari outings and a chance to spot elephants, monkeys and tigers if you're lucky, combined with some spectacular scenery along the way. For the more active, you can get even closer to it all with a number of trekking options.
Kerala can boast some incredible beaches within reasonable distances from your base. Marari is a short 40-minute drive to beautiful sandy beaches lined with coconut trees, while Varkala is a little further with restaurants and cafés perched spectacularly on cliffs offering incredible views of the ocean.
Laos
On your weekends or while off project, the following short trips are popular with our volunteers and should definitely be checked out! Swim in the crystal clear water of the Kuang Si waterfall, enjoy the cascades and walk to the top of the falls to enjoy the beautiful view of the course of the water below. Take a ride on the Mekong River to visit the historical Pak Ou Caves that hold thousands of Buddha images. Visit the "Jar Maker" and a short ride out of town, you can kayak on the Nam Khan River, discovering village life, beautiful countryside and lush green mountains along the way; visit the Royal Palace Museum and the beautiful temples of Wat Xieng Thong and Wat Mai; discover the Tad Sae waterfall, a multi-level limestone formation that creates numerous cascading pools; cycle through the Luang Prabang valley and experience the daily life of the local people, passing temple ruins and handicraft villages.
Further Travelling Opportunities
Nepal
There is a wealth of opportunities in Nepal for further travel and exploration of the rest of the country. This can include the foothills of the Himalayas in Langtang National Park, the ancient temples and villages of Tansen, Newari architecture in Bandipur, the hustle and bustle of Kathmandu, Everest Base Camp, the ancient Hindu
centre
of Janakpur, and so many other options that will leave you wondering why you didn't give yourself more time…
India
The Taj Mahal will be top of most India bucket lists, but beyond this famous landmark; the quaint hill stations in Darjeeling; the Ganges at Varanasi; the desert and fort palaces of Jaisalmer and Udaipur; safari at Kanha National Park (home of Kipling's 'Jungle Book'); the lively nightlife of Mumbai; or the laid back atmosphere of Goa will leave you with an everlasting experience of India.
Laos
If you have the time and budget, there are a number of opportunities for exploring Laos further. These could include visiting the World Heritage-listed ancient temple of Wat Phu Champasak, the nature reserve of Nam Ha Npa, the elephants and villages of Hongsa, the dramatic Mekong River, the
travellers
 adventure hotspot of Vang Vieng, and many more.
Even further afield, the likes of Vietnam, Cambodia and Thailand all border Laos and are a
traveller's
dream with an endless list of possibilities and activities.
The Team
Binita Gurung
Field Staff
Meet Binita, one of our lovely field staff members working on our childcare projects in Pokhara, Nepal. Before joining GVI, this Nepalese music lover helped struggling students in Kathmandu with their studies and decided that she wanted to help more.

Binita is passionate about her job at GVI and how she has been able to make a difference in the lives of others. She is enthusiastic about motivating the local local staff and helping them to learn new ideas. "My main highlight would be meeting the volunteers from around the world and sharing my country with them." She loves welcoming new volunteers and appreciates all the fresh ideas that they bring to the project.

Her most memorable travel experience was when she travelled to Buddha's birthplace in Lumbini, Nepal, to visit the different temples and to learn more about her religion. Binita's proudest accomplishment since working with GVI was seeing the children become more confident in their English and achieving higher grades. She is not all work and no play; she can make 15 momos (steamed dumplings) in a minute!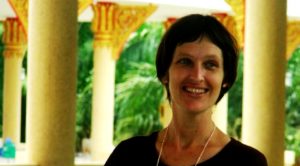 Jill Walker
Assistant Director of Programs
Meet Jill, our Assistant Director of Programs and line manager for Thailand, Laos, India, Nepal, Australia and Kenya programs. 'Manow' (lime), as she's locally known in Thailand where she's based, taught English, environmental education and art in the USA and Thailand before joining us to set up a TEFL and Community Development Expedition. "I haven't looked back since!"


When Jill isn't working, she likes reading or doing just about anything energetic. "I devour books, love cooking and enjoy finding some time to get some exercise – yoga, dancing and aerobics are some of my faves."


What does Jill like most about her job? "It's great to see volunteers rising above the cultural and language barriers between themselves and the communities. That, and every day is completely different, which is the way I like it- it keeps me from getting bored." Being 'allergic' to being bored has led to Manow doing some pretty amazing things. "I once ended up spending a week living in a cave with some Buddhist monks while I helped them build a small adobe monk hut."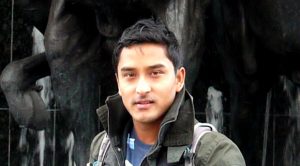 Lok Bahadur Gurung
Community Liason
Meet Lok, our Community Liason in Pokhara. Lok is bona fide Nepalese and worked as a kayaking instructor prior to joining GVI.


Being the Community Liason, Lok is involved in all projects we have based in Pokhara. His favourite aspect of his job? Working with the volunteers. "I get to meet amazing people from around the world and I love getting to know them. I feel that not only the volunteers, but myself as well gain a great cultural exchange."


How do the volunteers assist Lok in his work on the projects? "They're great at helping the kids gain the confidence to speak English and thereby improve their chances at a better future. Thanks to the volunteers, over 400 children now have access to a healthier learning environment!"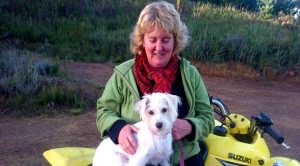 Cheryl Martin
Project Manager
Meet Cheryl, our Base Manager in Nepal. A former teacher, headmaster and special needs educator, she was the first volunteer on our 'Grade R' project in Cape Town, and was exactly who we needed.

Cheryl's main highlight since being involved with GVI? "When we first started 'book-time' at the educare centre, the children didn't really appreciate books and stories. We were pretty persistent and the children now easily sit and enjoy a book for almost an hour, even the toddlers! It's led to such a great improvement in their language skills, attention span and ability to learn. I'm also really proud of the work we have done concerning protecting children's rights, especially in social media. We've set a really good standard."

What does Cheryl think volunteers bring to the project? "The volunteers never cease to amaze me with their skills and talents! It's so important to use these talents as best we can. These things have made a difference to the teacher's ability to provide a program, and therefore, to the children's ability to learn.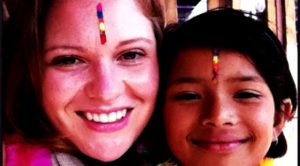 Ruth Malthouse
Project Manager
Meet Ruth, our Project Manager in Nepal. Although she's a qualified skipper and dreams of joining the Honour Fiji journey, she says there's nothing quite like Nepal. "Waking up to the magical Himalayan Mountains is absolutely breath-taking!"

Apart from discovering that drinking turmeric in hot water cures a cold (!), Ruth has also seen the impact that the volunteers have had in the time that she's been there by the changes in the local children's English and learning abilities, and the trust that's been built with the local community.

What does Ruth think about what the volunteers bring to the table? 'Volunteers have assisted me with work that we couldn't do without the extra pairs of hands. If we didn't have volunteers, it would be simply impossible to help so many worthwhile projects in Pokhara."