Volunteer with Children in India and Nepal
Experience a cultural fusion when you volunteer in South Asia on critical childcare initiatives
Program Code: NPHE0447M
Our Impact
Location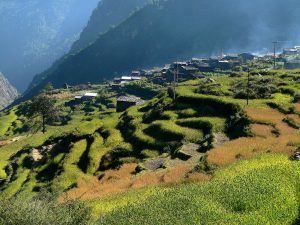 Volunteer in Pokhara
Nepal is a majestic country full of cultural diversity and chances to enjoy a range of outdoor adventures. Volunteers will have a chance to explore Pokhara and its many temples, trekking and white water rafting whilst being placed at one of the various projects in and aroundbeautiful Pokhara, gaining a personal insight into the Nepali people and culture during your stay.
Program Information
Travel to the mystical lands of South Asia and discover the rich culture and traditions that inhabit both India and Nepal. Join a team of international volunteers and contribute to valuable long-term childcare projects designed to assist the disadvantaged children of both regions by helping them receive a better education and having their basic needs met.
Overview
Immerse yourself in the fascinating culture that both these regions offer, indulge in exotic cuisines and explore the
breath-taking
Himalayas and stunning Kerala beaches as you volunteer on critical childcare initiatives.
On this multi country project you will volunteer with children and adults, providing important assistance in care, supporting education and child development, while working in various care centres and local schools.
Following the 2015 Nepal Earthquake, our projects adjusted focus to provide disaster relief to those in need. In conjunction with our partners, trucks of supplies and family care packages were taken to some of the most affected areas. Now our projects are focused on initiatives within our local communities, who have needs around education and improving educational facilities.
In Nepal, you will be volunteering with children from poor and difficult backgrounds by working in a local care
centre
or children's home, depending on your skills and local needs at the time. During this time, you will be staying with a local host family, giving you the opportunity to experience Nepalese traditions which have remained largely unchanged for centuries.
In India, you will be volunteering alongside local teachers supporting children but also work on specific education of adults in the Southern state of Kerala, famed for its tropical greenery and beautiful backwaters. You will spend the majority of your time volunteering at local schools, which supports low income families, or support other community based efforts with education where needed. Your support will help ensure that their basic needs are met, providing much needed educational assistance to the local teachers as well as making a valuable contribution to schools.
Please note travel between Nepal and India is not included, but please speak to your Country Expert who will be able to advise you on your options and costs involved.
Highlights
Experience the vibrant cultures and traditions of Nepal and India; take part in local cooking lessons; explore the amazing local environments; indulge your inner adrenaline junkie in Nepal; explore the world's tallest mountain range; relax on the gorgeous Kerala beaches; meet volunteers from all over the world; make a genuine contribution to the care of disadvantaged children members; learn new skills and feel safe in the knowledge that you will be making a serious and measurable impact in the communities of Kerala and Pokhara.
Program Details
Life On Base
Nepal
From Monday to Friday you will volunteering in your placement care
centre
where you will spend the majority of your time playing sports, creating art projects and leading games and activities with the children. Evenings will be time for you to relax and to get to know your fellow volunteers.
Accommodation will be shared bedrooms and bathrooms with a local family near to your volunteer placement, giving you the perfect opportunity to experience life
inside
a Nepalese community. During your stay, you will also enjoy home cooked meals, prepared in the traditional Nepalese way, for breakfast and evening meals.
On weekends, you are encouraged to explore the area and take part in one of the various optional side trips the location has to offer such as trekking through some of the best hiking trails in the world, water-water rafting, or bungee jumping. If it is adventure you are looking for – Nepal is the perfect place to get your adrenaline fix!
India
During your time in India, you will be working on planning, evaluating, supporting or if confident, lead teaching classes, curriculums and trainings from Monday to Friday. Focus depends much on the needs of the partners and can be broad, ranging from English language to life-skills. You are encouraged to add your unique touch by incorporating art, sports and games into your lessons. Although evenings are usually free, some volunteers are eager to use this time to prepare even more for the next day's activities.
Accommodation will be shared in the centre of town with electricity, running water and flush toilets. Lunch will be provided in the local style and dinners are prepared together on base. On the weekends, you will be free to explore the stunning surrounding area, sample local cuisine, shop in exotic spice markets or simply relax in your base town of Kochi.
Accommodation Upgrade
If you would prefer to stay in private accommodation while on this project, these locations do offer upgrades. Contact us for more information, or mention to your Country Expert who will be able to assist you.
Project Details
Our project aims vary between countries, but are all focused around building a better future and support structure for these children.
In Nepal, many children end up on the streets when their families can no longer afford to support them. With volunteer fees being almost the only source of funds, we are able to provide critical teaching support and are able to create a safe, nurturing and positive environment for these children.
In India, education is the basis for much of the work, wether the objective is to empower young boys and girls, work with teachers on special education, work in sensory therapy rooms or to convince people of the importance of women's equality, education is the key. By increasing the educational support available we support schools and teachers, motivate children to stay in school, empower self help groups and sometimes just give people the individual attention they deserve.
Pokhara and Kerala's short, mid, and long-term objectives:
All of our programs have short, mid and long-term objectives that fit with the United Nations Sustainable Development Goals. This enables us to report on our collaborative impact across the world in a streamlined manner, measuring which UN SDGs we are making a substantial contribution to. Furthermore, this will help our local partners and communities measure and visualize their contribution to the UN SDGs.
Upon arrival to base, you will be educated about the history of the UN SDGs. You will learn about the specific goals of your location, the long-, mid- and short-term objectives, and also clarification of how your personal, shorter-term involvement contributes to these goals on a global level.
Our aim is to educate you on local and global issues, so that you continue to act as active global citizens after your program, helping to fulfill our mission of building a global network of people united by their passion to make a difference.
Learn about the long-term objectives you will be contributing to:
In Pokhara:
1. Support students to reach learning goals appropriate to their Age (under 5s) Grade level (5-18 year olds) or Individual Need (students with Special Needs)
2. Support students to expand their English vocabulary
3. Increase the knowedge and understanding of Healthcare in the community with an emphasis on prevention
4. Develop the skills of women in the community in order to improve their potential to generate income or to become more self sufficient
5. Support the local community with improved facilities with an emphasis on educational and health and safety needs
6. To minimize our environmental impact in Lakeside and raise awareness of environmental issues amongst volunteers and the students with whom we work
In India:
1. Increase women's opportunities in Kerala
2. Ensure healthy lives, well-being and promote opportunities and equality for those with special needs in Kerala
3. Enable the absolute development of children and young adults in Kerala by providing support and training in LSBE (life skills base education)
How this project makes a difference
With high rates of children being abandoned or found in horrible working conditions, without these care
centres
to turn to, many of Nepal's children would not receive an education or have other crucial basic needs met. GVI keeps numerous care
centres
operating in Nepal by providing much needed funding and volunteer aide.
In Kerala, many schools providing education opportunities to students from lower-income areas have limited resources and capacity. Individual attention for students and extra-curricular activities can go a long way towards improving children's education. Teachers and self-help group members are very motivated to pick up new skills and welcome the mere opportunity to practicing their English conversational skills. By developing diverse skills and creating awareness in both children and adults, children as well as adults stay motivated and inspire future generations.
Training
A GVI program is an investment in your career. No matter which you choose, you will be working toward improving your employability by mastering new social skills, gaining further technical expertise and earning qualifications in many cases. Most of our staff are, in fact, GVI Alumni, and we have helped many of our Alumni discover, move toward, and earn their own personal dream jobs. Each program includes introductory workshops, ongoing presentations, as well as on-the-ground professional support provided by our very own trained staff members. In addition, our training programs are critical for helping us to ensure the long-term impact of our sustainable development projects around the world.
For All GVI Participants
Welcome Presentation
Introduction to GVI as a whole and the work in your specific location. Learn about the short, mid, and long-term objectives of the sustainable development projects at your base, which United Nations Development Goals they impact most directly, and which local partners we work with.
Health and Safety Training
Learn about the Emergency Action Plans in place at your base, the full Risk Assessment, and best practices for personal safety.
Child and Vulnerable Adult Protection Training
Learn about the importance of child and vulnerable adult protection best practices and how to apply them while on project.
What's It like?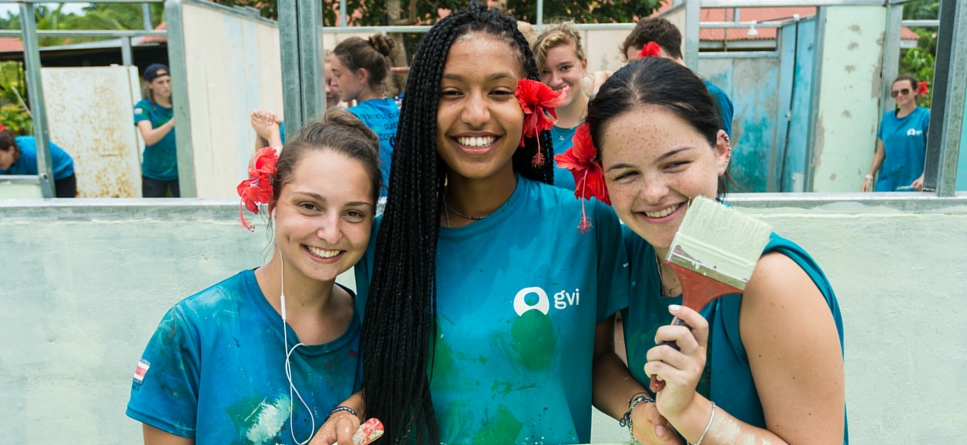 If you'd like to find out what the experience of joining a GVI project is really like, simply contact us and we'll put you in touch with one of our many Alumni.
We'll try to match you to an Alum based on your location, nationality, age, stage of academic career, gender, and program interests. This allows you to gain insights into the experience that is most relevant to you.
Depending on your location you might be able to speak to an Alum over the phone or online, or meet up with them face-to-face at a coffee shop nearby. We also run a series of small events around the world where you can speak to GVI Alumni, Ambassadors and staff members.
Our Ethics
Below is a list of core ethics and best practices we believe are essential to the operation of high quality, ethical volunteer and sustainable development programs. We believe that all responsible volunteer and sustainable development operations should focus upon these principles. If you are considering volunteering, these are some of the key considerations you should question, to ensure that your time and money contributes towards positive change.
Our 10 Ethical Commitments
Locally Driven, Collaborative Projects
We aim to design all our projects in collaboration with local organizations and communities and ensure that they are locally driven.
Clear Objectives & Sustainable Outcomes
We aim to clearly define short-, mid-, and long-term objectives with sustainable outcomes for all our projects.
Impact Reporting
We aim to track, record, and publish the impact of each of our projects.
Working Against Dependency
We aim to build in-country capacity by assisting local organizations in becoming self-sustaining.
Responsible Exit Strategies
For each local organization we work with, we aim to have a plan in place for withdrawing support responsibly.
Clear Roles & Specialized Training
We aim to ensure that ever participant is assigned a clear role and that they are fully trained and supported to carry out their work by specialized staff.
Respect for all
In all our actions we aim to respect the skills and efforts of all and seek to protect the rights, culture and dignity of everyone who engages with GVI.
Local Ownership
We work to ensure that credit for the results of any project, along with any data collected, research conduct, or Intellectual Property developed, remains the property of local organizations.
Transitioning from the Orphanage Model
We do not condone and aim to withdraw support of orphanages and residential care centers.
Child and Vulnerable adult policies
We will live by our Child Protection and Vulnerable Adult policies.
Continual Development
As an organization, GVI is committed to striving toward best practice, and to educating both our potential participants, our partners, and the world at large about them. Both the volunteering and sustainable development sectors are increasingly, and rightly, under scrutiny. Many recent local and global articles highlight poor practices and questionable ethics. GVI is widely recognized for striving to apply global best practice in the volunteering, education and sustainable development sectors throughout our operations by reputable organizations such as ChildSafe.
However, global best practice is always evolving and we dedicate both time and resources to engage with internationally respected experts and learn from the latest research to ensure our programs both fulfil their potential to create maximum positive impact, and minimise their potential to create unintentional negative impact. Along with and as part of the sustainable development and volunteering community, we are constantly learning and applying this learning to practice. We do not always get everything right, but we seek feedback from our community members, partners, participants and our staff, and react accordingly. We know are already doing a great job, and feedback we have received confirms this, but we aim to do even better and are continuously refining our operations to improve upon our already excellent reputation.
What's Included
24-hour emergency phone

24-hour in-country support

A two day orientation, including an introduction to the Nepali language and culture

Access to Alumni Services and Discounts

Airport pick-up (unless otherwise stated)

All necessary project equipment and materials

All necessary project training by experienced staff

Internal transportation - related to project work

Local cooking lessons

Location orientation

Long term experienced staff

Meals while on project (except on work placements for long term internships)

Project equipment

Safe and basic accommodations (usually shared)

Training

Travel advice

Welcome meeting
What's Not Included
Additional drinks and gratuities

Extra local excursions

Flights

International and domestic airport taxes

Medical and travel insurance

Personal items and toiletries

Police or background check

Visa costs (where necessary)
Support & Safety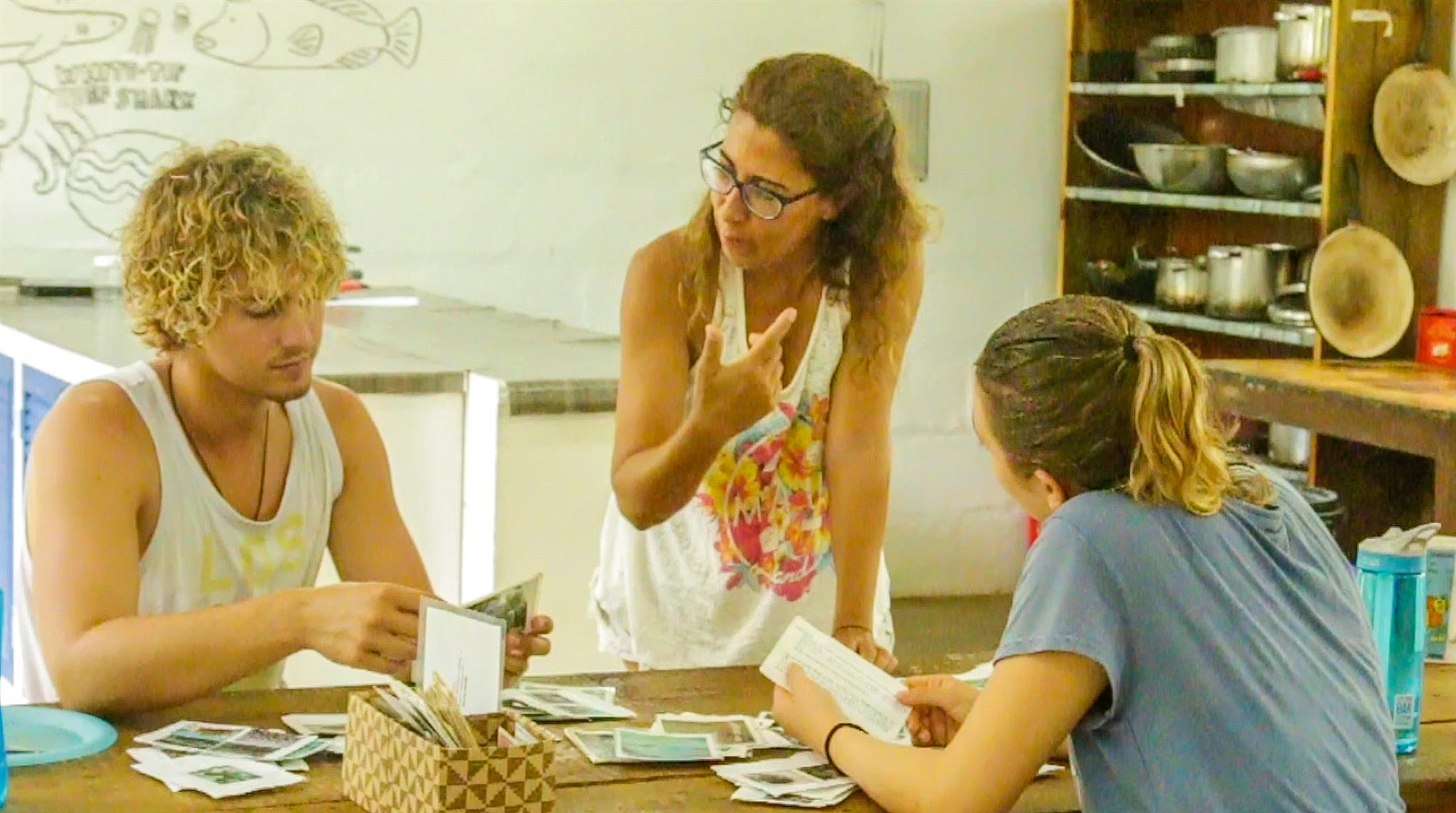 We won't sugarcoat it — Traveling abroad is usually a complex process that carries an element of risk. But this is exactly why we're passionate about providing extensive support throughout the process as well as the highest safety standards during the in-country phase. We believe that volunteering abroad should not only be impactful, but an enjoyable experience that carries as little risk as possible. This is exactly how we've been able to maintain our reputation as the most highly respected volunteering organisations in the sector over the past two decades.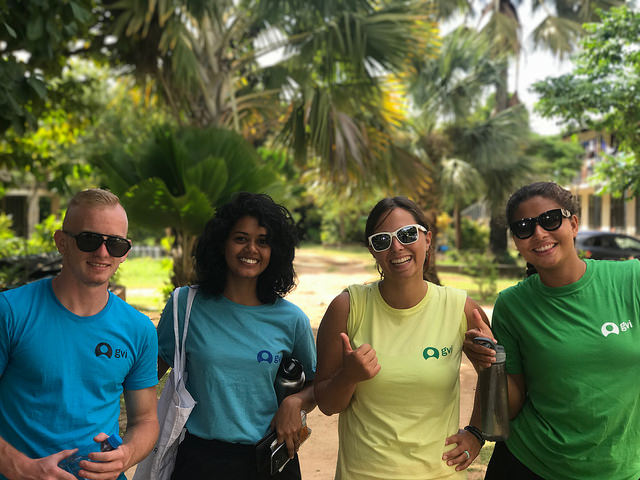 Support
Once a participant books, they will be assigned a personal support coordinator who will oversee their pre-departure journey. The support coordinator helps to bridge the gap between program enrolment and arrival at one of our field bases. Your personal support coordinator will ensure that you are provided with all the necessary information required to apply for visas, background checks, and any other documentation.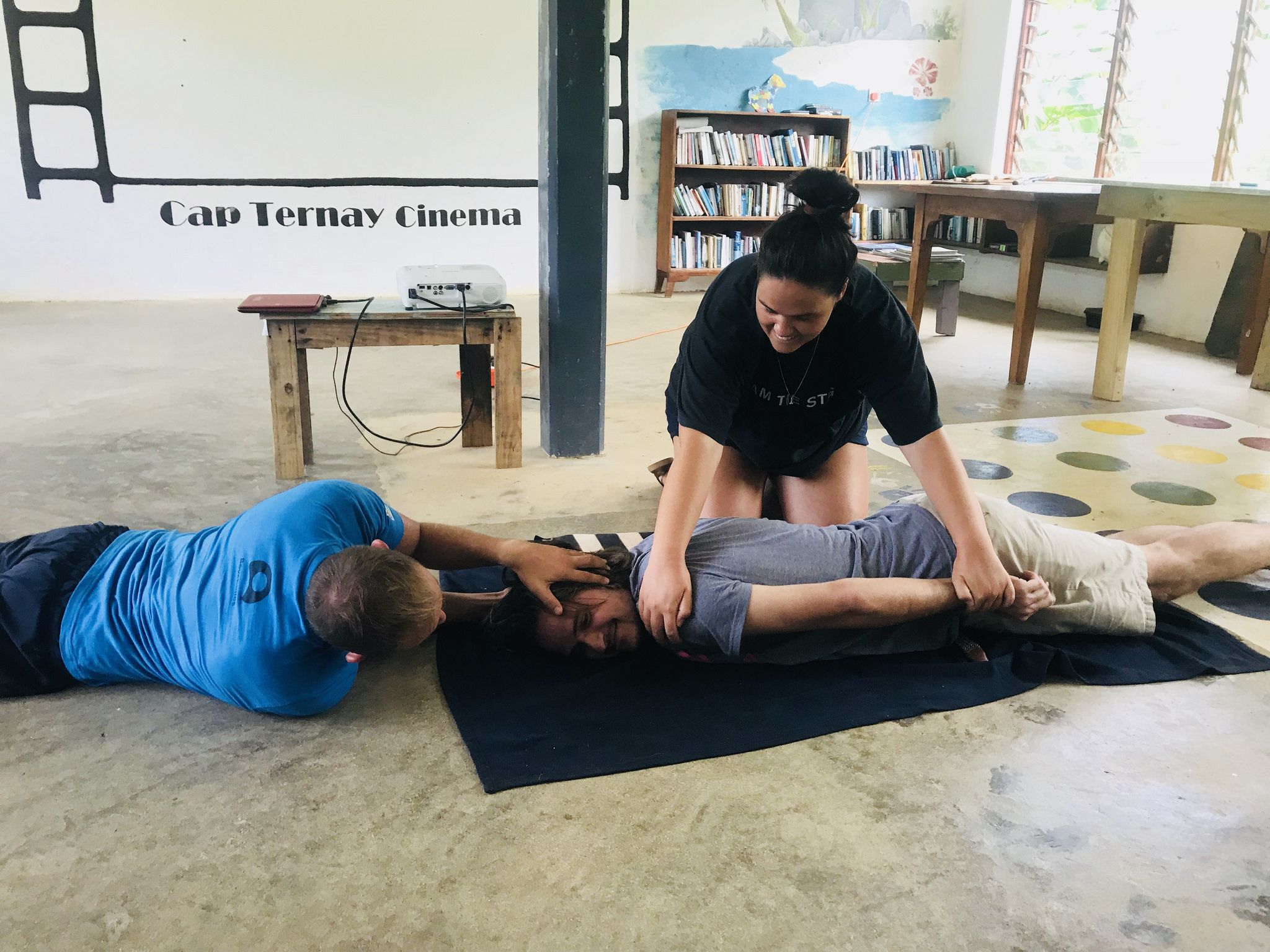 Safety
Upon arrival at the airport participants will be greeted by a GVI staff member. All GVI staff are our own and all our programs around the world are run by our staff. All GVI field staff are background checked, Emergency First Response and safety trained. The minimum staff to participant ratio on GVI's programs is one to six, although on several bases we have a ratio of one to three. When finishing the experience, participants will provide feedback on all aspects of their program.
Health & Safety Case Studies
Country Exploration
Volunteering with GVI not only allows you to participate in programs assisting disadvantaged communities or endangered ecosystems, but it also offers wonderful opportunities to travel in the local area in your down time or further afield either before or after your program. Many decide to travel after volunteering, solidifying the lifetime friendships established
on
the
programme
.
Our long term field staff
are
a great source of advice and are here to help you make the most of your time abroad. Remember to ask about discounts on local activities and side trips through your association with GVI. Our field teams have helped us put together the following information on trips and travel options in Nepal and India!
Optional Side Trips
Nepal
In Nepal, you are in a true adventure region. Don't worry if you forget to pack your
adrenalin
, with these options, there are ample opportunities to top it up!
From a two day rafting or kayaking trip on the
white-water
of the Trisuli or Seti Rivers, to
paragliding
over the incredible scenery to mountain biking,
canyoning
and bungee jumping, you could spend weeks here and still not do everything.
But if the adventure side of things becomes too much, Nepal will continue to provide and surprise you. Besides sightseeing in Kathmandu and Pokhara, you could try a three-day/two-night elephant safari in the Chitwan National Park
staying
at the Royal Park Hotel, chancing upon tigers and rhinos out on drives. Also, if throwing yourself off of high places attached to a kite is not your thing, Nepal boasts some of the best hiking trails in the world. Embark on a four-day trek in the Annapurna Mountains, where you will immerse with the villages and communities of the High Himal.
India
Kerala offers a variety of different adventure trips from trekking to rafting, kayaking and even diving in some of the most beautiful locations that India has to offer. Close to base in Fort Kochi, the 14th century Chinese fishing nets, St Francis Church and an amazing array of boutique art galleries, cafes and restaurants make for an amazing cultural experience.
One of Kerala's finest attractions popular with our volunteers is the backwaters tour, an experience of
breath-taking
beauty and serenity as you snake through the incredible landscape on a houseboat. You can stay overnight, eat amazing local cuisine, and gaze at the sunset: a perfect weekend getaway.
The Periyar Forest and National Park offer safari outings and a chance to spot elephants, monkeys and tigers if you're lucky, combined with some spectacular scenery along the way. For the more active, you can get even closer to it all with a number of trekking options.
Kerala can boast some incredible beaches within reasonable distances from your base. Marari is a short 40-minute drive to beautiful sandy beaches lined with coconut trees, while Varkala is a little further with restaurants and cafés perched spectacularly on cliffs offering incredible views of the ocean.
Further Travelling Opportunities
Nepal
There
are
a wealth of opportunities in Nepal for further travel and exploration of the rest of the country. This can include the foothills of the Himalayas in Langtang National Park, the ancient temples and villages of Tansen, Newari architecture in Bandipur, the hustle and bustle of Kathmandu, Everest Base Camp, the ancient Hindu
centre
of Janakpur, and so many other options that will leave you wondering why you didn't give yourself more time…
India
For those with a little more time on their hands, you may want to consider some of the following. The Taj Mahal will be top of most India bucket lists, but beyond this famous landmark; the quaint hill stations in Darjeeling; the Ganges at Varanasi; the desert and fort palaces of Jaisalmer and Udaipur; safari at Kanha National Park (home of Kipling's 'Jungle Book'); the lively nightlife of Mumbai; or the laid back atmosphere of Goa will leave you with an everlasting experience of India.
Meet The Team
Jill Walker
Deputy Director of Programs
Meet GVI's Jill,also known by her rap name, Rainmaker, or her spiritual name, Field Whisperer. Her journey with GVI began back in 2007 as Thailand's Country Director, where she helped set up GVI's first TEFL program!

Now she is based in Chaing Rai, Thailand. Jill's role involves providing support for all of our programs around the world. Working closing with each base, she looks to identify and manage any issues that occur so GVI are able to offer the best programs possible.
Cultural Immersion
Engaging intimately with a new context teaches not only global awareness but adaptability and critical thinking, skills highly valued in the modern marketplace. Local and cultural immersion is encouraged on all our programs around the world, and is also one of the most enjoyable aspects of your experience. Luckily, there are many activities you can get involved with in your free time, or before and after your program. On our community programs the focus is on cultural topics, while on marine or wildlife programs the emphasis is more on the environmental element. Use your evenings and weekends to explore diverse and eclectic topics like Theravada Buddhism in Laos or how plastic pollution and climate change affects Indian Ocean coral.
Parent Info
'If only every student could do this. It changes your life in all the right ways,' says Chris Heritage, parent of Luke Herritage, one of our teen volunteers who has participated on two GVI programs, one in Costa Rica and another in South Africa.
We are a parent-run organisation that is incredibly serious about health and safety, and increasing the impact, as well as the long-term career benefits of our programs. Our programs help young people develop the skills to select a career path that is personally fulfilling, and live a life aligned to the well-being of our planet and the global community.
Ken and Linda Jeffrey, whose son Sam volunteered with GVI in Thailand, talk about how the experience affected Sam. He also went on to volunteer with GVI again in South Africa. 'I know it sounds like a cliche but in a sense, he did go away as a boy and he came back as a young man. Both of us could recommend GVI without any hesitation to any other parent thinking about exploring an opportunity for their children to explore the world and to see different parts of it.'
Parent Info Pack
Download the Parent Pack and learn more about:
Our staff: All our projects are run by staff, selected, vetted, trained, and managed by our central office.
Health and safety: Our safety practices include a child and vulnerable adult protection policy and high participant ratios.
Staying in touch: See what's happening on base, by following a hub's dedicated Facebook page.
Free parent consultations: We would love to talk to you about exciting opportunities available for your child.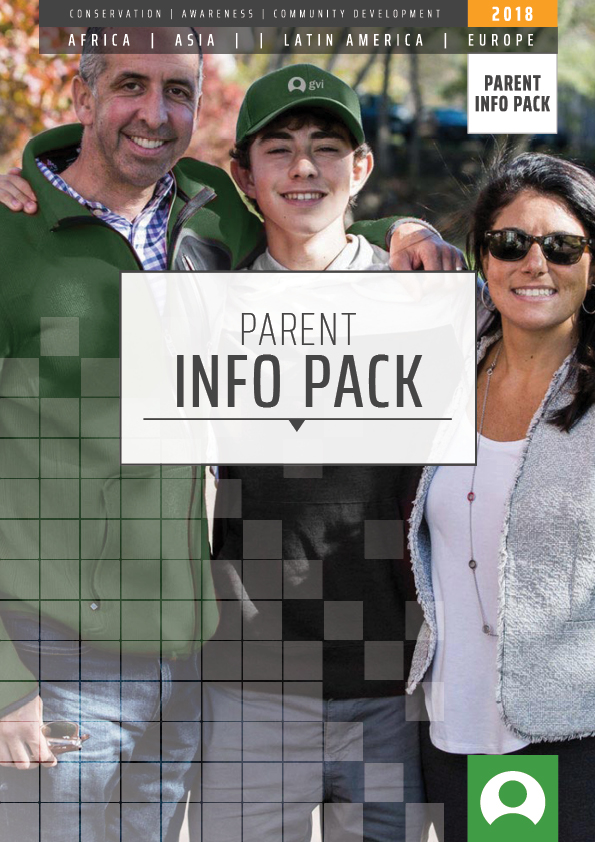 live base updates
Follow GVI Pokhara's Facebook page for live updates straight from the field. Get an idea of the types of projects you might be involved in, meet our staff and participants, experience life on this GVI base, hear about free time activities, and learn about the local culture and environment.
Arrivals
When it comes to support, we ensure that each participant is provided with unparalleled, 360 degree support, from your initial contact with the GVI Family, all the way through your program, and even after, as you become part of the GVI Alumni Team.
As part of this promise, we will ensure, whenever possible, that one of our dedicated staff will be available to meet you at the airport. We will arrange with you prior to your departure that, should you arrive in the agreed upon pick up window, a member of our staff will be there to welcome you, easily identifiable in a GVI t-shirt or holding a GVI sign and wearing a friendly smile. This means there will be someone there to greet you as you land, and from there you will be transported to your GVI base to start your adventure and meet the rest of your team.
Volunteers who went on this program also considered these
Contribute to increasing gender equality by volunteering with disadvantaged women[...]
Teaching
Volunteer with Children
Women's Empowerment
Assist with implementation of livelihood strategies to protect the environment for[...]
Construction
Teaching
Volunteer with Children
Enhance the education of Buddhist novice monks as well as other members of the local[...]
Teaching
Volunteer with Children
Contact Us
Global Vision International
225 Franklin Street, 26th Floor, Boston, MA, 02110
Learning Provider Number (LPN): 10002692
Centre Number: 17067

Download a Brochure