International Business Internships Abroad
Business Internships Abroad are a great way to apply your business management and leadership skills and explore the world while experiencing new cultures and contributing to a sustainable cause. GVI's Business Internships offer business management, human resources, accountancy, marketing or international relations students the perfect opportunity to gain valuable, hands-on experience while working with real life business owners and helping them come up with viable solutions for the challenges they face. Although it is most suited to business management or related majors, anyone with the relevant experience can apply to join this internship. GVI Business Management Internships are extremely unique and allows you to do the groundwork for your future now by helping you to develop personally and professionally as you run hands-on, educational workshops on microenterprise business skills, business training initiatives and mentoring small business owners. Interns can expect to be challenged and immersed in real life projects facing practical challenges. Interns should be prepared to be resourceful and come up with creative solutions for business owners who have limited resources.
Business Management Internships Within the developing world there are many ambitious entrepreneurs with innovative ideas, but unfortunately, more often that not they don't have access to adequate resources or proper training methods and business models to get their microenterprise businesses off the ground. Business management training plays an important role in providing entrepreneurs with sustainable business skills, training and tools to take their microenterprise businesses to the next level. This has the potential to result in further job creation and, in turn, economic growth. Our interns participate in projects focusing on running educational workshops on microenterprise business skills and training local men and women from developing communities to become successful entrepreneurs. As an intern you gain hands-on practical and leadership skills, immerse yourself in the local language and culture, contribute towards your university qualification, boost your future career and prove your value to future employers! If you are a college student and interested in our business management internships, be sure to enquire about receiving academic credit for your internship.
Join a GVI Business Internships Abroad and gain:
Comprehensive staff mentorship, feedback and evaluation on an individual, self-directed project.
Hands-on field training for sustainable development, teaching, and conducting business management workshops.
Real-world experience working with developing entrepreneurs in disadvantaged communities.
The ability to come up with creative and innovative business solutions.
Improved problem solving and critical thinking abilities.
Development of collaborative, leadership, teamwork, and problem-solving skills.
A professional recommendation for future employers upon completion of the course.
The potential for field employment following your internship.
Please note that GVI has a Child and Vulnerable Adult Protection Policy that is implemented on each program. As part of the policy, participants will be required to complete a DPS check, Police Clearance, or a National Background Check where necessary, and to comply by the policy. We also follow strict health and safety policies.
Download our program brochures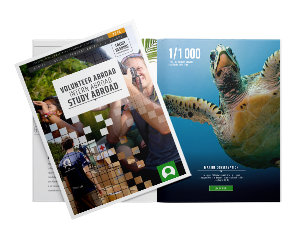 Learn about GVI's new International Business Internships
Hear how GVI's Business Internships contribute to the UN Sustainable Development Goals
Learn how GVI's Business Internships are uniquely different from typical office-based internships
Our International Business Internships Abroad