Program Details
Academic Disciplines
Biological and Environmental Sciences
Education
Marine Biology
Mexico Marine Awareness Service Learning Program
Learn about marine conservation in Mexico and contribute towards vital environmental preservation efforts
Our Impact
Location
Volunteer In Puerto Morelos | Marine
Program Information
Dive into a marine conservation program on Mexico's Mesoamerican coral reef, the second largest reef in the world. Learn about coral and fish identification strategies, environmental issues facing the area, and earn your PADI diving qualification in order to better study the reefs.
Overview
Our projects in Mexico are just south of Cancun on the Yucatán peninsula within the Sian Ka'an Biosphere Reserve, a recognized UNESCO world heritage site. The peninsula comprises the Mexican states of Yucatán, Campeche, and Quintana Roo, and is best known for its stunning Caribbean coastline, and is a fascinating place to learn about Mayan culture, try complex and variant dishes, and explore the world's second largest barrier reef.
The program will focus on gaining a better understanding of the local ecosystem in Mexico, and preserving its biodiversity. Other elements that may be examined are water security, climate energy, and access to clean energy.
These projects range in content suitable for students studying academic disciplines such as:
- Education
- Biological & Environmental Sciences
- Marine Biology
Example project activities include:
- Coral reef ecology workshops
- Turtle surveys and monitoring techniques
- Marine species identification
- Environmental advocacy/eco-tourism workshops
- Invasive species investigation/removal.
Program Details
Curriculum
This inter-disciplinary program introduces students to international service-learning and sustainable development in content and practice, in Mexico. Through lectures, discussion, research, service, and reflection (beginning two weeks prior to their departure and continuing two weeks after their return home), students in this program engage in meaningful, context-driven service-learning at home and abroad. Emphasis will be placed on relating long-term project goals with the United Nations Sustainable Development Goals and engaging in daily reflection surrounding the experience, which will be led by qualified group facilitators who are trained to enhance individual student development. The program curriculum will be tailored to your students' academic needs as well as any faculty requirements.
A GVI service-learning program provides students with the opportunity to live and work within the "classroom" of their chosen field of study, and to develop professional capacities associated with intercultural competency, global citizenship, teamwork, problem-solving, and leadership. By participating in this program, students will be prepared to contribute to solutions for critical global issues related to sustainable development within a local community, and alongside an international team.
The Project
The objectives for each GVI project are based on specific United Nations Sustainable Development Goals. In Mexico, students will largely contribute to pre-established marine environmental monitoring and research initiatives by collecting and reporting critical data. Emphasis will also be placed on increasing awareness surrounding pertinent conservation issues and knowledge of the local environment.
Pez Maya's short, mid, and long-term objectives:
All of our programs have short, mid and long-term objectives that fit with the United Nations Sustainable Development Goals. This enables us to report on our collaborative impact across the world in a streamlined manner, measuring which UN SDGs we are making a substantial contribution to. Furthermore, this will help our local partners and communities measure and visualize their contribution to the UN SDGs.
Upon arrival to base, you will be educated about the history of the UN SDGs. You will learn about the specific goals of your location, the long-, mid- and short-term objectives, and also clarification of how your personal, shorter-term involvement contributes to these goals on a global level.
Our aim is to educate you on local and global issues, so that you continue to act as active global citizens after your program, helping to fulfill our mission of building a global network of people united by their passion to make a difference.
Learn about the long-term objectives you will be contributing to in Puerto Morelos:
1. Provide data to our partners on the overall health of the reef, to be used for coastal management within the Sian Ka'an Biosphere Reserve, and to have a better understanding of the Mesoamerican barrier reef system.
2. Raise environmental awareness within the reserve.
3. Minimise the environmental impact that Puerto Morelos visitors and other people have within the reserve.
4. Increase in-country capacity within our partners and community members in the Sian Ka'an Biosphere Reserve
Itinerary
Example Itinerary:

This program varies in duration, depending on project requirements as well as cultural expeditions or activities. The below outlines a one week in-country program; however, your in-country service can run for as many weeks as set by your academic curriculum, objectives, and requirements.

Pre-Departure

Two weeks prior to departure, students will be assigned readings and assignments. These assignments make sure they have a basic cultural understanding of Mexico and it's local conservation-based issues; a foundational understanding of international service learning and the United Nations Sustainable Development Goals; and begin a dialogue surrounding global engagement. Materials will be chosen based on collaboration with the group's educational leader to ensure the work fits within the group's in-class curriculum.

In-Country:

Day 1- Arrival at Cancun Airport and Transfer to Base

Your team will be met at Cancun International Airport by a GVI staff member or appointed representative. The group will travel immediately to the project location near the town of Puerto Morelos on the beautiful Yucatán Peninsula.

Students will be accommodated in dorm-style rooms, and will have a chance in the afternoon to relax and settle in. In the afternoon, there will be an initial welcome presentation and introduction to the GVI staff, history and background of the projects, as well as a health and safety breakdown.

Day 2- Welcome and Orientation

The next day will include a welcome presentation and introduction to the history and background of the conservation efforts GVI is involved in, both in Mexico and worldwide. There will also be a guided introduction to the local area, as well as an educational culture and language class. In the evening, a reflection period will take place in which participants will debrief and review their initial reactions and observations on the experience and location.

Day 3-5- Daily Structure: Service, Education, and Reflection

During the week the group will learn the art of snorkeling. Guided by GVI field staff they will learn the do's and don'ts of exploring reef environments without damaging the fragile ecosystem. They will snorkel in a number of environments where they will be exposed to a variety of coastal marine ecosystems and learn about various areas of conservation and environmental awareness. The group will learn basic fish and coral identification, techniques used in marine research and monitoring, take part in beach cleans, and listen to lectures and workshops by GVI field staff and local partners on the effects of tourism and development on coastal ecosystems.

All service elements will be connected to a greater understanding of the cultural context in which the students are working. Assignments, in the form of lectures, readings, written response papers, journal entries, group presentations, and miscellaneous creative projects will be conducted daily to enhance student learning from their service involvement. Daily reflection sessions will act as the bridge that connects and helps to synthesize the many aspects of the experience.

Particular emphasis will be placed on the ways in which participants are working towards achieving the United Nations Sustainable Development Goals. Students will critically examine their part in this process, by analyzing their contributions, challenges, and observations.

Day 6- Exploring Mexico

To continue the marine awareness focus of the trip, groups might partake in a snorkel adventure at Akumal, where students can swim alongside turtles feeding on sea grass. If arriving in season, there may also be a chance to learn about nesting turtles and hatchlings as well as the conservation issues surrounding their protection. Another option is to visit a Cenote, a natural swimming hole formed by the collapse of porous limestone bedrock, which reveal a secret subterranean world. The team will learn about the system of cave cenotes that spread through southern Mexico and hear why Mayans regard them as 'sacred wells'. There is also the option to explore a local Mayan Ruin, taking a peak into the lives of the ancient civilizations that inhabited the region, and relishing in the gorgeous views of the Yucatán coastline before heading out for a last traditional Mexican meal.

Day 7- A Fond Farewell

GVI field staff transfer the team back to the airport and bid them a fond farewell! GVI will endeavor to keep the group informed of any updates there might be in the field and with particular reference to the projects participants contributed to during their time in Mexico.

Post-Return

Students will continue to engage with active reflection and educational expansion two weeks after leaving Mexico, with emphasis placed on incorporating the international experience, and insights gained which are then applied to the students' home context. Assignments will involve generating ideas to continue global engagement, connecting the experience to personal and career goals, and reflecting on the insights gained while in the field.
What's It like?

If you'd like to find out what the experience of joining a GVI project is really like, simply contact us and we'll put you in touch with one of our many Alumni.
We'll try to match you to an Alum based on your location, nationality, age, stage of academic career, gender, and program interests. This allows you to gain insights into the experience that is most relevant to you.
Depending on your location you might be able to speak to an Alum over the phone or online, or meet up with them face-to-face at a coffee shop nearby. We also run a series of small events around the world where you can speak to GVI Alumni, Ambassadors and staff members.
Covid-19 Response
Health and Hygiene
For over 20 years, GVI has prioritised the health and safety of our staff, participants, partners and local community members. In response to the global COVID-19 pandemic, GVI has created the GVI health and hygiene team to put in place new standards of cleanliness, norms and behaviours that meet or exceed international recommendations to ensure the ongoing safety of GVI's participants, staff and communities around the world. Internationally recommended practices, such as advice from the World Health Organization (WHO), the Centers for Disease Control and Prevention, and the governments Australia, UK and US, continue to be monitored and the standards are likely to change if and when international advice changes.
The work GVI is contributing to across the globe remains important and the following measures allow our participants to continue to join GVI's programs and continue impacting positively on their world and the communities we work with. The following changes to our existing protocols have been made by the GVI health and hygiene team to strengthen our health and hygiene protocols and ensure that international standard safeguards are in place to protect our participants, staff and host communities.
Flights
Please note that if you use this service delivered by Student Universe and / or if you buy your ticket through this portal you are agreeing to the Student Universe Privacy Policy and Terms and Conditions. Your agreement regarding flights will be between you and Student Universe or as per their terms and conditions.
As GVI is providing this portal as a service we are not responsible for the accuracy of this site.
We are also not responsible for any loss, damage (including loss of profits or consequential damages), injury, illness, harm or death in relation to your flight and travel arrangements.
Live Updates
Follow GVI Volunteer-In-Puerto-Morelos's Facebook page for live updates straight from the field. Get an idea of the types of projects you might be involved in, meet our staff and participants, experience life on this GVI base, hear about free time activities, and learn about the local culture and environment.
GVIMexicoMarineConservation
Meet the team -
Senior Field Management
Miguel Angel Lozano
Program Manager
Miguel Angel is GVI's Program Manager for the Marine Conservation Programs at GVI's base in Puerto Morelo, Mexico. He has been with GVI for over a year now and loves it!
He has a background in Oceanography and a fun fact about him is that before GVI, he completed research on Bull Sharks.
Meet the team -
In-Country Staff
Claudia Frederici
Field Staff
This is Claudia, she is a member of our field staff team at the GVI Puerto Morelos base in Mexico. Claudia is originally from Spain and helps out with everything from scientific research to field training at base. She has been a valuable member of our team for just over a year now and is working towards her dream career focused around marine conservation.
Kayla Moore
Science Officer
Meet Kayla,the Science Officer for GVI's base in Puerto Morelo, Mexico. She is originally from Canada where she obtained her Bachelor's Degree in Marine and Freshwater Biology. She was originally a volunteer, when she completed her Dive Masters certificate. After the six months spent doing this, she was kept on as a Staff Member before becoming the Science Officer.
A fun fact about Kayla is that her favorite animals are dolphins, and she recently had the privilege of meeting a few on a dive!
Namate Sililo
Dive Officer
Meet Namate, one of the Dive Officers at GVI's base in Puerto Morelos, Mexico. Namate was born in Zambia, but lived in the UK for much of her life. She has a Masters Degree in Aquatic System Science.
She was a volunteer with GVI, over three years ago. Her belief in marine conservation efforts is what made her want to come back and she is proud to be the first Diver Master at GVI's hub in Puerto Morelos.
Your Impact
All of our programs have short, mid and long-term objectives that fit with the United Nations Sustainable Development Goals or UN SDGs. This enables us to report on our collaborative impact across the world in a streamlined manner, measuring which UN SDGs we are making a substantial contribution to. Furthermore, this will help our local partners and communities measure and visualise their contribution to the UN SDGs.
Upon arrival to base, you will be educated about the history of the UN SDGs. You will learn about the specific goals of your location, the long-, mid- and short-term objectives, and also clarification of how your personal, shorter-term involvement contributes to these goals on a global level.
Our aim is to educate you on local and global issues, so that you continue to act as active global citizens after your program, helping to fulfil our mission of building a global network of people united by their passion to make a difference.
Puerto Morelos is the oldest port city in the Mexican Caribbean. The port has been used since the time of the Mayan empire, but its history as a modern port began in 1898. It was built to enable the exportation of gum from the gum tree and the wood of the dye tree, an activity that together with fishing were the main productive activities in the area.
The area has a unique diversity of ecosystems including low evergreen jungles, low swamp jungles, savannahs, coastal dunes, mangroves, cenotes, beaches, marine grass, and coral reefs. The reef of Puerto Morelos is part of the Mesoamerican Reef System, MBRS, considered the second largest reef barrier in the world and home to thousands of marine species.
Today, Puerto Morelos is part of the 120 kilometer tourist corridor, located between Cancun and Tulum. Tourism is the main economic activity of Puerto Morelos and continues to grow due to the development of large hotels as well as holiday housing along its coast. Local tour operators offer scuba, snorkelling, and free diving tours in the Caribbean Sea and reef lagoon, tours of or diving in cenotes close to the town, as well as sport fishing tours.
Fishing is the second most common commercial activity after tourism. Fishermen fish using small skiffs collect many commercial Caribbean fish species and lobster. Local fishing organisations are aware that unsustainable fishing leads to a destruction of the reef, and therefore loss of fishing resources as well as harm to ecotourism activities.
GVI assists our partners in Puerto Morelos with collecting and collating data to assist decision makers in coastal zone management. We assist them with the manpower, logistical resources, and, in the case of the GVI Trust, finances.
Fish and Coral Surveys
We have several monitoring sites that we survey each year. At each monitoring site, we do 10 adult and juvenile fish transects and five coral community and point intercept transects. The data on fish we gather helps us determine the abundance and the size of fish and understand the changes in the fish community dynamics. The data on coral, and other sessile organisms like sponges and mussels, is used to understand the rate of recovery of the reef and its overall health. For four week short term interns the surveys will be simpler as we aim to gather high-quality data by focusing the learning on fish species while touching on other topics such as coral species. The aim of this is to collect biomass data and information on coral illnesses and bleaching.
Turtle Monitoring
The National Park of Puerto Morelos is abundant in seagrass which is one of the favourite meals of green sea turtles. GVI participants assist with monitoring sea turtle populations by taking pictures of them while snorkeling and diving. This helps with identifying both new and returning sea turtles. Sea turtle nesting season is from May to October.
Invasive Lionfish Monitoring and Eradication
Lionfish are an invasive species in the Mexican Caribbean. Lionfish eradication activities are carried on in coordination with local environmental authorities. Local authorities conduct lionfish spearfishing tournaments throughout the year in which we can participate or they assign us dates to carry out lionfish eradication on specific areas of the reef. Please note that this activity does not happen all year long.
Incidental Sightings of Megafauna
Every time we go on a dive we look for megafauna species such as sharks, dolphins, manatees, sea turtles, eels, and rays. We then input sighting of these species into our database. The presence of these species can be indicators of the health of the reef and general biodiversity.
Plastic Pollution Cleanup
We have weekly beach cleans where we collect the rubbish that washes up on our beach and classify it into different categories depending on their source. This information is recorded and sent to our partners for analysis.
Environmental Education
They also assist the community by conducting environmental education programs. The town of Puerto Morelos was once a fishing village, but is now part of one of the largest Marine Parks in Mexico. Fish is still an important food source in the community and fishing a common means of earning an income. Sustainable fishing methods and other means of protecting the natural environment are vital to maintaining the marine abundance that makes both fishing and international tourism profitable. Teaching young people and tour operators the importance of protecting their marine resources and how this can be done is vital to ensuring the future health of the reef off the coast of Puerto Morelos.
All these initiatives allow us to offer support to the conservation work, the community and our local partners, and to address many of the UN Sustainable Development Goals, such as #4 – Quality Education and #14 – Life Below Water.
Please note: Both conservation- and community-focused programs are offered at this location.
Our Partners In Puerto Morelos Marine
Project Objectives
GVI Puerto Morelos Marine, Long-term Objectives
1. Provide data to our partners on the overall health of the reef, to be used for coastal management within the coral reefs of Puerto Morelos National Park, and collaborate in the coral restoration project.
2. Raise environmental awareness with the community in Puerto Morelos.
3. Minimise the environmental impact that visitors and other people have within the national park
4. Increase in-country capacity within our partners and community members in the coral reefs of Puerto Morelos National Park
Cultural Immersion
Engaging intimately with a new context teaches not only global awareness but adaptability and critical thinking, skills highly valued in the modern marketplace. Local and cultural immersion is encouraged on all our programs around the world, and is also one of the most enjoyable aspects of your experience. Luckily, there are many activities you can get involved with in your free time, or before and after your program. On our community programs the focus is on cultural topics, while on marine or wildlife programs the emphasis is more on the environmental element. Use your evenings and weekends to explore diverse and eclectic topics like Theravada Buddhism in Laos or how plastic pollution and climate change affects Indian Ocean coral.
Festivals



January: Christmas continues until the sixth of January in Mexico. On this day every year, the largely Catholic population celebrates el Día de Reyes, the Day of the Three Kings where traditionally gifts are opened in the morning.




April: The traditionally Catholic holidays of Holy Week and Easter are honoured with parades through the streets, attending mass at the local cathedral, and quiet meals with family.




September: On the sixteenth of September, Mexico celebrates its independence day, Cinco de Mayo. Parades and feasts featuring national favourites like the Jarabe Tapatío dance and black bean tamales with mole sauce are popular.




November: The iconic Día de Muertos, or Day of the Dead, is celebrated each year starting on the 1st and ending on the 2nd of November. While this is considered a Catholic holiday it incorporates indigenous customs that are much older.




December: As a mainly Catholic country, Christmas is celebrated with great fanfare throughout Mexico. For nine nights up until Christmas Day children travel door-to-door singly a traditional song. The activity and song is known as posadas and represents the story of the parents of the Christ asking for shelter. Nativity scenes are more popular than Christmas trees in Mexico.



Music
Probably the most easily identifiable Mexican style of music is the Mariachi band, featuring guitars, violins and trumpets. This form of music is actually more unique to a specific region of Mexico, Guadalajara, and only evolved later in the 18th century. It is difficult to separate out the colonialist influences from the indigenous influences, but what is known is that Mayan cultures did have bands featuring among other instruments, drums, trumpets, and maracas. There are many usually opportunities to watch Mariachi bands perform during your time in Mexico.
Dances
The Jarabe Tapatío is the most well-known of all Mexican dances and is considered the country's unofficial national dance. The dance is performed by a male and female partner. At one point during the dance, the male partner, drops his hat and the couple dances around the hat. This has earned the dance the name 'the Mexican hat dance' in English-speaking regions. Other Mexican dances include La Bamba and Polka Norteno. A popular dance in the Yucatan region is the Jarana. GVI programs in Mexico allow you can participate in dance classes in evenings or during weekends.
Cuisine
Possibly one of the most popular reasons to travel to Mexico is to sample authentic Mexican cuisine. Many of the world's most widely used ingredients such as tomatoes, chillies, avocados, and cocoa beans, are indigenous Mexican crops that spread to other cultures as result of colonialism. By traveling to Mexico you can sample these flavours through the eyes of the cultures that first discovered them. Tacos, tamales, enchiladas, burritos, quesadillas —
while these are household names and most of us have tried them before, both Mexican nationals and international visitors would agree, they are best enjoyed within the borders of  Mexico itself.
Religion and Local Customs
Most of Mexico's population ascribe to the Catholic religion, also due to colonialism. The country's capital, Mexico City, is home to the most visited site of religious significance for Catholics around the world, the Basilica of our Lady of Guadalupe. Much of Mexican Catholicism is influenced by customs unique to the indigenous cultures that predate the colonialist era.
Languages
As a result of colonialism, Spanish is overwhelmingly the most commonly spoken language throughout Mexico. As the second-most widely spoken language in the world, visiting Mexico is a great opportunity for learning Spanish and you will have plenty of opportunities to learn Spanish on our community development programs. While in the Leona Vicario community you will also have the opportunity to learn some basic phrases of Mayan which is spoken in the south of Mexico and officially taught in public schools. The indigenous languages of Mexico number over five dozen, however, they are not widely spoken, and are considered 'endangered languages.'
Our Ethics
Below is a list of core ethics and best practices we believe are essential to the operation of high quality, ethical volunteer and sustainable development programs. We believe that all responsible volunteer and sustainable development operations should focus upon these principles. If you are considering volunteering, these are some of the key considerations you should question, to ensure that your time and money contributes towards positive change.
We want to constantly develop our own understanding of ethical best practice. In so doing, we aim to provide an exemplary industry standard for other education institutions, international development organisations, and social enterprises. Our Badge of Ethics stands for the drive to always do good, better. Find out more, click on the Badge below.
Our 10 Ethical Commitments
Locally Driven, Collaborative Projects
We aim to design all our projects in collaboration with local organizations and communities and ensure that they are locally driven.
Clear Objectives & Sustainable Outcomes
We aim to clearly define short-, mid-, and long-term objectives with sustainable outcomes for all our projects.
Impact Reporting
We aim to track, record, and publish the impact of each of our projects.
Working Against Dependency
We aim to build in-country capacity by assisting local organizations in becoming self-sustaining.
Responsible Exit Strategies
For each local organization we work with, we aim to have a plan in place for withdrawing support responsibly.
Clear Roles & Specialized Training
We aim to ensure that ever participant is assigned a clear role and that they are fully trained and supported to carry out their work by specialized staff.
Respect for all
In all our actions we aim to respect the skills and efforts of all and seek to protect the rights, culture and dignity of everyone who engages with GVI.
Local Ownership
We work to ensure that credit for the results of any project, along with any data collected, research conducted, or Intellectual Property developed, remains the property of local organizations.
Transitioning from the Orphanage Model
We do not condone and aim to withdraw support of orphanages and residential care centers.
Child and Vulnerable adult policies
We will live by our Child Protection and Vulnerable Adult policies.
Continual Development
As an organization, GVI is committed to striving toward best practice, and to educating both our potential participants, our partners, and the world at large about them. Both the volunteering and sustainable development sectors are increasingly, and rightly, under scrutiny. Many recent local and global articles highlight poor practices and questionable ethics. GVI is widely recognized for striving to apply global best practice in the volunteering, education and sustainable development sectors throughout our operations by reputable organizations such as ChildSafe.
However, global best practice is always evolving and we dedicate both time and resources to engage with internationally respected experts and learn from the latest research to ensure our programs both fulfil their potential to create maximum positive impact, and minimise their potential to create unintentional negative impact. Along with and as part of the sustainable development and volunteering community, we are constantly learning and applying this learning to practice. We do not always get everything right, but we seek feedback from our community members, partners, participants and our staff, and react accordingly. We know are already doing a great job, and feedback we have received confirms this, but we aim to do even better and are continuously refining our operations to improve upon our already excellent reputation.
Parent Info
'If only every student could do this. It changes your life in all the right ways,' says Chris Heritage, parent of Luke Heritage, one of our teen volunteers who has participated on two GVI programs, one in Costa Rica and another in South Africa.
We are a parent-run organisation that is incredibly serious about health and safety, and increasing the impact, as well as the long-term career benefits of our programs. Our programs help young people develop the skills to select a career path that is personally fulfilling, and live a life aligned to the well-being of our planet and the global community.
Ken and Linda Jeffrey, whose son Sam volunteered with GVI in Thailand, talk about how the experience affected Sam. He also went on to volunteer with GVI again in South Africa. 'I know it sounds like a cliche but in a sense, he did go away as a boy and he came back as a young man. Both of us could recommend GVI without any hesitation to any other parent thinking about exploring an opportunity for their children to explore the world and to see different parts of it.'
Parent Info Pack
Download the Parent Pack and learn more about:
Our staff: All our projects are run by staff, selected, vetted, trained, and managed by our central office.
Health and safety: Our safety practices include a child and vulnerable adult protection policy and high participant ratios.
Staying in touch: See what's happening on base, by following a hub's dedicated Facebook page.
Free parent consultations: We would love to talk to you about exciting opportunities available for your child.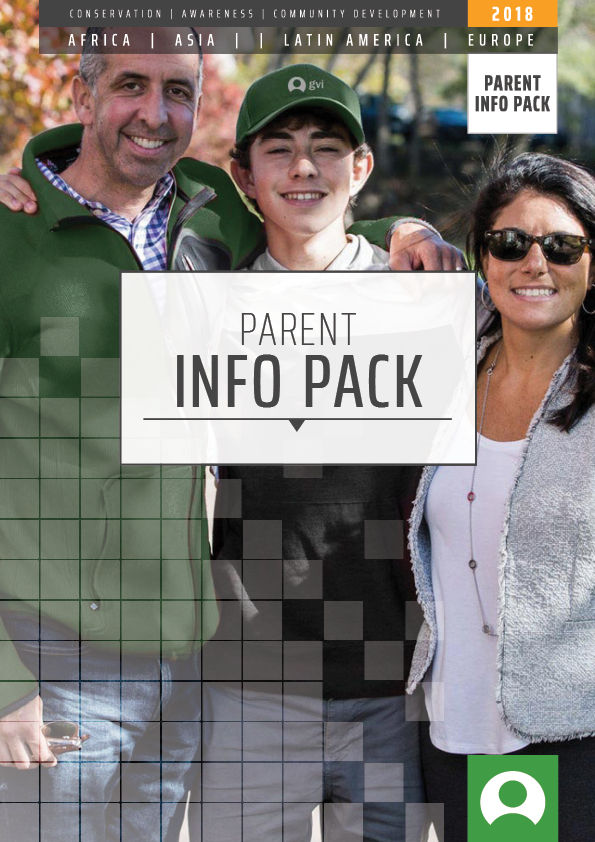 Support & Safety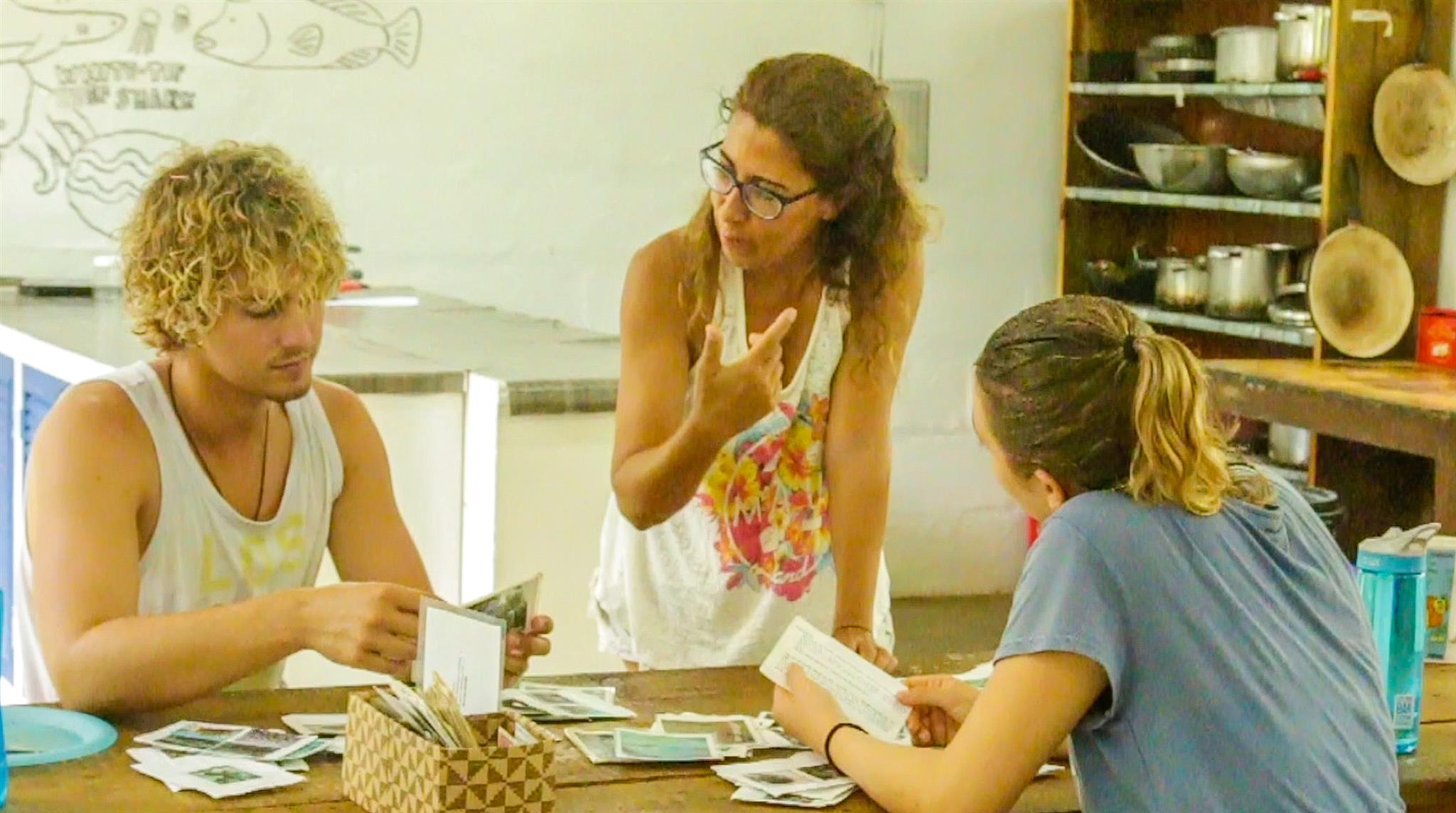 We won't sugarcoat it — traveling abroad is usually a complex process that carries an element of risk. But this is exactly why we're passionate about providing extensive support throughout the process as well as the highest safety standards during the in-country phase. We believe that volunteering abroad should not only be impactful, but an enjoyable experience that carries as little risk as possible. This is exactly how we've been able to maintain our reputation as the most highly respected volunteering organisations in the sector over the past two decades.
COVID-19 Safety
Enhanced cleaning and social-distancing measures are in place throughout each GVI program. Learn more.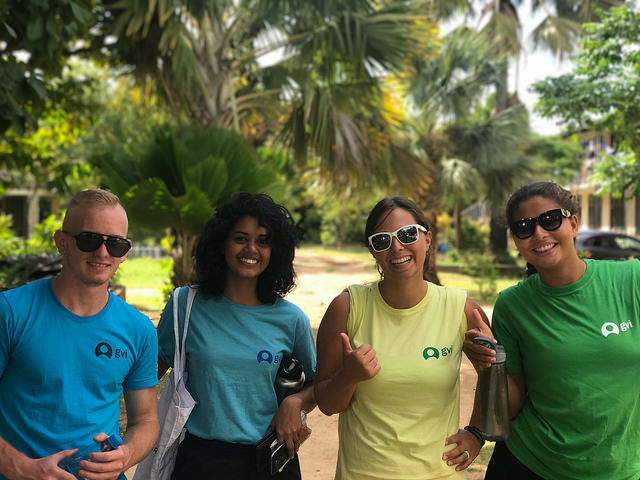 Support
Once a participant books, our support team will oversee their pre-departure journey. This helps to bridge the gap between program enrolment and arrival at one of our field bases. We will ensure that you are provided with all the necessary information required to apply for visas, background checks, and any other documentation.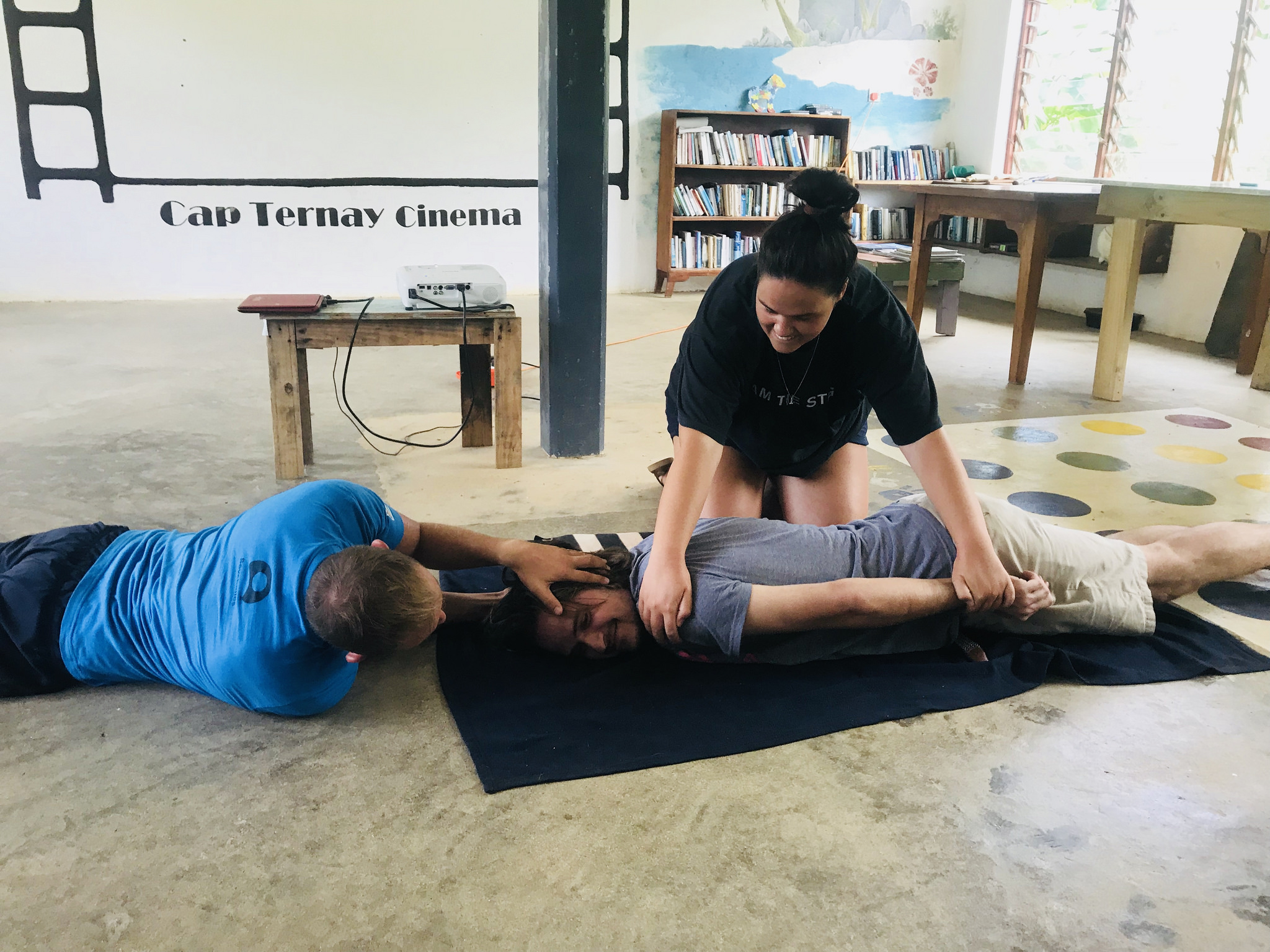 Safety
Once a participant books, our support team will oversee their pre-departure journey. This helps to bridge the gap between program enrolment and arrival at one of our field bases. We will ensure that you are provided with all the necessary information required to apply for visas, background checks, and any other documentation.
Health & Safety Case Studies
What's Included
24-hour emergency phone

24-hour in-country support

A dedicated course co-ordinator

Access to Alumni Services and Discounts

Airport pick-up (unless otherwise stated)

All necessary project equipment and materials

All necessary project training by experienced staff

Flight bookings service on request

In-country transport costs

Insurance on request

Location orientation

Long term experienced staff

Meals while on project (except on work placements for long term internships)

Safe and basic accommodations (usually shared)

Welcome meeting
What's Not Included
Additional drinks and gratuities

Extra local excursions

Flights

International and domestic airport taxes

Medical and travel insurance

Personal items and toiletries

Police or background check

Visa costs (where necessary)
Contact Us
GVI
75 State Street, Floor 1&2, Boston, MA, 02110
Learning Provider Number (LPN): 10002692
Centre Number: 17067