Costa Rica Community Development Service Learning Program
Support long term initiatives to fight educational inequality in Costa Rica, alongside local partners in Quepos.
Our Impact
Location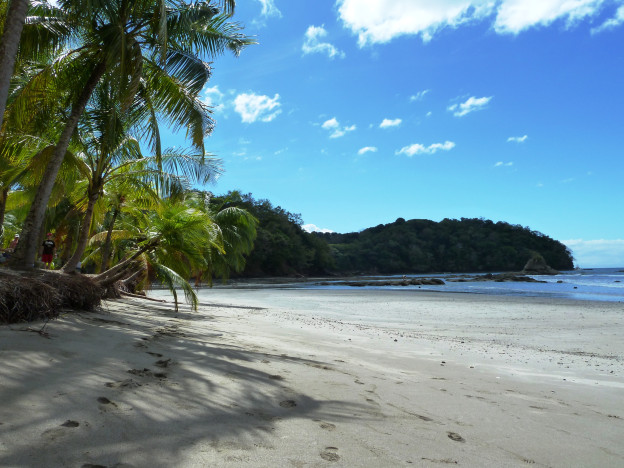 Volunteer in Manuel Antonio
Program Information
Join our service learning program in Quepos, Costa Rica. Students can contribute to sustainable long-term community projects while completing supplemental educational assignments, and gaining a deeper understanding of international development, global citizenship, and intercultural competency.
Overview
The program will focus on improving basic human rights through educational development, infrastructure improvement, and reciprocal cultural exchange, and will take place just outside of the beautiful town of Quepos, in the Puntarenas Province of Costa Rica. Quepos is about 157km south of the country's capital city of San Jose, and is known as the gateway to the world-famous Manuel Antonio National Park.
These projects range in content suitable for students studying academic disciplines such as:
- Women's Empowerment,
- Social Enterprise
- Sports and Exercise
- Sustainable Agriculture
- Education
- Global Health.
Example project activities include:
- Providing skills-based workshops (e.g. English teaching, creative arts, healthcare and healthy lifestyle, EFR training, neonatal care, WASH, literacy support)
- Maintaining sustainable vegetable and herb gardens;
- Participating in rain water harvesting;
- Running sports clinics;
- Providing business development workshops (e.g. marketing and advertising, how to write a business plan, budgeting and forecasting, SWAT analysis, presentation skills).
Program Details
GVI Live
Posts from the Field
Want to volunteer with wildlife? Here are five wildlife volunteer opportunities around the world making a sustainable difference!
GVI Blog
Curriculum
This inter-disciplinary program introduces students to international service-learning and sustainable development in content and practice, in Quepos, Costa Rica. Through lectures, discussion, research, service, and reflection (beginning two weeks prior to their departure and continuing two weeks after their return home), students in this program engage in meaningful, context-driven service-learning at home and abroad. Emphasis will be placed on relating long-term project goals with the United Nations Sustainable Development Goals and engaging in daily reflection surrounding the experience, which will be led by qualified group facilitators who are trained to enhance individual student development. The program curriculum will be tailored to your students' academic needs as well as any faculty requirements.

A GVI service-learning program provides students with the opportunity to live and work within the "classroom" of their chosen field of study, and to develop professional capacities associated with intercultural competency, global citizenship, teamwork, problem-solving, and leadership. By participating in this program, students will be prepared to contribute to solutions for critical global issues related to sustainable development within a local community, and alongside an international team.
The Project
The objectives for each GVI project are based on specific United Nations Sustainable Development Goals. In Quepos, students will largely contribute to need-based community development projects in Quepos' surrounding township areas that primarily improve the general infrastructure and learning environments for local disadvantaged children.
Quepos short, mid, and long-term objectives


All of our programs have short, mid and long-term objectives that fit with the United Nations Sustainable Development Goals. This enables us to report on our collaborative impact across the world in a streamlined manner, measuring which UN SDGs we are making a substantial contribution to. Furthermore, this will help our local partners and communities measure and visualize their contribution to the UN SDGs.Upon arrival to base, you will be educated about the history of the UN SDGs. You will learn about the specific goals of your location, the long-, mid- and short-term objectives, and also clarification of how your personal, shorter-term involvement contributes to these goals on a global level.

Our aim is to educate you on local and global issues, so that you continue to act as active global citizens after your program, helping to fulfil our mission of building a global network of people united by their passion to make a difference.


Learn about the long-term objectives you will be contributing to in Quepos: 
1. Improve access to education and wellness to El Cocal community
2. Increase environmental awareness in the local community
3. Improve English literacy levels in Quepos community and surrounded areas
4. Ensure that GVI Quepos base provides volunteers and interns unique, safe, responsible travel experiences, exceptional training and career development opportunities, and facilitate the ability to make a real difference
What's It like?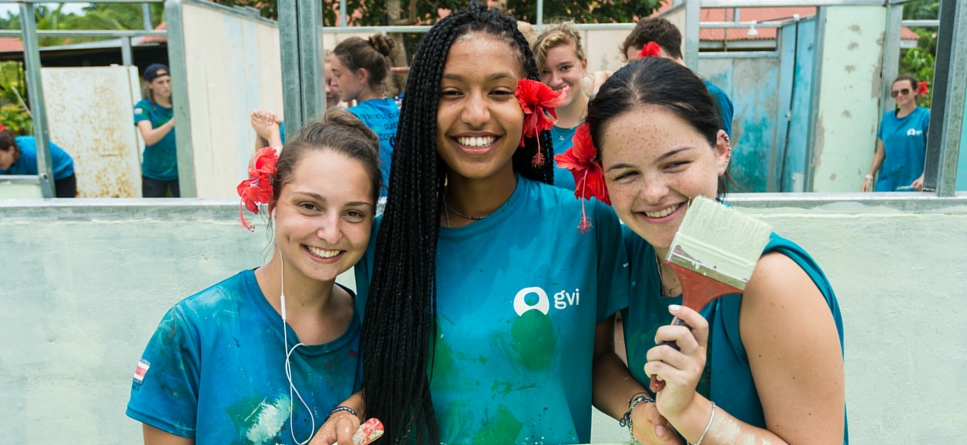 If you'd like to find out what the experience of joining a GVI project is really like, simply contact us and we'll put you in touch with one of our many Alumni.
We'll try to match you to an Alum based on your location, nationality, age, stage of academic career, gender, and program interests. This allows you to gain insights into the experience that is most relevant to you.
Depending on your location you might be able to speak to an Alum over the phone or online, or meet up with them face-to-face at a coffee shop nearby. We also run a series of small events around the world where you can speak to GVI Alumni, Ambassadors and staff members.
Our Ethics
Below is a list of core ethics and best practices we believe are essential to the operation of high quality, ethical volunteer and sustainable development programs. We believe that all responsible volunteer and sustainable development operations should focus upon these principles. If you are considering volunteering, these are some of the key considerations you should question, to ensure that your time and money contributes towards positive change.
Our 10 Ethical Commitments
Locally Driven, Collaborative Projects
We aim to design all our projects in collaboration with local organizations and communities and ensure that they are locally driven.
Clear Objectives & Sustainable Outcomes
We aim to clearly define short-, mid-, and long-term objectives with sustainable outcomes for all our projects.
Impact Reporting
We aim to track, record, and publish the impact of each of our projects.
Working Against Dependency
We aim to build in-country capacity by assisting local organizations in becoming self-sustaining.
Responsible Exit Strategies
For each local organization we work with, we aim to have a plan in place for withdrawing support responsibly.
Clear Roles & Specialized Training
We aim to ensure that ever participant is assigned a clear role and that they are fully trained and supported to carry out their work by specialized staff.
Respect for all
In all our actions we aim to respect the skills and efforts of all and seek to protect the rights, culture and dignity of everyone who engages with GVI.
Local Ownership
We work to ensure that credit for the results of any project, along with any data collected, research conduct, or Intellectual Property developed, remains the property of local organizations.
Transitioning from the Orphanage Model
We do not condone and aim to withdraw support of orphanages and residential care centers.
Child and Vulnerable adult policies
We will live by our Child Protection and Vulnerable Adult policies.
Continual Development
As an organization, GVI is committed to striving toward best practice, and to educating both our potential participants, our partners, and the world at large about them. Both the volunteering and sustainable development sectors are increasingly, and rightly, under scrutiny. Many recent local and global articles highlight poor practices and questionable ethics GVI is widely recognized for striving to apply global best practice in the volunteering, education and sustainable development sectors throughout our operations by reputable organizations such as ChildSafe.
However, global best practice is always evolving and we dedicate both time and resources to engage with internationally respected experts and learn from the latest research to ensure our programs both fulfil their potential to create maximum positive impact, and minimise their potential to create unintentional negative impact. Along with and as part of the sustainable development and volunteering community, we are constantly learning and applying this learning to practice. We do not always get everything right, but we seek feedback from our community members, partners, participants and our staff, and react accordingly. We know are already doing a great job, and feedback we have received confirms this, but we aim to do even better and are continuously refining our operations to improve upon our already excellent reputation.
Itinerary
Example Itinerary:

This program varies in duration, depending on project requirements as well as cultural expeditions or activities. The below outlines a one week in-country program; however, your in-country service can run for as many weeks as set by your academic curriculum, objectives, and requirements.

Pre-Departure

Two weeks prior to departure, students will be assigned readings and assignments. These assignments make sure they have a basic cultural understanding of Quepos and it's local community-based issues; a foundational understanding of international service learning and the United Nations Sustainable Development Goals; and begin a dialogue surrounding global engagement. Materials will be chosen based on collaboration with the group's educational leader to ensure the work fits within the group's in-class curriculum.

In-Country:

Day 1- Arrival at San Jose Airport and Transfer to Base

On arrival, the group will be met at San Jose's International Airport by a GVI representative or staff member. Students and accompanying teachers or chaperons will be transferred to their hostel accommodation where they will have time to settle in and rest. There will be an initial welcome presentation and introduction to the GVI staff, history and background of the projects, as well as a health and safety breakdown. In the evening a reflection period will take place in which participants will debrief and review their initial reactions and observations on the experience and location.

Day 2- Arrival in Quepos

Accompanied by a GVI staff member or representative, the group will journey by bus 3.5 hours to Quepos where the trip will be based. The group will meet for an afternoon orientation and welcome session. The week's logistics, duties and responsibilities will be explained, and students will be given an introduction to the service-learning structure. Materials and tools will also be prepped so as to maximize productivity for the upcoming days.

Days 3-5- Daily Structure: Service, Education, and Reflection 

Students will be transported daily to the project construction sites where they will work side-by-side local community members and our partner organizations. Specific projects will depend on the needs of the centers at the time, and could involve engagement in construction and renovation projects, as well as creative activities, basic healthcare and hygiene programs, and sports development initiatives.

All service elements will be connected to a greater understanding of the cultural context in which the students are working. Assignments, in the form of lectures, readings, written response papers, journal entries, group presentations, and miscellaneous creative projects will be conducted daily to enhance student learning from their service involvement. Daily reflection sessions will act as the bridge that connects and helps to synthesize the many aspects of the experience.

Particular emphasis will be placed on the ways in which participants are working towards achieving the United Nations Sustainable Development Goals. Students will critically examine their part in this process, by analyzing their contributions, challenges, and observations.

Day 6- Presentation of Work and Exploration

The group will spend the day presenting the work they have done and the impact they have been a part of to the local partners in Quepos. In the afternoon the group will spend time exploring the surrounding area. The exact activity will vary based on group preferences, but may include a visit to the stunning beaches of Manuel Antonio National Park, partaking in a surf lesson, or trekking through the rain-forest and taking in the local fauna and flora.

Day 7- A Fond Farewell

GVI field staff transfer the team back to the airport and bid them a fond farewell! GVI will endeavor to keep the group informed of any updates there might be in the field, with particular reference to the projects participants contributed to during their time in Costa Rica.

Post-Return

Students will continue to engage with active reflection and educational expansion two weeks after leaving Quepos, with emphasis placed on incorporating the international experience, and insights gained which are then applied to the students' home context. Assignments will involve generating ideas to continue global engagement, connecting the experience to personal and career goals, and reflecting on the insights gained while in the field.
What's Included
24-hour emergency phone

24-hour in-country support

A dedicated course co-ordinator

Access to Alumni Services and Discounts

Airport pick-up (unless otherwise stated)

All necessary project equipment and materials

All necessary project training by experienced staff

Flight bookings service on request

In-country transport costs

Insurance on request

Location orientation

Long term experienced staff

Meals while on project (except on work placements for long term internships)

Safe and basic accommodations (usually shared)

Welcome meeting
What's Not Included
Additional drinks and gratuities

Extra local excursions

Flights

International and domestic airport taxes

Medical and travel insurance

Personal items and toiletries

Police or background check

Visa costs (where necessary)
Support & Safety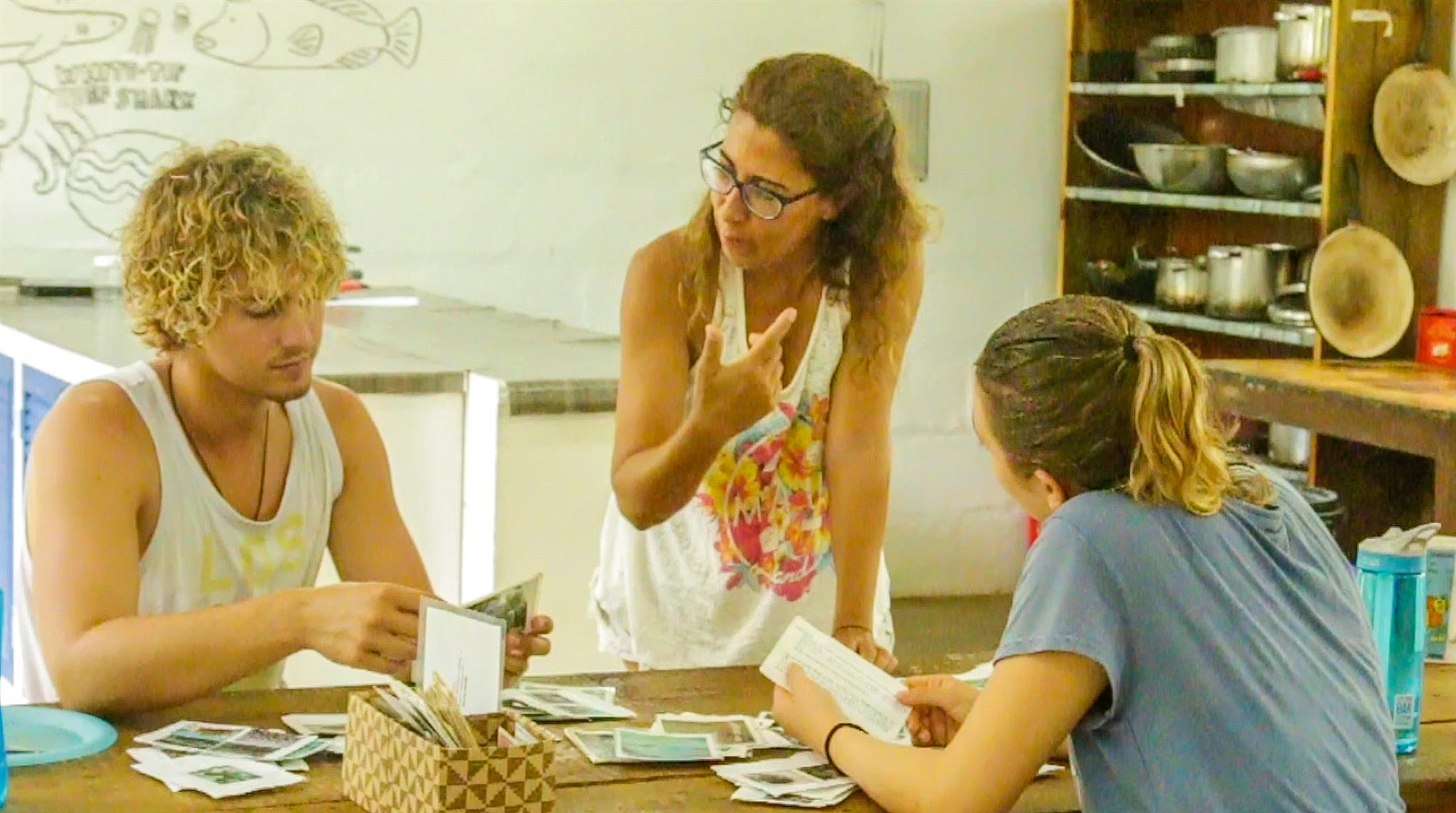 We won't sugarcoat it — Traveling abroad is usually a complex process that carries an element of risk. But this is exactly why we're passionate about providing extensive support throughout the process as well as the highest safety standards during the in-country phase. We believe that volunteering abroad should not only be impactful, but an enjoyable experience that carries as little risk as possible. This is exactly how we've been able to maintain our reputation as the most highly respected volunteering organisations in the sector over the past two decades.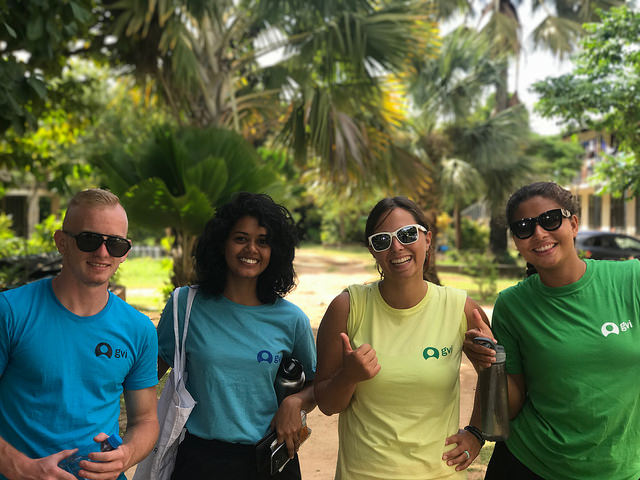 Support
Once a participant books, our support team will oversee their pre-departure journey. This helps to bridge the gap between program enrolment and arrival at one of our field bases. We will ensure that you are provided with all the necessary information required to apply for visas, background checks, and any other documentation.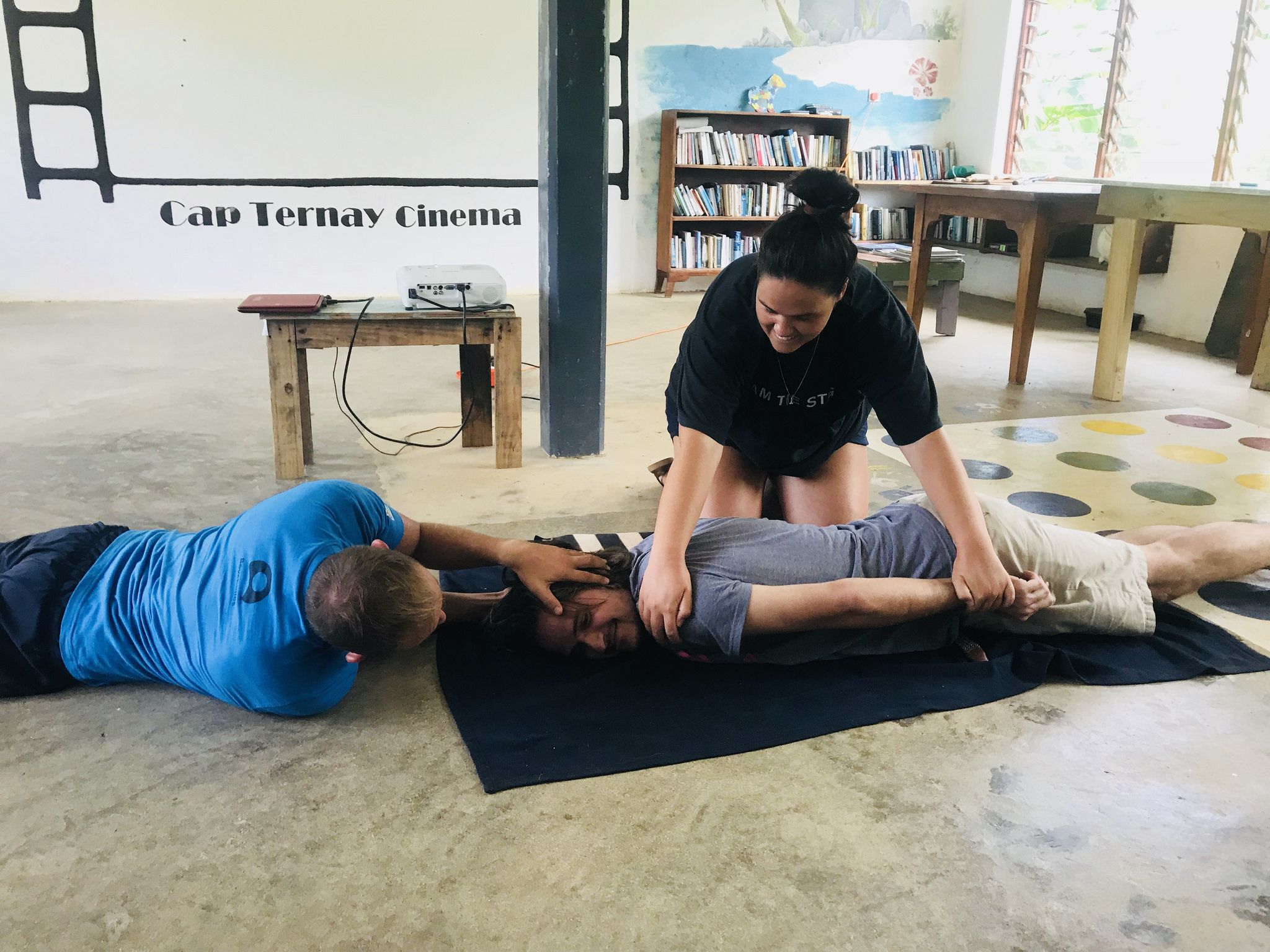 Safety
Once a participant books, our support team will oversee their pre-departure journey. This helps to bridge the gap between program enrolment and arrival at one of our field bases. We will ensure that you are provided with all the necessary information required to apply for visas, background checks, and any other documentation.
Health & Safety Case Studies
Parent Info
'If only every student could do this. It changes your life in all the right ways,' says Chris Heritage, parent of Luke Herritage, one of our teen volunteers who has participated on two GVI programs, one in Costa Rica and another in South Africa.
We are a parent-run organisation that is incredibly serious about health and safety, and increasing the impact, as well as the long-term career benefits of our programs. Our programs help young people develop the skills to select a career path that is personally fulfilling, and live a life aligned to the well-being of our planet and the global community.
Ken and Linda Jeffrey, whose son Sam volunteered with GVI in Thailand, talk about how the experience affected Sam. He also went on to volunteer with GVI again in South Africa. 'I know it sounds like a cliche but in a sense, he did go away as a boy and he came back as a young man. Both of us could recommend GVI without any hesitation to any other parent thinking about exploring an opportunity for their children to explore the world and to see different parts of it.'
Parent Info Pack
Download the Parent Pack and learn more about:
Our staff: All our projects are run by staff, selected, vetted, trained, and managed by our central office.
Health and safety: Our safety practices include a child and vulnerable adult protection policy.
Staying in touch: See what's happening on base, by following a hub's dedicated Facebook page.
Free parent consultations: We would love to talk to you about exciting opportunities available for your child.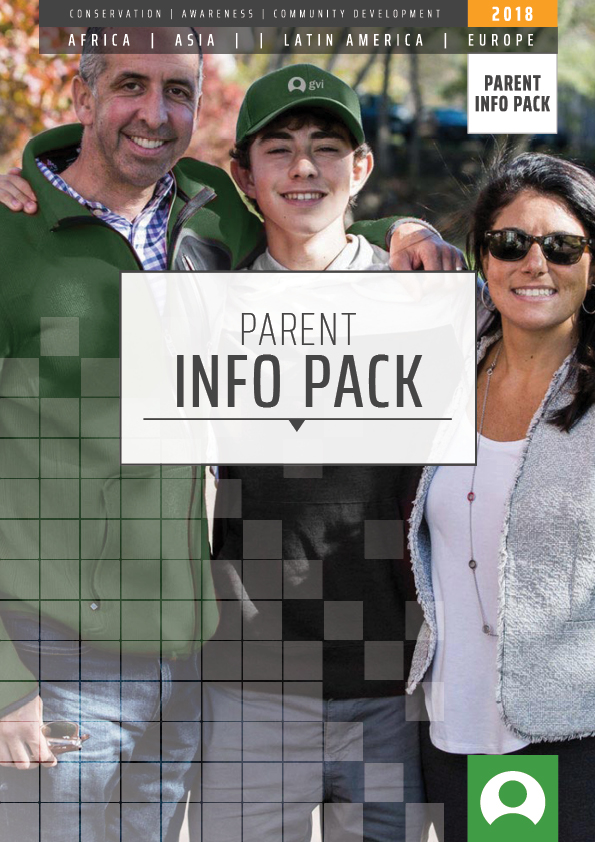 Contact Us
Global Vision International
225 Franklin Street, 26th Floor, Boston, MA, 02110
Learning Provider Number (LPN): 10002692
Centre Number: 17067

Download a Brochure