By Christie Chandra
4 years ago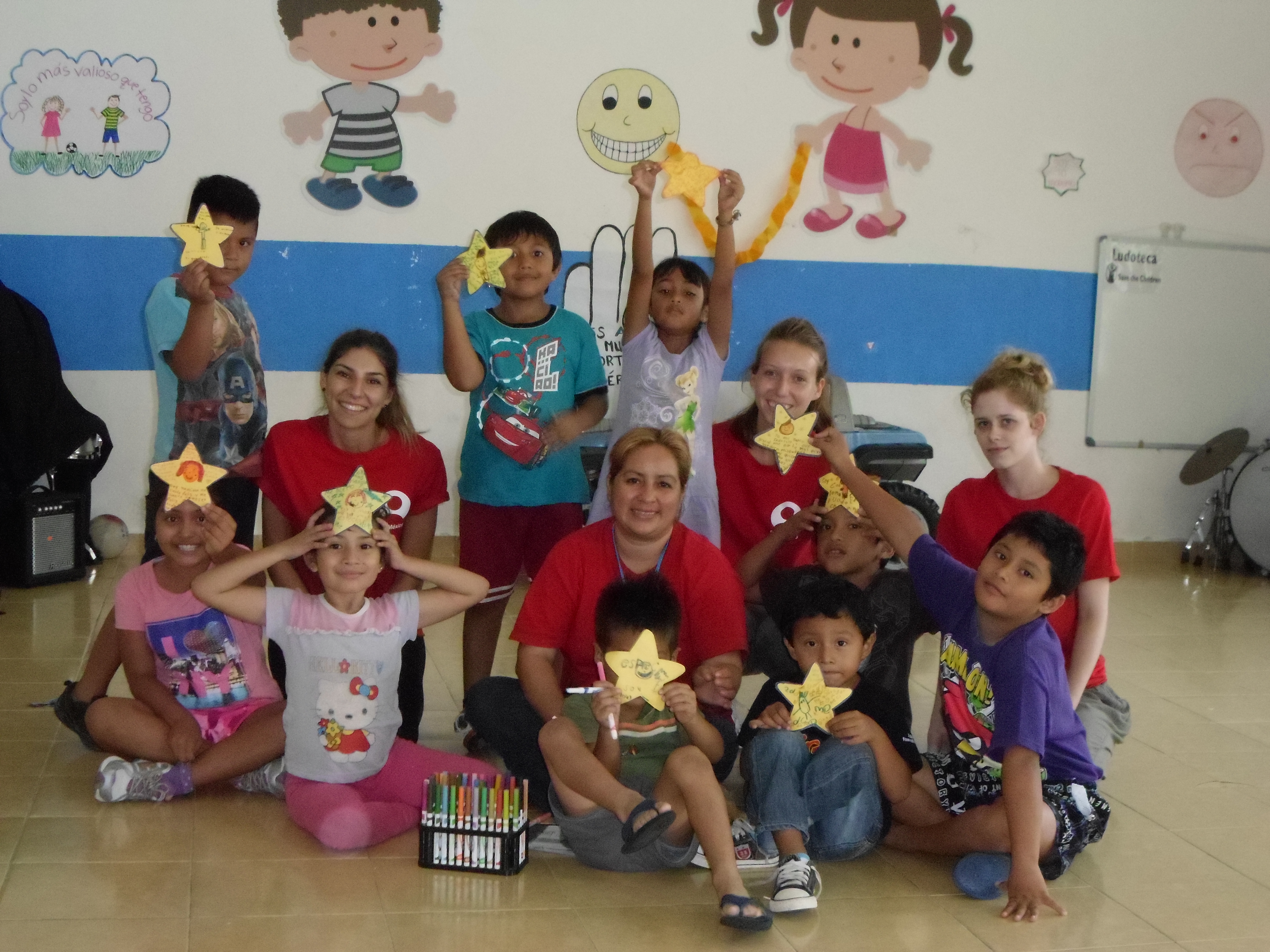 August 8th marks the last day of the "Curso de Verano" or Summer Course at the Ludoteca, from our childcare project; and my goodness has it been full on! We have seen our volunteers kindly and happily staying back until 7pm on some nights helping the ladies prepare materials for the children, those helping the kids completing the activities, and some even learning/ "freshening up" skills they haven't used (like sewing) in years! So thank you so much to those volunteers involved helping make this year a marvelous one.
This summer, the theme was "Soy una maravilla " which translates to "I am great". The ladies carefully picked out fun activities and lessons for the kids to teach them about self-esteem and empowering one's self. The kids loved creating name-tags with an affirmative under it such as "soy guapo" (I'm handosme) or "soy la mejor en el mundo" (I am the best in the world). Although to us this seems quite idealistic and cute, to these kids, it's a very important lesson; to empower oneself, to accept yourself for who you are, and to also have this attitude towards their peers and families. The past 2 weeks we've helped the ladies teach kids how to appreciate what they have, to strive to be happy by looking at the good side of everything and being aware of their own self esteem and how to raise it themselves! I think it has been an incredibly heart warming course more so for the volunteers than the kids!
But of course, this wasn't all. We also had movie days where our volunteers chose to show them "Monster's University" in Spanish and a sandwich-a-thon where the kids got to be little chefs for the day. Also, the kids learnt how to make a cloth throw with affirmatives written on them, pillows and mobiles (just to name a few). Lastly, any ludoteca day wouldn't be complete if soccer wasn't involved. Our intern Dom turned 3 shades darker and midweek had to borrow a shirt from one of our girls because all his were drenched in sweat!
Thank you again to all our volunteers who helped out in this year's summer course. The kids and the ladies at the Ludoteca are very greatful for your energy, participation and motivation! Congratulations to the ladies for another successful year and to all our readers out there, remember, you are great!