Landscaping and recycling on Zimanga
The latest recycling project on Zimanga is focussing around the garden. The area around the reserve unfortunately does not cater for any proper recycling facilities. Therefore, we decided to start decorating our garden with all the bottles that we normally would have to throw away.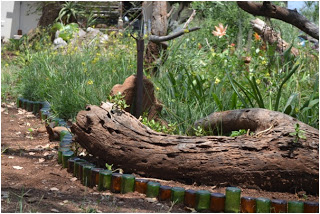 One of the Alien plant species on Zimanga is Blue gum or Eucalyptus trees; they use a lot more water than our native species. In an attempt to reduce the growth on these trees and eventually remove them completely, we have decided to start using them for some of the projects around camp. The first part of this wall has been replaced by blue gum shoots. There are many more projects to come.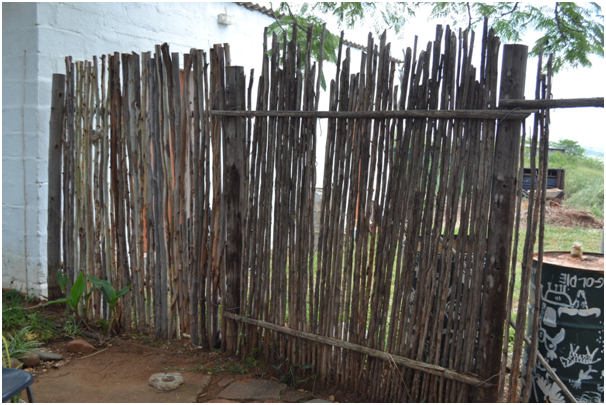 After the excessive amount of rainfall we have had lately on Zimanga, weeds decided to completely take over the garden that we worked so hard on last year. Luckily with an enthusiastic group of volunteers they tackled these beasts and we have a garden as good as new.
Ester van der Merwe
Base Manager
GVI Zimanga