It's hard to punch people off a stump when you're wearing a palm skirt
By Lee Dickson
3 years ago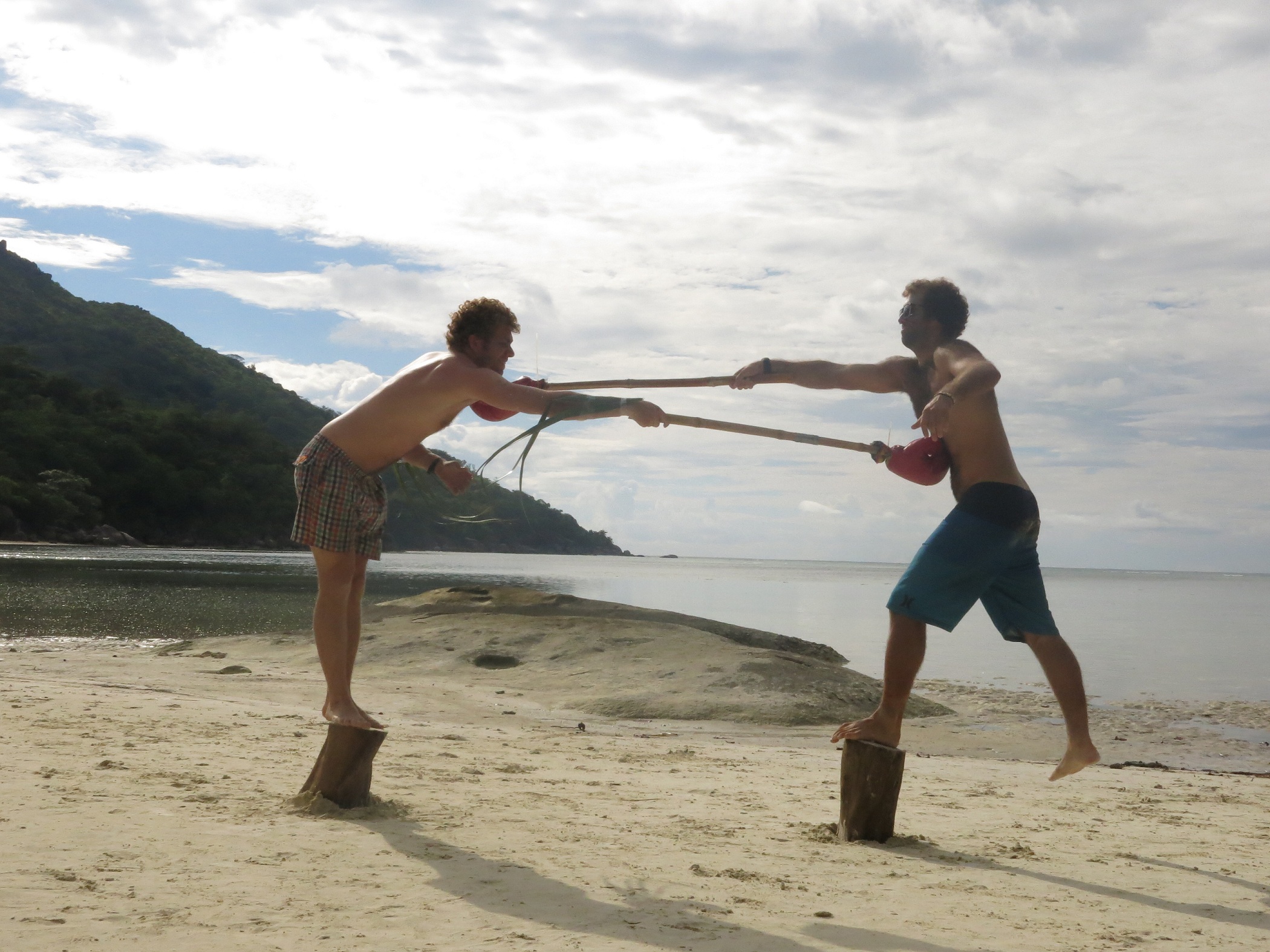 Thursday, October 30 was the end of week 2 since the new group of volunteers had arrived, and I thought a good way to get the newbies and the oldies more familiar with one another would be a fun teambuilding activity.  My mentor and I discussed some ideas and decided on beach Olympics, and Thursday would be perfect as we only had 2 dives that day due to the tides.
The basic set up for the Olympics was 5 teams of 6 and each team had to come up with a country name, national sport, national anthem, a flag, as well as a costume.  The end result was pretty hilarious, with some of the team names turning out to be completely unrepeatable.  We had a human wheel barrow relay, a blind man relay, jousting, dizzy football, and human foosball.
After the Olympics we had our weekly BBQ; I handed out the prizes for the first, second, and third place nations and we also celebrated a staff member's 6th 21st birthday.  Oh, did I mention all this was done in our Halloween costumes as well, which all turned out pretty well considering out limited resources on base.
All in all it was a really fun day, and I'm looking forward to the next game we're all playing this week, "Assassin."