By Emily Rose Sweeney
3 years ago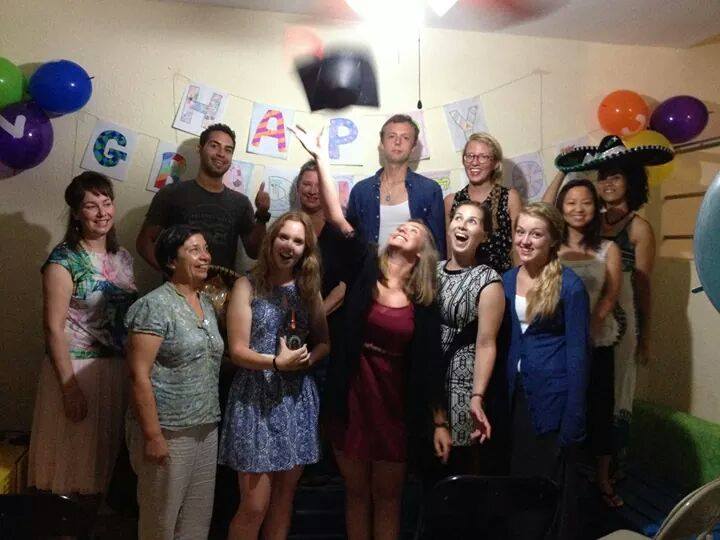 Everybody told me that my time here in Mexico would fly by; it's only really sinking in just how quickly the time has passed -now I'm nearing the end of my stay. 9 weeks later and I still feel like I've only just arrived. Next week I have to say goodbye to my fellow volunteers and the children at the Ludoteca, I can't really say I'm looking forward to it.
What an experience! I've had the time of my life and would urge anyone who has even the slightest itch to travel to crack on and do so at the next opportunity. In the past few weeks I've visited Bacalar, a well known paradise that is home to the 'Lake of Many Colours' and snorkeled with a thousand tiny fish, I attempted scuba diving and had to abandon half way through due to motion sickness (not a highlight of the trip I have to admit but an experience none the less), I celebrated the Day of the Dead festival in the way of a theatrical march down 5th avenue with the kids from the Ludoteca, and of course dressed up for Halloween and danced the night away with a little help from my friend tequila.
Me and a couple of the volunteers were lucky enough to visit Chichen Itza, one of the seven wonders of the world. The day included a visit to a beautiful underground cenote and stopping off at a tequileria which was loads of fun. During the week when I have not been at the Ludoteca I have been planning lessons with other volunteers to be carried out the next day. Teaching the children English is so rewarding, they love to learn and are so appreciative of the effort we put in. Saying goodbye to the kids will be hard, it's incredible the strong relationships you form even with the language barrier.
A couple of weeks ago we represented GVI at a turtle festival in Tulum where we decorated turtle biscuits with children that were passing by. We also had a face painting stall and an area where the children could colour in pictures and make paper plate turtles. Such a good day!
I unfortunately had to miss my graduation at home in England last week, but tonight we celebrate it here in Mexico. The girls have kept the plans fairly quiet, I know there is a hat involved and a cake, what more do I need? I'm going to miss everyone so much and love how at home I have felt here in Playa. This experience will stay with me forever and I think its safe to say the moment I get home, I will start planning my next adventure.