By Ikhayalethemba volunteers
4 years ago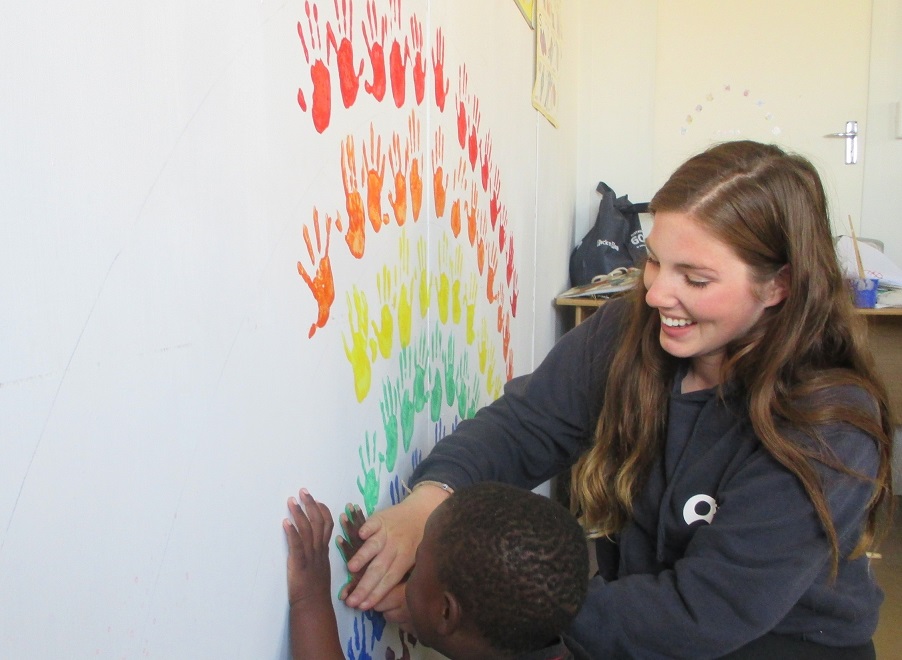 "The kind of light needed to form a rainbow is sunlight. But sunlight contains all colours. One could therefore suggest a rainbow cannot even begin to exist if it's not inclusive" South African poet  Antjie Krog.
At Ikhayalethemba in the past couple of weeks we have been working together to create a rainbow mural on the classroom wall.  The children have all contributed their handprints to develop the design which adds lots of colour to the classroom.  Whilst it has a great aesthetic effect, it also gives the children a chance to practise their colour names in English and is something the children can look at and be proud of. It also helps the children "own" their classroom environment.
The volunteers had lots of fun working with the children to create the mural and it shows what can be achieved when we all work together.