Why do our Childcare program?
By Annie Collins
3 years ago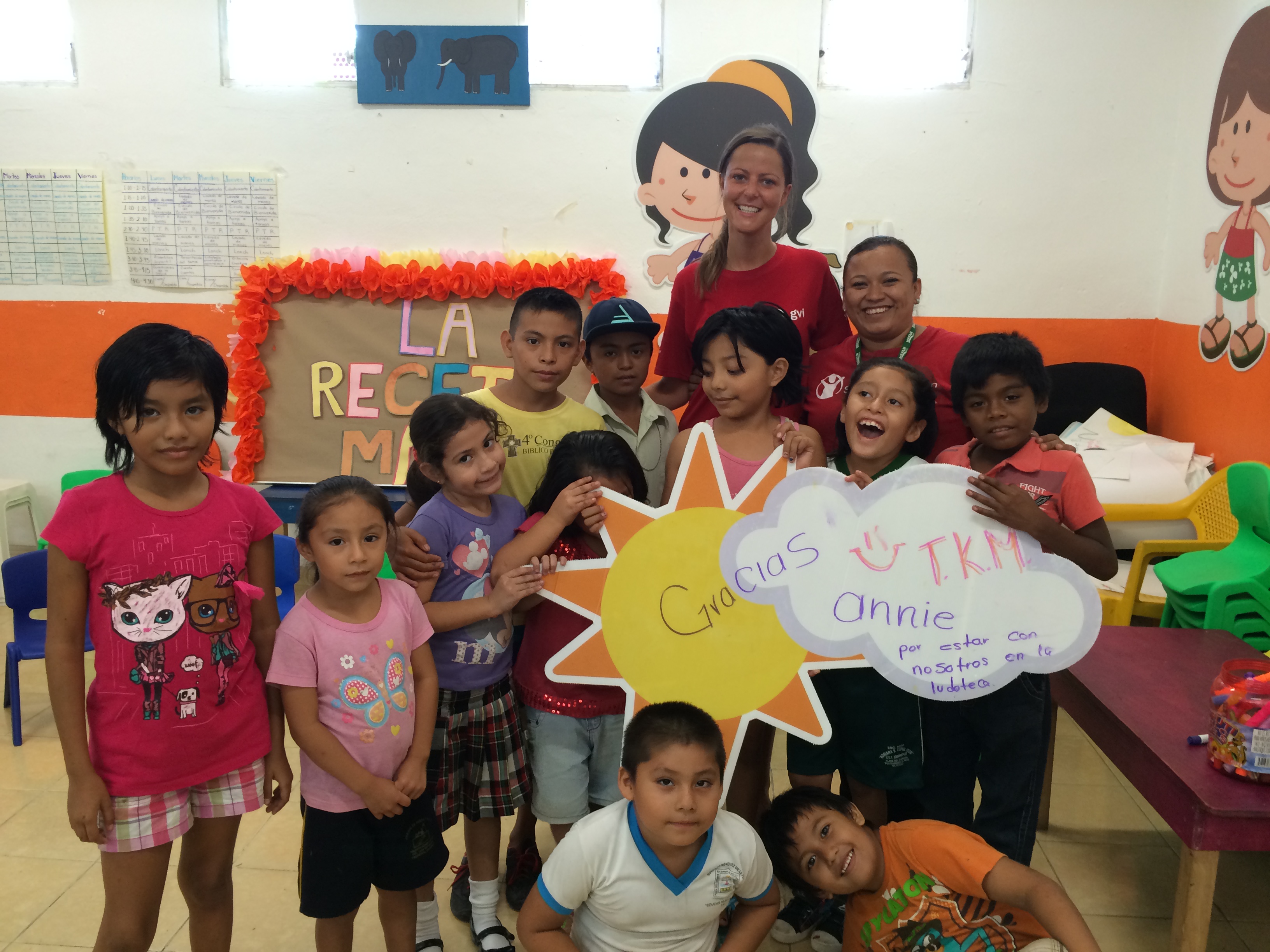 Annie has been an amazing volunteer from the UK who have helped us out for the past 4 weeks. She tells us of her experiences with GVI that includes a great mix of volunteering and adventuring! Here's her blog:
I am currently in my fourth (and final) week of volunteering at GVI's child care project in playa del carmen. I was initially drawn to the project because it combined my love of teaching children with experiencing a new culture. On arriving, I discovered that not only did it offer both of these things, but also have the opportunity to live and work in an area of outstanding natural beauty.
Volunteering is based in a Ludoteca, a "toy library", around twenty minutes outside of downtown Playa. Ludotecas give children a place to feel safe and play when they are not at school or when their parents/carers are at work. The kids are great- friendly, helpful, kind, hilarious- even with the language barrier. Time is spent playing, helping with homework, dancing and generally having fun. There is also opportunity throughout the week to plan and deliver lessons in groups which gives you a feeling of contributing towards the community and is great experience for future work with children! Days at the Ludo are split into morning and afternoon shifts which frees up some time to go into town, practice Spanish or do some exploring!
I really enjoy going to the local beach which is particularly beautiful because it is unpopulated by touristy hotels and bars. It is a great place to unwind, swim… and work on the tan! Weekends are mostly left free too and allow more time for exploring further into Mexico. I have taken trips to Cancun and Isla De Mujeres and look forward to Cozumel and Merida this weekend.
I would say that my particular highlight of the project so far has to be experiencing the "dia de muerta" (the day of the dead) celebrations with the children. It was not something I knew too much about previously but is huge here in Mexico! Kids from all over playa del carmen dressed up and paraded on the streets to celebrate the lives of people they had lost. They sang and danced- it was really nice to be part of something I knew I would never have been able to celebrate at home.
I would really recommend this project to anyone who wants to involve themselves in a new culture as it offers so many great opportunities like this; Spanish lessons, salsa nights, Mexican cooking classes, working with welcoming and interesting local people (both adult and children!) I am sad to be leaving but have loved the experience and really appreciate all the people from GVI who have made it such and enjoyable and unforgettable time!