My Amazing 9 Weeks So Far!
By Ashely Sebbens
2 years ago

I've been in Nepal for nine weeks now and eight of them have been spent volunteering with GVI in Pokhara. I had never really volunteered or even been in a non-western country before so to say I was a little nervous coming in to this whole experience would be an understatement. I would love to tell you how I felt, that one emotion that would give you all a clear indication of what to expect or in some cases what you have already been through; but I can't, fear, excitement, happiness, nervousness really every emotion possible.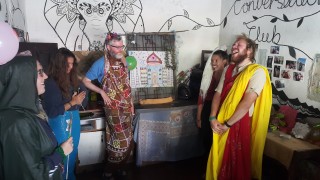 Eight weeks in and I wouldn't change a thing every project that I have worked on in the last two months has been incredible. The time has gone by so quick from a full first week with induction and training and then being surrounded by kids from ages 2-16 for the rest of the week, going white water rafting for 4  hours on my Saturday off and having one day off before doing it all again.
It's hard to believe how long I've been here for, even in the first week you can see what a difference you make! So Imagine what it's like after 8 weeks, from knowing all the kids names, to singing and dancing to Nepali kids songs with new volunteers looking at you like your crazy and to even being offered the staff position for childcare. You could have all this (except the staff job, that's mine I want it! ;))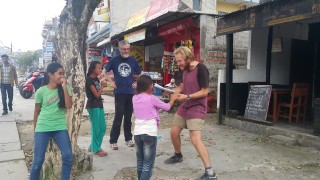 GVI on Instagram
Sorry:

- Instagram feed not found.