16/01/13 Arriving in the Seychelles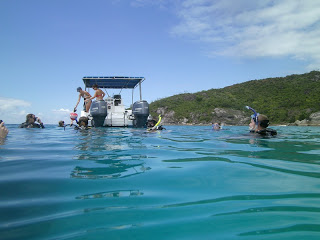 So we arrived on base after a crazy long journey, but it was certainly worth the wait!! We had the kindest of greeting from the base manager and dive instructors who were nothing less than welcoming. They're all so enthusiastic and passionate about this expedition, which is extremely encouraging. We are the first phase of volunteers to arrive this year so the base was empty, meaning we could settle in comfortably and make it our little home.
Within 2 days of being here we were already kitted up and in the sea diving! The reef is absolutely incredible… its vibrant and flourished with beautiful fish and radiant coral. On our 4th dive i was even lucky enough to see a sleeping turtle, which swam right past us 5 minutes later. Literally incredible!!
Bring on the next 11 weeks!!!!