Short Term Marine Conservation Internship in Fiji
Join our educational internship and dive in the tropical waters of Fiji and contribute to vital conservation efforts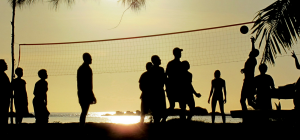 Our Impact
Location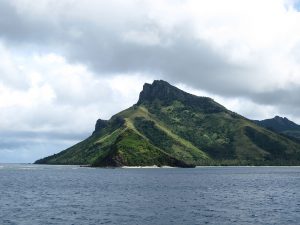 Fiji Islands
Our programs here are based in two stunning locations. One is based on the idyllic Caqalai Island pronounced '
than-

ga

-

lai

'
in the Lomaiviti Island group.
Caqalai
is a tiny island (you can walk around it in 15 minutes) defined by white sand beaches and a lush interior. The island is on the edge of an expansive reef system and nearby to 10 small villages located on the
neighbouring
Moturiki Island. The second is in the Dawasamu District on Viti Levu, remote and known for its proximity to Moon Reef and its resident pod of Spinner Dolphins. Based in the villages of Silana and Natalei, this is a perfect location to experience true Fijian life, in an amazing region defined by dense jungle, volcanic mountainsides and the tribal culture of Tailevu Province.
Program Information
Our short-term internship provides you an amazing chance to dive in crystal blue water and discover the rich biodiversity of the South Pacific. Interns assist with research, which will aid the local management of marine protected areas and contribute to national efforts to conserve Fiji's delicate coral reefs and marine ecosystems. Join our internship and gain your PADI Advanced Open Water qualification and contribute towards tangible, long-term community benefits.
Overview
Life on the Internship
Project Details
Free Time
The Team
Dates & Costs
Overview
Travel to the clear blue waters of the South Pacific Ocean, learn or improve your diving in one of the world's most beautiful tropical countries and discover an incredible underwater environment.

Join an international team on this marine conservation internship, which focuses on the collection of important marine inventory data from underwater research dives. This research is then made available to local communities and organisations to help better inform management decision-making. The project is geared at providing long-term benefits to the local communities through strategies designed to help guarantee food security for future generations.

All internships are geared at developing your leadership and role model skills, allowing you to develop a variety of soft and hard skills that will boost your marine conservation experience. GVI have been running community development, education, and conservation projects since 1997 and our highly experienced field staff will help you gain and improve vital skill sets to improve your future job prospects. This internship offers the opportunity for you to gain additional qualifications and experience in a marine conservation environment, giving you a fantastic starting point for developing your conservation career.

Highlights Include

Learning new scuba diving skills, conducting underwater surveys in the warm, turquoise waters of the Pacific, spending time getting to know the local community and their traditional villages, teaching children about environmental conservation during weekly school visits, discover a myriad of fascinating marine creatures to study, enjoy island hopping, stunning remote island locations, scuba diving, snorkelling, traditional ceremonies, idyllic traditional Fijian villages, white beaches, climbing volcanic mountains, enjoying breathtaking scenery, cultural immersion in the Fijian way of life, learning to speak Fijian.

Scuba Diving Requirements and Additional Courses

You will spend the majority of your time on this internship scuba diving and as such you need to be qualified to at least PADI Open Water, or equivalent. Non-divers can join for 8- and 12-week durations; GVI will supply you with all the training you need to be certified up to PADI Advanced Open Water.

Also, if you wish to add to your scuba diving skill set, why not take an extra course at a discounted rate?! Check out available Add-ons under the Book Now button on the right-hand side, or mention to your Country Expert if interested in finding out more.
Testimonial
"Thank you for such an awesome experience in Fiji, I have come back reenergised and have changed the course of my medical career - I will be taking next year off to work in the developing world. Thank you all for the inspiring and profound impact you had on my person and my career. I feel that this decision is the beginning of something truly extraordinary!"
GVI Live
These updates cover all programs in this location
GVI FIJI
#GVIFiji #EducationInternship - Have a read of Remie's GVI Intern experience https://t.co/dCWG5vI9bN #babale #navunisea #volunteerfiji
2 weeks ago
GVI FIJI
See what #GVIFiji Volunteer Chris has been up too in #Silana #creatinghisownworkshops | GVI Template Site https://t.co/Hj72d5IhMT
1 week ago
Fiji Islands Video
GVI Blogs
Life on the Internship
Intern's training will involve snorkel and dive point outs with GVI staff, as well as learning benthic coral and invertebrate.

Depending on weather conditions, we aim for everyone to have 1 or 2 dives/snorkels each day, 5 days a week, during which you will conduct underwater surveys after you complete your training. Besides diving, you should expect to be involved in additional projects and activities, including training sessions, marine debris surveys and removal, environmental education session or alternative income training, depending on local and project needs. You will also be required to complete base duties.

You will stay on GVI's Caqalai Island base in basic dormitory accommodation with your fellow interns with a communal kitchen, living and work area, taking turns with base duties on a rotational basis.

Weekends are usually yours to rest up and relax, or perhaps even explore some of the surrounding area, all depending on the project needs and requirements.
What's Included
24-hour emergency phone

24-hour in-country support

Access to Alumni Services and Discounts

Airport pick-up (unless otherwise stated)

All necessary project equipment and materials

All necessary project training by experienced staff

Certification and summary of training and experience received

Confidential professional reference

Location orientation

Long term experienced staff

Meals while on project (except on work placements for long term internships)

Safe and basic accommodations (usually shared)

Teamwork and leadership experience

Weekly evaulation with your mentor

Welcome meeting
What's Not Included
Additional drinks and gratuities

Extra local excursions

Flights

International and domestic airport taxes

Medical and travel insurance

Personal kit

Police or background check (where necessary)

Visa costs
Project Details
GVI has partnered with local NGOs and organisations in order to identify the best ways to assist the community to conserve their marine resources. The following research priorities have been identified:


Data collection on targeted fish species


Habitat mapping for coral reefs and mangrove (Coral Reef and Mangrove Habitat mapping)


Development of an environmental education and awareness program for local schools and communities.


Development of terrestrial and marine environmental best practice on Caqalai Island


GVI works closely with the Fiji Department of Fisheries and the Fiji Locally Managed Marine Area Network to ensure that the impact of this research and program remains is both relevant and useful for the wider community.
How this project makes a difference
The communities with which we work do not have access to the necessary resources to carry out regular data collection in their fishing grounds and there has been significant damage to coral and fish stocks due to natural disaster events and unsustainable fishing practice.
The techniques developed and data collected on our internship surveys will be presented to the local community landowners along with alternative livelihood methods and management strategies to help local stakeholders to make informed decisions with regards to their vital marine resources and long term food security.
What's Included
24-hour emergency phone

24-hour in-country support

Access to Alumni Services and Discounts

Airport pick-up (unless otherwise stated)

All necessary project equipment and materials

All necessary project training by experienced staff

Certification and summary of training and experience received

Confidential professional reference

Location orientation

Long term experienced staff

Meals while on project (except on work placements for long term internships)

Safe and basic accommodations (usually shared)

Teamwork and leadership experience

Weekly evaulation with your mentor

Welcome meeting
What's Not Included
Additional drinks and gratuities

Extra local excursions

Flights

International and domestic airport taxes

Medical and travel insurance

Personal kit

Police or background check (where necessary)

Visa costs
Free Time
Interning with GVI not only allows you to participate on programs assisting disadvantaged communities or endangered ecosystems, but it also offers wonderful opportunities to travel in the local area in your down time or further afield either before or after your program. Many decide to travel after volunteering, solidifying the lifetime friendships established on the programme.

Our long-term field staff are a great source of advice and are here to help you make the most of your time abroad. Remember to ask about discounts on local activities and side trips through your association with GVI. Our field teams have helped us put together the following information on trips and travel options in Fiji!

Optional Side Trips

Fiji is a beautiful and exotic destination where you will find picturesque white sand beaches, world-class dive sites, and Fiji's famous culture of hospitality and warmth. As an island nation, many of your potential activities are water based! Starting locally, just a short boat ride away you can visit the famous pod of dolphins that reside all year round on Moon Reef or hike into forests and swim in hidden waterfalls or visit one of Fiji's famous island resorts.  In the water, for those that are not dive qualified you could enrol in a scuba diving course and dive the various dive sites in the region, home to abundant marine life, colourful corals and steep drop-offs. Get lucky with your dive, and visibility can exceed a massive 40m.

Fiji's capital city, Suva, is only a few hours from all our project sites, known for its relaxed atmosphere, energetic nightlife, large farmers market and atmospheric port. Here you can visit the Fiji Museum, where you can find ancient tribal artefacts, one of the best exhibitions on tribal art in the Pacific, or read up on Fiji's cannibal past. The old historical capital of Fiji, Levuka, which makes for an interesting day trip, is accessible by ferry and small boat and located on the nearby Ovalau Island.

Further Travelling Opportunities

A little further afield, the possibilities just keep on coming. Explore the town of Nadi with its bustling market, nearby hot springs at Sabeto or get a feel for the local atmosphere at a rugby match. From Pacific Harbour, join a river safari into the heart of Fiji or dive with bull sharks in Bega Lagoon, one of the world's most famous shark dives.

Either before or after your program you could try island hopping around the 20 volcanic islands of the Yasawa group. These remote islands are characterised by white beaches, crystal blue lagoon and dramatic rugged hills, some with summits 600 metres above sea level.

Staying on dry land, you might consider a trip to the Sigatoka National Park, where you'll find a miniature desert of rolling sand dunes or a more relaxing option would be the Coral Coast and the Kula Eco Park, Fiji's only wildlife park.
The Team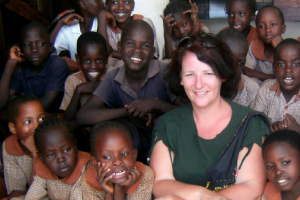 Michele Comber
Programme Manager
Meet Michele, our brilliant program manager in Fiji. She has a lot of travel experience in the US around Europe. She volunteered for one year in Mombasa Kenya on the childcare programme, became Project Manager for three years and worked in South Africa on an under 18's programme.

She loves GVI because ''this job gives me the opportunity to work with people who volunteer from all around the world and being able to work alongside individuals who had the same drive and passion as me, willingness to give up their time, share their skills and knowledge to assist the schools and the community groups we work with.

I have had the honour to work with some amazing partners in different countries who have welcomed me into their communities and let me be a part of their lives , giving me the opportunity to grow and learn. Their strength and their faith and their beliefs that all things can be achieved if you have hope will always stay with me.''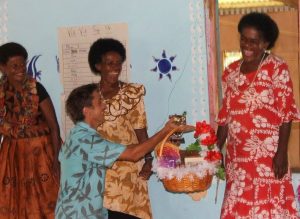 Jack Wilkinson
Education Project Leader
Meet Jack, our education projects manager in Fiji. He first volunteered in Peru at the age of 18 with a small, badly managed NGO which had some great partners but 'bizarre practises'. He then spent many years stockpiling money so as to be able to travel independently for 5 years, beginning in summer 2014. After gaining his Celta he then travelled to Nepal where he worked with a Nepali Ngo who were working toward introducing 'child centred' learning in rural schools.

This was an incredible experience living with a family in VERY rural Nepal with many festivals and sacrificial chickens. In this role he was teaching children 6 days a week and demonstrating teaching methodologies and techniques to fellow teachers through workshops and training sessions. After Nepal he hooked up with GVI in India as the volunteer coordinator (education) where his responsibilities were the same as in his current role.

His favourite thing about working with GVI is meeting all the crazy people we employ and attract. He loves enabling volunteers to achieve things they wouldn't imagine.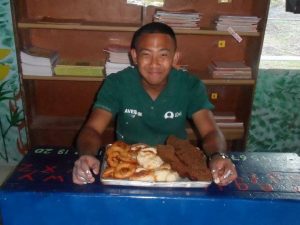 Averham Bayon-on
Community Project Leader
Meet Averham, our community project leader in Fiji. He has spent time volunteering in Vanuatu & Ghana, promoting youth development & sustainability, as well as conducting workshops about adolescent reproductive health and environmental pollutions.

He has also interned in Tecpan, Guatemala where his projects tackled different aspects of sustainable farming and improving child health and nutrition within the district. He has an Honours Degree in International Development Studies & Health Studies.

His favourite thing about working for GVI is living in a Fijian village and being able to see how the projects are progressing first-hand.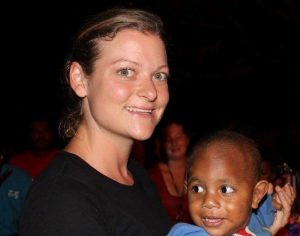 Alexa Bingham
Community Projects Leader
Meet Alexa, our amazing community projects leader in Fiji. She has spent many years travelling and volunteering all over the world with GVI. She was a Health and Arts Project Coordinator for in Kerala, India. She went on aGVI volunteer experience in Ecuador, surveying reptiles, birds and amphibians. She even went to Mexico doing diving conservation.

She has experience teaching in the UK, Peru, Spain and Nepal. She was also hub leader for FoodCycle, setting up a community foodservice from scratch with a team of volunteers. She has an MA in International Development specialising in forest politics, gender and development and indigeneity and sustainability. She also holds a CELTA English Teaching qualification.

Her favourite thing about working for GVI is having the chance to use her skills and creativity in the field, then seeing the impacts of her hard work... 'but also living 5m from the sea in a Fijian village ain't bad'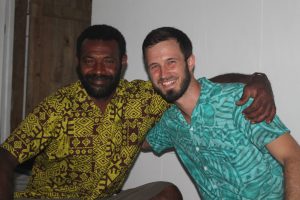 Dane Lee Marx
Country Director
Meet Dane, GVI's cheerful country director for Fiji. He has spent several years as the Conservation and Ecology Manager on Frégate Island, a small private island in the Seychelles. There he had been fortunate to have overseen and implemented projects ranging from monitoring and protection of rare birds, invertebrates and sea turtles to wide-scale habitat restoration as well as management of significant operations responsibilities.
After leaving that position he took a year off to do some travelling – six months of flyfishing, camping and exploring new Zealand, visiting some friends and family in Australia, and some exceptional diving and island hopping in Indonesia.
He holds a BSc in Biology, Earth & Environmental Sciences, an Hons. in Zoology, and a MSc in Conservation Biology. 
For him, GVI  is an exciting organisation as it carries out an impressive range of high impact, grass-roots level projects in some of the most interesting locations across the globe. This and the combined focus on both community based development and a deep seated conservation aligned perfectly with his own interests and passions.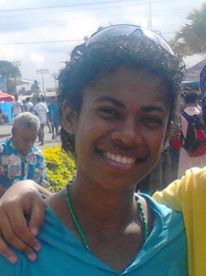 Dee Tuivucilevu
Marine Research Officer/Community Liaison Officer
Meet Dee, our Marine Research Officer/Community Liaison Officer in Fiji. Dee is a Fijian born environmental conservation enthusiast and has a BSc degree in Marine Science. She has had her fair share of experience related to the field of marine conservation; over the last year or two she did an internship with the Conservation Office in the Cakaudrove province of Fiji and volunteered at an organisation, Nature Fiji Mareqeti Viti, that work towards the conservation and sustainable management of Fiji's natural heritage.

Dee's sees herself as the fictional character, Catwoman, and her talents are not restricted to conservation; she also has some bizarre abilities to show off. "I can bend my thumb backwards till it touches my wrist." She loves working for GVI, especially not having to wear formal clothing to work every day!
Daniel Ponce-Taylor
Director of Programs
Meet Danny, our Director of Programs. Although he's based in Playa del Carmen, Danny oversees the development and running of all of our field operations. He started out with GVI as our Country Director in Mexico and quickly became an invaluable part of the team.


Although being Director of Programs is a pretty demanding job, Danny manages to find time to do the other things he loves in-between. He's an avid photographer and is always training for a triathlon or ironman.


What's Danny's favourite aspect of his job? "Starting new projects – we get lots of request for assistance and it's difficult to decide when funds are limited. The evaluation process and those initial talks with local partners are very interesting. Seeing projects grow from an idea to full programs is very exciting. I also love the relationships you create with local organisations, they become friends and we jointly work to achieve the project aims."